Last week, Bernard Noble, a now 51-year-old man who was sentenced to 13 years of hard labor in prison for less than three grams of marijuana, was finally released.
The District Attorney (DA), Leon Cannizzaro, who is responsible for putting Noble behind bars, was able to apply such a harsh sentence by using the state's habitual offender law. This law allows prosecutors to dole out unusually long sentences for low-level crimes—like possession of small quantities of marijuana—if the offender has been charged with prior felonies.
Last year, Louisiana reformed its habitual offender law to make it slightly more forgiving. However, the law can still be applied to individuals who were charged with a felony conviction less than five years prior.
Noble had two prior cocaine possession charges and a prior marijuana charge, which, in all cases, were solely intended for personal use. In 2010, Noble was stopped and searched by the police for riding his bicycle the wrong way on a one-way street. When the police found less than three grams on Noble, a father of seven, he was arrested and charged with a 13-year sentence without an opportunity for parole.
In 2014, the Drug Policy Alliance (DPA) filed an amicus brief, a legal document filed by someone who isn't directly involved in a court case which aims to provide new information and arguments to persuade the courts into a particular action. The DPA's brief encouraged the Louisiana Supreme Court to review Noble's case but was denied.

A year later, Noble's request for clemency was also denied on the grounds that he had not yet served 10 years in prison, a requirement under Louisiana state law.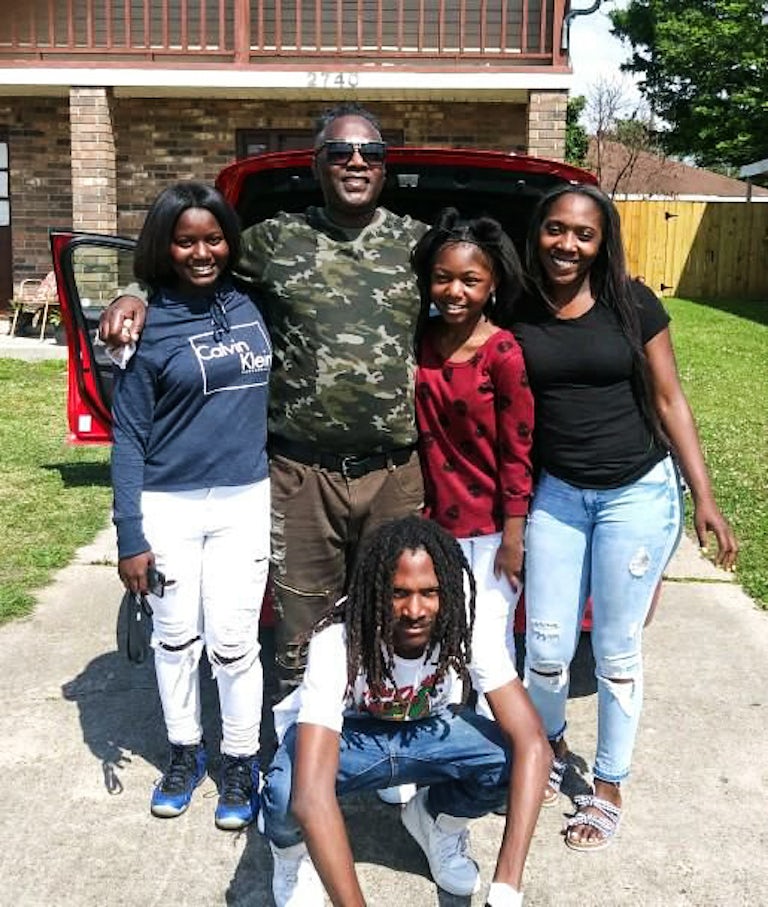 In 2016, Noble's sentence was finally reduced to eight years. That same year, roughly 587,700 more people were arrested in the United States for simple marijuana possession—more than one arrest for every minute of the year. One Pew report found that Louisiana incarcerates more drug-offenders than any other state.
These arrests continue despite recent reports that show that drug arrests are not associated with lower levels of drug use. However, a person's skin color overwhelmingly predicts their possibility of being charged with a drug offense in the state. According to one study, in the city of New Orleans between 2012 and mid-2015, African Americans represented roughly 80% of all court summons for marijuana possession, even though research shows that black and white Americans use illicit drugs at virtually identical rates.
So far, eight states and the District of Columbia have legalized recreational marijuana for adult use. In states like New York and Illinois, where residents are gearing up to cast their ballots for an upcoming gubernatorial election, recreational marijuana legalization has become a front-and-center issue. Many candidates, like Cynthia Nixon, cite the racial injustice of disproportionate marijuana arrests as their primary motivation for supporting legal recreational marijuana.
According to a DPA report, states that have legalized recreational marijuana have also saved hundreds of millions of dollars in law enforcement efforts.
While an increasing number of U.S. states have begun introducing legal marijuana laws, powerful members of the Trump administration, like United States Attorney General Jeff Sessions, have been trying to turn back the clock on marijuana reform.
For many, Noble—who was taken away from his family and forced to serve just over eight years in prison for marijuana possession—has come to represent the gross injustice of the types of drug policies that marijuana opponents like Sessions want to preserve.