Bernie Sanders was the first major party presidential candidate to file a bill for the end of all cannabis prohibition at a federal level. Sanders has continued to show undying support for this cause, through his speech during the debate, and now this action. Through both his words and his actions, Sanders has marked history for prohibition.
"Ending Federal Marijuana Prohibition Act of 2015"
The Ending Federal Marijuana Prohibition Act of 2015 that was filed by Sanders is a bill to repeal all penalties for growing and possessing marijuana at a federal level. This would leave states to choose their own laws about marijuana legalization.
The bill says that there would be penalties involves for transporting marijuana between jurisdictions illegally, and also transporting from a legal state to an illegal state. However, the bill would take away any power from the federal government to act against those growing or possessing marijuana.
This is the first bill that proposes ending marijuana prohibition at a federal level since prohibition began.
Treating marijuana like alcohol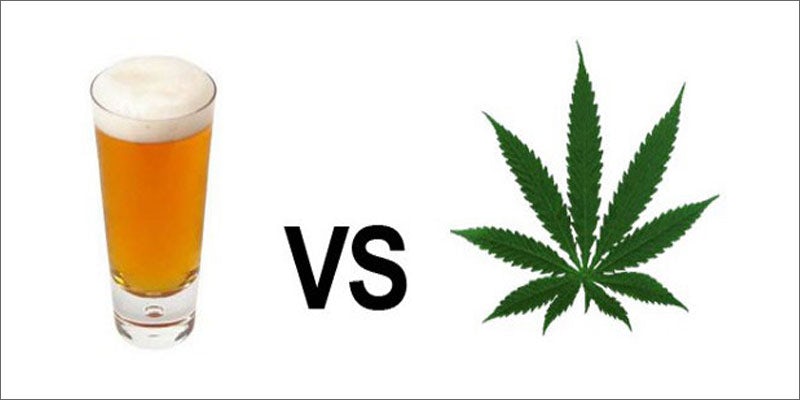 Sanders comes from the perspective that marijuana is in fact less harmful than alcohol, and they should be treated the same at a federal level. That means leaving most of the decisions up to the states.
The director of communications at the Marijuana Policy Project, Mason Tvert, says, "It is a commonsense proposal that is long overdue in the Senate."
The attitude has been held for quite a long time, but Sanders made history by being the first presidential candidate to openly submit this bill to the Senate.
Good reason to vote for Bernie Sanders!
It seems like Bernie Sanders is the only politician out there who isn't blowing smoke. When he admitted in the debate that he would vote yes to marijuana, given the opportunity, he was obviously not joking. He has completely gone above and beyond the actions of previous politicians, taking action on what he said.
This is a good reason to vote Bernie Sanders when he runs for president. Not just because of his recent bill to end cannabis prohibition (although this is a huge reason), but because he acts on his promises. It is only a matter of time until we find out whether or not this bill gets passed in the senate.