The National Organization for the Reform of Marijuana Laws (NORML) has released it's 2018 Gubernatorial Scorecard ahead of November's election when many governors will face voters at the ballot box. The scorecard is similar to NORML's Congressional grading system which assigns a letter grade from A to F based on a politician's cannabis-related remarks and legislative action.
Twenty-nine states and the District of Columbia have legalized and regulated medical or recreational marijuana and their governors have shown varying levels of support. Nearly all of the nine states which have legalized the recreational use and sale of marijuana have done so at the ballot box with the exception of Vermont where the state legislature legalized cannabis in February.
With a majority of states choosing to contradict the federal ban and legalize marijuana within their own borders, local politics has become the front line in the battle for legalization. As a result, advocates of reform point out that it's just as important to pay attention to local politics as it is to pressure representatives in Washington to lift the federal ban.
"Local politics, in many ways, matters just as much if not more than what is happening at the federal level," NORML's Executive Director Erik Altieri has told Herb. "With ongoing efforts to delay the rollout of legalization and regulation of marijuana in Maine and Massachusetts, mostly at the behest of their Governors, we need to push 2018 gubernatorial candidates to take a proactive and positive stance on marijuana policy."
In all, 24 governors received a passing grade from the legalization advocacy group meaning that they scored a C grade or higher and a closer look at who received the highest and lowest grades shows just how much influence local leaders can have on cannabis policy.
The Best Governors For Cannabis Legalization
New Jersey
"If you look to New Jersey as an example," Altieri says, "the exit of anti-drug zealot Chris Christie and the election of pro-legalization Phil Murphy, you can see the positive impact having a reform-friendly governor has on the tenor of the debate."
Governor Murphy is one of only two governors to receive an A grade. In recent months he has been pushing the state's legislature to bring a legalization bill to his desk by the end of the year and has expanded the states medical marijuana program in the meantime.
Oregon
The other is Oregon's Kate Brown who has been an outspoken opponent of Attorney General Jeff Sessions and a defender of the cannabis industry as a major benefit to the state's economy.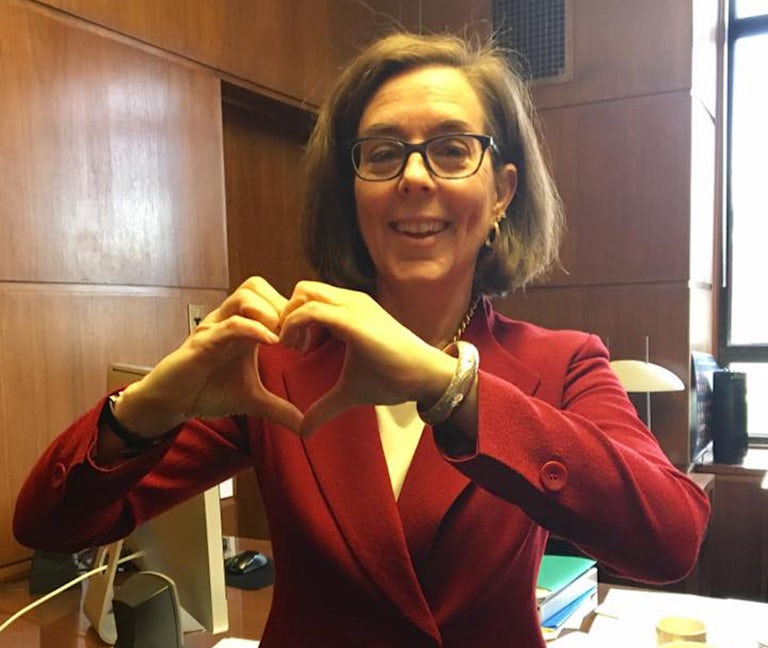 Washington
Among the 15 Governors who came just short of the top of the class is Democrat Jay Inslee of Washington who likely sits at a B+ because of his 2016 veto of marijuana research legislation, but recently told Bill Maher that "we've got the best weed," in an appearance on HBO's Real Time.
Colorado
Meanwhile, Democrat Governor of Colorado John Hickenlooper also received high grades despite his cautious approach in expanding the state's regulations to include social consumption and home delivery as well as his recent comments to CNN in which he said he would be open to repealing legalization.
"Trust me," Hickenlooper said, "if the data was coming back and we saw spikes in violent crime, we saw spikes in overall crime, there would be a lot of people looking for that bottle and figuring out how we get the genie back in. It doesn't seem likely to me, but I'm not ruling it out."
The Worst Governors For Cannabis Legalization
New York
Among those who could see some improvement was New York Governor Andrew Cuomo who received a C-. Cuomo is currently running for reelection but is facing a challenge for the Democrat nomination from former Sex and the City star Cynthia Nixon who took a pro-legalization stance which has shed light on the governors past in which he referred to cannabis as a gateway drug.
Maine
At the bottom of the class are almost exclusively Republican Governors with Maine's Paul LePage receiving a D grade for his opposition to the voter approved legalization initiative and continuing veto of regulations for the sale of cannabis which has been legal to grow, possess and consume in Maine since 2016.
North Carolina
Only one Democrat received a D grade, that was North Carolina's Roy Cooper, while all four governors at the very bottom of the list with an F were Republicans highlighting the fact that fewer than 40 percent of Republicans received a passing grade compared to the Democrats 93 percent.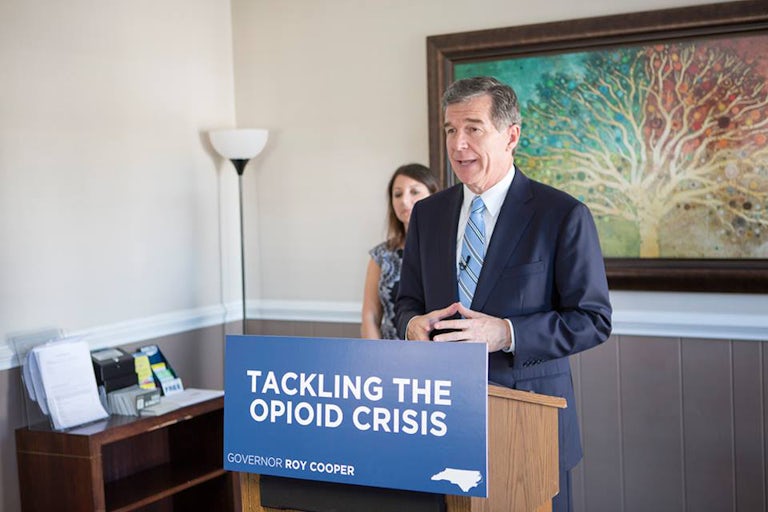 Arizona, Idaho, Nebraska and New Mexico are the worst of the worst
Those at the bottom of the list were, Doug Ducey of Arizona, Butch Otter of Idaho, Pete Ricketts of Nebraska and Susana Martinez of New Mexico all of which have expressed total opposition to legalization in their states. Martinez in particular, has even vetoed legislation to expand the states existing medical marijuana regulations in order to address the opioid crisis. Luckily for voters in all four of the lowest graded states, their governors are either retiring or seeking reelection.