To either recover from or avoid an opioid addiction, many patients turn to cannabis or another plant called kratom. Both of which are considered schedule 1 substances by the DEA. As schedule 1 drugs, these plants are thought to have no medicinal value. Meanwhile, prescription opioids kill thousands each year and are legal for doctors to prescribe. How did this happen? Well, big pharma has spent $880 million to keep opioid drugs and fight cannabis reform. 
America in crisis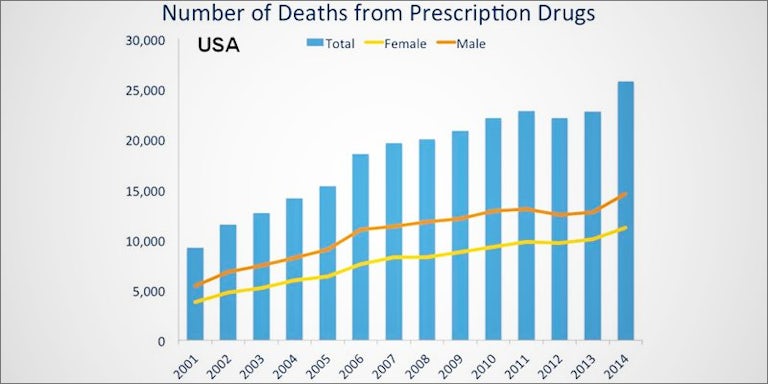 In case you haven't heard, the United States is in the middle of an opioid epidemic. Opioid overdose deaths are rising. Since 1999, deaths from overdose have quadrupled.
Substance abuse disorders involving prescription medications are also increasing. In 2014, 1.9 million Americans age 12 and over had a substance use disorder involving prescription painkillers. By comparison, 586,000 individuals were classified as having a heroin addiction.
Yet, though at least half of all opioid deaths are caused by prescription medications, the prescriptions keep on coming. The rise in fatalities corresponds to increased availability and a rise in prescriptions.
In 2015, American doctors prescribed enough opioids to give one bottle of pills to nine of every ten adults.
Millions and millions spent
An investigative report from the Associated Press found that the pharmaceutical industry spent over $880 million in lobbying efforts to fight laws that place limits on opioid prescriptions.
This money went toward the protection of drugs like OxyContin, Vicodin, and Fentanyl, the drug behind the death of much-beloved Prince.
This money was funneled through organizations like the American Cancer Society Action Network. These groups seek to represent the interests of cancer patients and those in chronic pain.
Dr. Andrew Kolodny, an advocate for opioid reform tells the AP,
The opioid lobby has been doing everything it can to preserve the status quo of aggressive prescribing. They are reaping enormous profits from aggressive prescribing. – Kolodny
Donations to anti-cannabis groups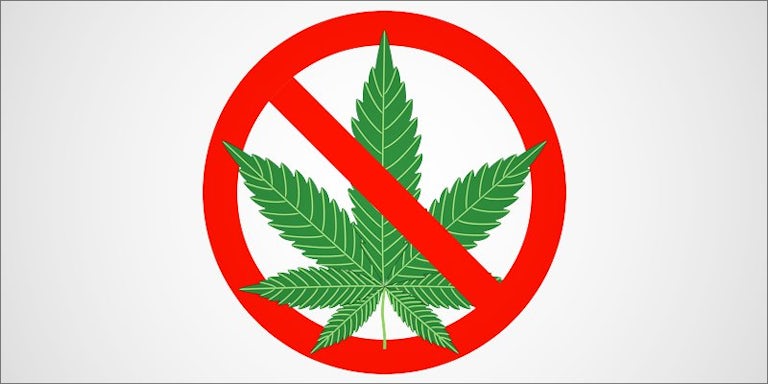 "Everything possible" includes major donations to anti-cannabis groups. Earlier this year, Insys Theraputics Inc. contributed $500,000 to block cannabis reform in Arizona. Insys is a manufacturer of a fentanyl product, a prescription opioid 50 times more potent than heroin.
Insys also recently received FDA approval for a cannabis-like drug (dronabinol) used to treat nausea and lack of appetite in cancer patients.
In a disclosure statement to the Securities and Exchange commission back in 2007, Insys states,
Legalization of marijuana or non-synthetic cannabinoids in the United States could significantly limit the commercial success of any dronabinol product candidate. … If marijuana or non-synthetic cannabinoids were legalized in the United States, the market for dronabinol product sales would likely be significantly reduced and our ability to generate revenue and our business prospects would be materially adversely affected. – Insys
Insys isn't the only big pharma company that may be worried. Research shows that cannabis reform reduces the number of overall prescriptions, especially in the areas of pain, anxiety, nausea, and psychosis.
Study authors Bradford and Bradford explain,
[…] We found that the use of prescription drugs for which marijuana could serve as a clinical alternative fell significantly, once a medical marijuana law was implemented. – Bradford and Bradford
While cannabis reform continues to gain support, pharmaceutical companies are becoming more protective of their painkillers than ever before.
The $880 million spent in the past decade has led to a surge in both prescriptions and deaths.
Cannabis, on the other hand, has yet to cause a single recorded death but remains federally illegal. No words are powerful enough to describe this appalling injustice.
What do you think of the pharmaceutical industry? Share with us on Facebook, Twitter, or in the comments below. We'd love to hear from you!