In some cities in British Columbia, it might be easier to find a cannabis dispensary than a grocery store. Or a liquor store. Or even a convenience store.
But while the storefronts are there, now that recreational cannabis will finally be legal in Canada, ironically, many are worried that they're going to run into a supply issue. New provincial regulations require that all cannabis growers regulate their products through the B.C. Liquor Distribution Board (LDB). 
This week, the LDB announced that it was planning to work with 31 such growers in British Columbia, some of whom are still awaiting licensing. Many are concerned that 31 growers will not be able to meet the province's demand.
The westernmost Canadian province of British Columbia (B.C.) has long had a reputation as the country's liberal stronghold, where a combination of mild weather and progressive political ideals have allowed for a flourishing cannabis scene. During prohibition, British Columbia is where most of the country's biggest illegal cannabis farms operated. Cannabis from the province, or "B.C. Bud" as it's often referred to, is widely renowned as some of the world's best. But much of this legendary bud won't be permitted on government-approved shelves in October when the recreational market opens.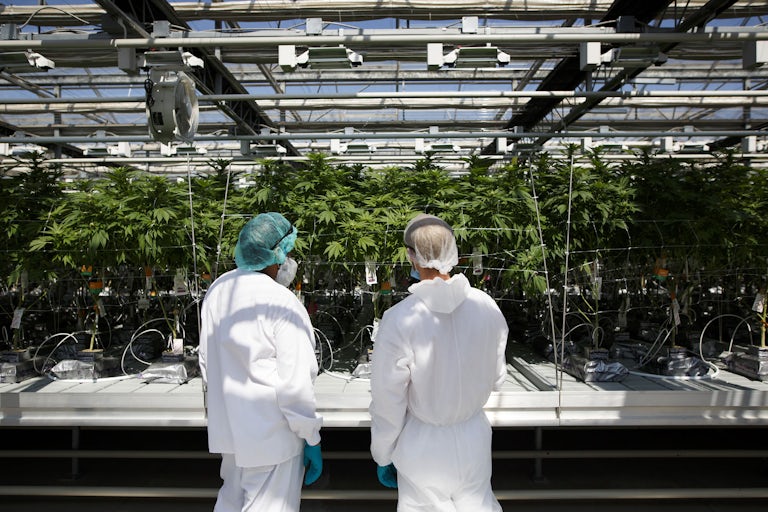 According to local newspaper the Georgia Straight, Vancouver—a city of roughly 650,000 inhabitants—currently has nearly 100 dispensaries. In Victoria, the capital city of British Columbia, with a population of roughly 85,000 (which expands to nearly 400,000 if you include the Greater Victoria metropolitan area), the city lists almost 30 dispensaries.
As University of Victoria researchers write, cannabis use—both over the course of one's lifetime and in the past year— is "significantly higher in BC than that in rest of Canada." According to Statistics Canada, in 2017, British Columbia produced the most cannabis products of any province (36.6% of the country's total), and the province's total cannabis economy was worth $1.1 billion—nearly 40% of the country's total $2.8 billion in gross value added.
Still, a spokesperson for the LDB, tells MSN that British Columbia is "well equipped and well stocked and well prepared" to adequately supply the inhabitants of the province with cannabis by October 17th. Until legal sales start to roll out, no one will know for certain. The LDB has indicated that they will continue to adjust their program to adequately meet the province's cannabis demands.