West Yorkshire Police threatened to arrest and ban Facebook users from their page for mocking a "small" amount of cannabis they seized from a young man.
Police Inspector Martin Moizer originally posted about the bust on the Department's Facebook page:
"***Cannabis Seized*** PCSO 687 Ian Campbell and PCSO 882 Ben Hughes attended Walton colliery nature park and seized a small quantity of Cannabis from a young man who was parked up alone."
Inspector Moizer added a warning: "Walton Colliery nature park will be firmly on our patrol pan in the future to prevent this behavior."
Unsurprisingly, online commenters wasted no time in eviscerating both the bust and the officers responsible.
"Hope you manage to nail Pablo Escobar this afternoon," one jeered. Another added, "All the crime going on and they are out taking people's last spliff off them. Haven't they got anything better to do?"
"Wow, that's put a dent in the war on drugs lol," one commenter wrote.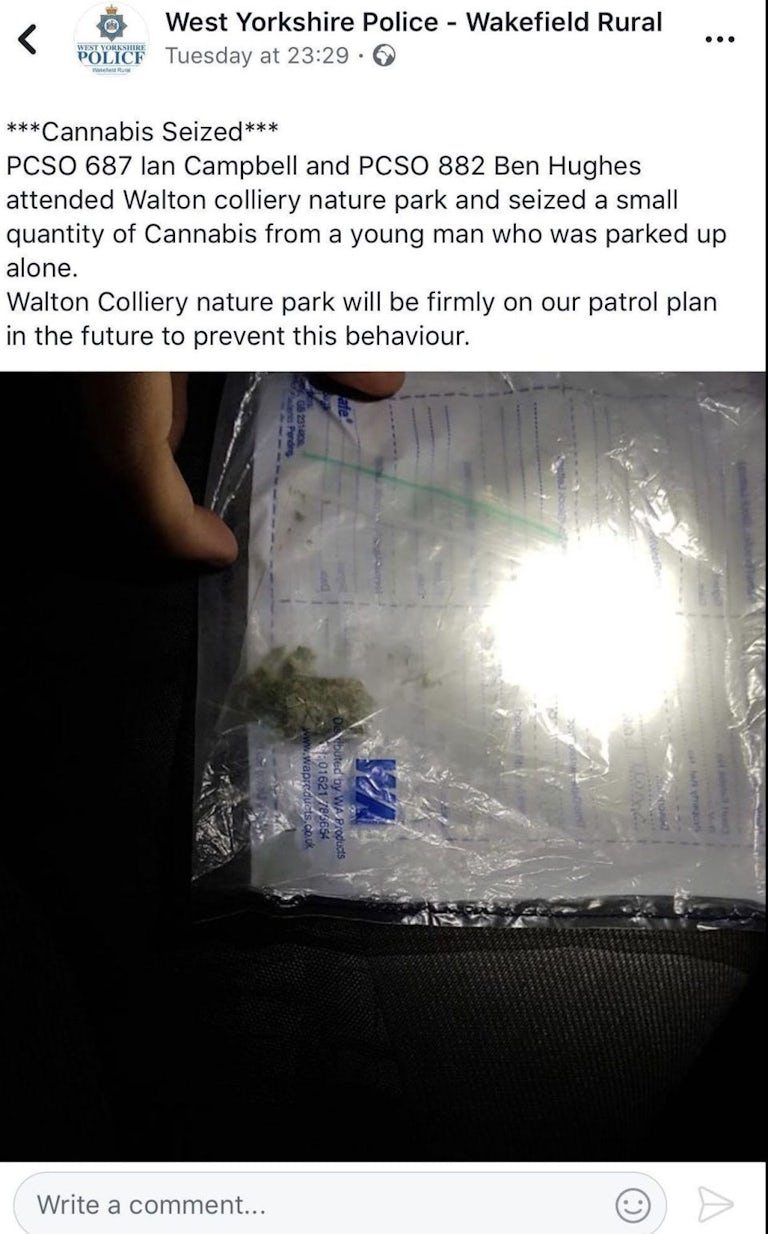 Updating the post a few hours later, Inspector Moizer added, "Unfortunately we have had to ban a number of people from using this page today," reports the Yorkshire Post. "Please use this page with respect or you will be banned and maybe even prosecuted."
"I would like to remind everyone that this is a Police page and whatever your thoughts on one of my officers seizing drugs in the community, being insulting, abusive or offensive can and will result in a prosecution under the Malicious Communications Act of 1988," wrote Moizer.
The same police force has been similarly mocked for previous posts, reports The Sun. Last month they were pilloried for seizing two crates of Strongbow cider from underage youths.
The Facebook "tiny bust" post in question had been widely shared on social media. It is no longer available.