The California Growers Association (CalGrowers) is suing California's Department of Food and Agriculture (CDFA) for a legal cannabis licensing scheme that allows a small number of moneyed companies to dominate the state's cannabis industry.
CalGrowers, a statewide cannabis advocacy organization in California, asserts that California's licensing program contains a loophole that allows large corporations to acquire multiple licenses for individual cultivation sites. If these companies put these "individual" cannabis farms side-by-side, they effectively can become a combined cultivation site that spans millions of square feet.
This acquisition of multiple licenses is known as "stacking," and runs contrary to the text of the state's legal cannabis measure, Proposition 64, which claims that it "ensures the nonmedical marijuana industry in California will be built around small and medium-sized businesses."  The legislation is even supposed to give small and medium-sized farmers a headstart by holding off on issuing large-scale business licenses for five years. But in many cases, it's left smaller farmers behind as they struggle to navigate the high costs and bureaucracy of transitioning to the legal market.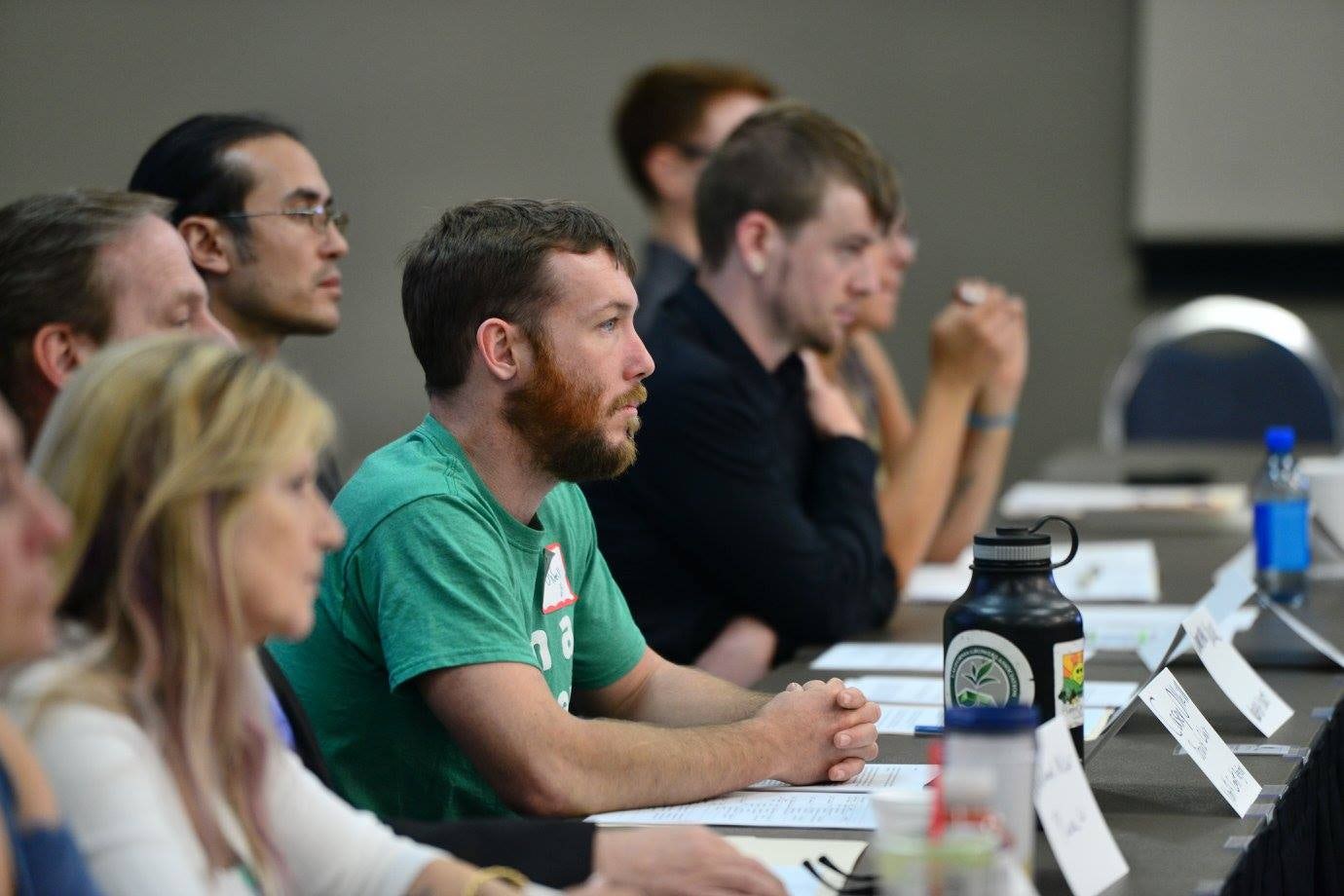 The CDFA recently implemented the new regulations which give these larger businesses a loophole to start acquiring licenses now. They negate the previously included 1-acre limit on cannabis cultivation sites by allowing a single company to apply for multiple smaller permits, which CalGrowers has petitioned the agency to change.
A Marijuana Business Daily analysis previously found that 20% of the state's cultivation licenses were owned by just 12 companies. Since roughly 3,500 cultivation licenses have been issued in the state, but there are only about 1,600 license holders, this means that the average legal cannabis business owns at least two licenses. The 10 companies with the most licenses in the state own an average of 65 each, according to Marijuana Business Daily.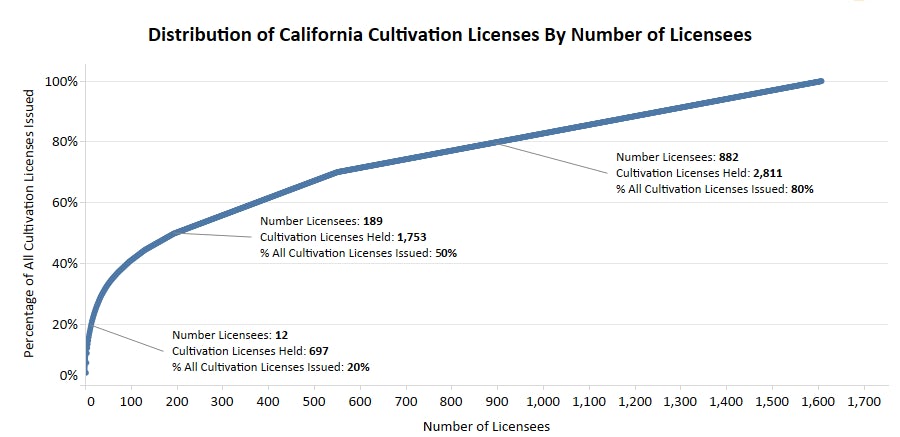 The largest license holder, Organic Green Farms, reportedly owns 147 licenses, allowing for 1.5 million square feet of growing space. This means that Organic Green Farms will have roughly more than 60 times the amount of cannabis cultivation space as the average grower in the state.
CalGrowers says that it generally approves of the work the CDFA is doing to roll out the state's legal cannabis legislation, but this one loophole could have a potentially significant impact on what the future of the state's cannabis industry looks like.
CalGrowers represents over 1,000 cannabis cultivators and businesses in California and claims to have met with Governor Jerry Brown's office and other state lawmakers over the past few months before filing a civil litigation in the Sacramento County Superior Court.