Less than a year after California's legal cannabis market officially launched, the state's cannabis lobbyists have become a political driver, shaping the policies that govern its businesses with significant donations to lawmakers across the board.
According to an analysis from CALmatters, the industry has donated more than $600,000 in the 2018 midterm election cycle. By comparison, one of the state's top political donors, oil and natural gas producer, Chevron Corporation, has given $968,000 in political donations this quarter alone.
Last election season, the cannabis industry in California spent nearly $2 million on the campaign to legalize recreational cannabis.
The state's most generous company has been Weedmaps, having donated $157,850 over three months to candidates from local government to the state legislature, according to The Recorder.
Eaze Solutions Inc., a cannabis home delivery website, has also been pulling some political strings, having spent just under $66,000, as the state's lawmakers have been debating home deliveries in recent months.
The result has been the successful inclusion of a home delivery provision in a larger bill that reforms regulations in the state. The new rules, which were previously voted down when they were introduced as a stand-alone bill, allows businesses to operate home delivery services even in communities that have banned cannabis sales.
Municipalities have pushed back by sending a letter to the state Bureau of Cannabis Control with concerns that the new regulations will undermine rules set by local governments. The momentum of the industry, however, appears to have outpaced that of concerned councilmembers who prefer prohibition.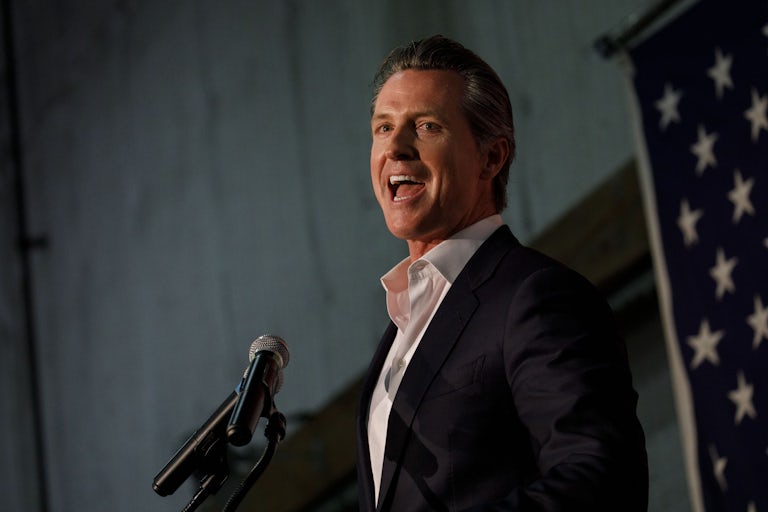 At the top of the list of politicians receiving money from the cannabis industry is Lt. Governor Gavin Newsom, who's likely to succeed Jerry Brown as the next governor of California in November. By April, he had received nearly half a million dollars in donations according to CALmatters' analysis.
But political investments made by weed-friendly donors are nothing new in California, they're just much bigger and more broadly distributed across a wide variety of candidates and campaigns now that the industry has a legal foothold in the state.
In recent decades, much of the weed industry's money went towards explicitly targeting pro-cannabis candidates, such as Congressman Dana Rohrabacher (R-Calif.), who received donations from advocacy groups like The National Organization for the Reform of Marijuana Laws (NORML).
A shift has since occurred as advocacy groups like the Marijuana Policy Project and NORML, which traditionally provided political funding to the legalization movement, have not contributed to any campaigns this year.
Instead, successful retail businesses that might not deal directly with cannabis have been added to the donor's list. For example, Scotts Miracle-Gro—the world's largest marketer of lawn and garden products—certainly benefits from the industry's growth.
The donations have come even though the IRS has blocked the cannabis industry from establishing a political action committee (PAC or Super PAC), which are non-profit organizations that raise and spend campaign money to aid in electing or defeating candidates.