In California, many cannabis shop owners are concerned that too few operators have been licensed to support the pot pipeline, which could lead to a marijuana shortage in the Golden State.
Distribution bottlenecks have, in some cases, already slowed down the supply chain from cultivators to pot shops, reports the Los Angeles Times. Will Senn, founder of the San Diego dispensary Urbn Leaf, believes that more producers will need to be licensed in the following 12 months to support California's high demand. Senn operates three dispensaries and plans to open three more, including a Los Angeles location.
"The black market will balloon if we can't get legal, licensed producers to step into the industry," Senn said. "That's the biggest risk."
California's legal weed market is still in transition.
Legal weed sales began a month ago in the nation's biggest marijuana market. But California's long-established medical marijuana and black market cannabis distribution systems are still transitioning. Currently, a brand new regulated system is being developed, which industry experts estimate will soon reach $7 billion in value. The market is expected to skyrocket to more than $24 billion by 2025, according to New Frontier Data, which tracks the industry.
Supply chain problems are just one of the speed bumps California has experienced in the rollout of legal weed sales. Consumers have been unhappy with the hefty taxes on pot, and most banks have refused to do business with marijuana companies. Cannabis is still a Schedule I controlled substance under federal law.
Most of the weed currently being sold in California shops was harvested last year. Those reserves can only be legally sold until July 1, and they must be properly labeled. Officials are aware those initial supplies will eventually run out, according to Lori Ajax, California's top pot regulator. But, according to Ajax, it's still too early to tell how the legal supply chain is going to work.
"We legalized cannabis—you want to have that product available," Ajax said. "We don't want people going to the black market because they can't get product from the legal market."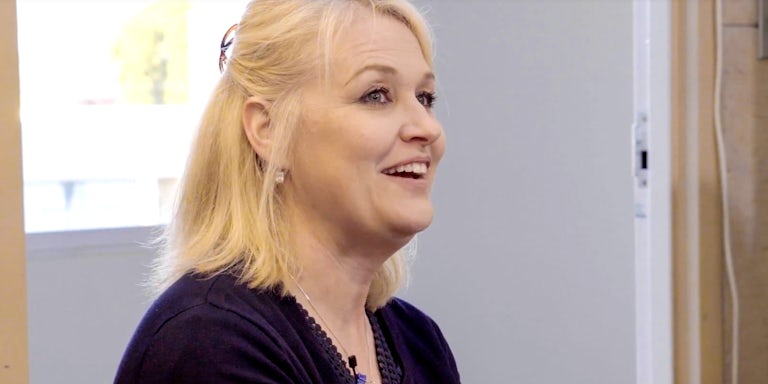 Licensing has created bottlenecks.
Smaller producers in California haven't been able to obtain the necessary licenses, according to TreeHouse dispensary CEO Bryce Berryessa of Santa Cruz County. Berryessa said his shop is already running out of some popular brands.
Many smaller producers are in areas where growing marijuana has been banned by local governments. Others haven't yet been able to get licensed by their municipal government.
Cannabis business operators are required to have both state and local licenses before they conduct business. The local license, however, is necessary to obtain first in order to get the state one.
"There's going to be a huge bottleneck in the distribution network in California at some point," said Terry Blevins, CEO of a security firm and part owner of a cannabis distribution company in Southern California. "I don't believe there are enough businesses to handle it."
Growers are reporting a two-to-three month backlog for licenses, according to Aaron Flynn, a locally permitted and state-licensed cannabis grower. Flynn, the San Francisco chair of the California Growers Association, said the supplier backlog will result in higher prices, reports San Francisco's ABC 7 News. He said it could take months to sort out.
Some cities, particularly in the state's interior, are still a little freaked out by the paradigm shift of legal pot.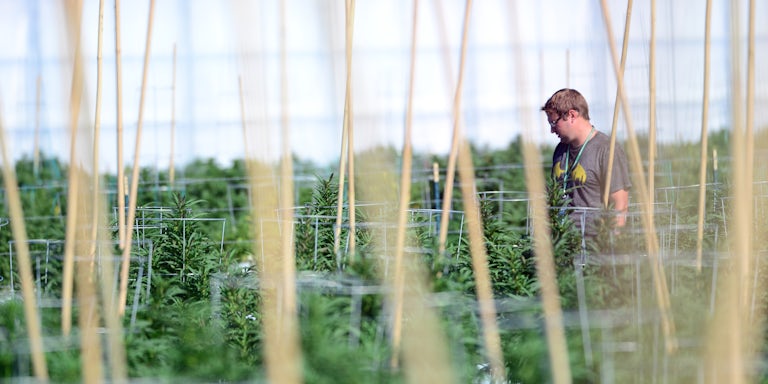 Without the funds to relocate to more pot-friendly communities, small operators in rural areas will be left without a legal channel to distribute their products, according to Berryessa, a member of the California Cannabis Industry Association. "I think this affects a large portion of California cannabis businesses throughout the state," he said.
Legal sales appear to be going great in Los Angeles, San Francisco, and San Diego. But a confusing patchwork of local regulations has made it problematic to transport weed from one place to another.
Some old-school growers are more or less trapped in counties that have banned all commercial marijuana activity. Other counties have imposed regulations so ridiculously strict, it's not much different than prohibition. Investors, of course, tend to put their wallets away when they sense a local crackdown.
For example, Northern California's Calaveras County had previously been reasonably pot-friendly. But after local dissatisfaction with the changes the cannabis industry was bringing to the rural county, residents elected new people to the board of supervisors. And the new people reversed course, banning commercial marijuana farms. Growers who had paid $5,000 a piece for licenses were left high and dry.
All That Red Tape.
As a result of legalization, regulators have mandated complicated procedures to control the market. Some believe all that red tape is bringing more chaos than organization. What could once be accomplished with a single call or text now stretches into days or weeks as pot moves glacially through the supply chain. Each step of the way, costs are added that increase the final retail price.
One of the hardest challenges, so far, has been the fact that there just aren't enough licensed growers and distributors. California has issued about 1,900 licenses in all categories, according to the L.A. Times. In comparison, there are around 15,000 illegal pot farms in Humboldt County alone, according to some estimates.
The California Growers Association has about 40,000 members, according to the San Francisco Business Times. That means that there are still many, many active producers who aren't legally allowed to supply retailers. That, combined with what looks to be an under-supply of distributors, has created a distribution bottleneck.
Only about 20 labs have been licensed, statewide, to test California weed.