California has gotten a lot of attention in the last year for Proposition 64, which legalized the recreational use of marijuana for adults over the age of 21. But many still don't realize that the bill also allows people to reduce or clear recreational marijuana-related offenses on their records. Here's how.
Depending on the severity of the case, the expungement process can be completed without a court hearing or lawyer. Anyone who would like to apply can access the forms from the California Courts website. Most importantly, people who are on parole or probation are not excluded from these services and are encouraged to apply. The same goes for those whose cases are decades old. It should be noted, however, that clinics often require that individuals pursue the appeal themselves, so if a person is currently incarcerated they can ask an attorney or family member to help them get the process started.
In California, a felony marijuana conviction can keep someone from getting housing, employment, social services, and even prevent them from owning firearms or voting. Still, the lack of available information has prevented people from applying, according to Sebastopol lawyer Omar Figueroa.
Since the law first passed in November 2016, Figueroa has helped a variety of clients from senior citizens to young adults change their records. In 2018, he's planning to hold workshops for lawyers to ensure that more people have access to the service.

In addition to lawyers who have been offering their free services, advocacy groups like the Drug Policy Alliance (DPA) have been hosting expungement clinics. On the same night that Prop 64 went into effect, the DPA filed one of the first documents to clear someone of a marijuana conviction. Since then, they've been holding events across the state in which they walk people through the process of getting their records changed step-by-step. They've even started holding clinics with crimmigration lawyers and translators for Spanish-speaking immigrants with marijuana-related offenses. The next fair will be held in Los Angeles on January 9. (Go here for details.)
Even with legal medical marijuana in place since 1996, California authorities arrested half a million people for marijuana offenses in the last decade. Considering that California spends an average of over $75,000 per prisoner each year, the clearing of criminal records for laws that are now outdated could be beneficial for the entire state's economy.
"We're saving a ton of people from not having to go to prison or jail and we're saving money for law enforcement," Eunisses Hernandez, the Policy Coordinator for the DPA's Los Angeles office, told Herb.
Hernandez says California has been a leader in making sure criminal justice reform happens alongside recreational marijuana legalization. In contrast, in some other states, the focus has been on retail sales.
"Legalizing marijuana is about criminal justice reform," California's Lt. Governor Gavin Newsome tweeted days after the state's new regulations went into effect. "CA is helping put an end to the failed war on drugs and helping tens of thousands of people who were unable to build a future because of prior non-violent marijuana offenses."
Other states like New York are now taking California's model into consideration and, on a federal level, Senator Corey Booker from New Jersey has introduced legislation that would legalize cannabis and expunge records nationwide.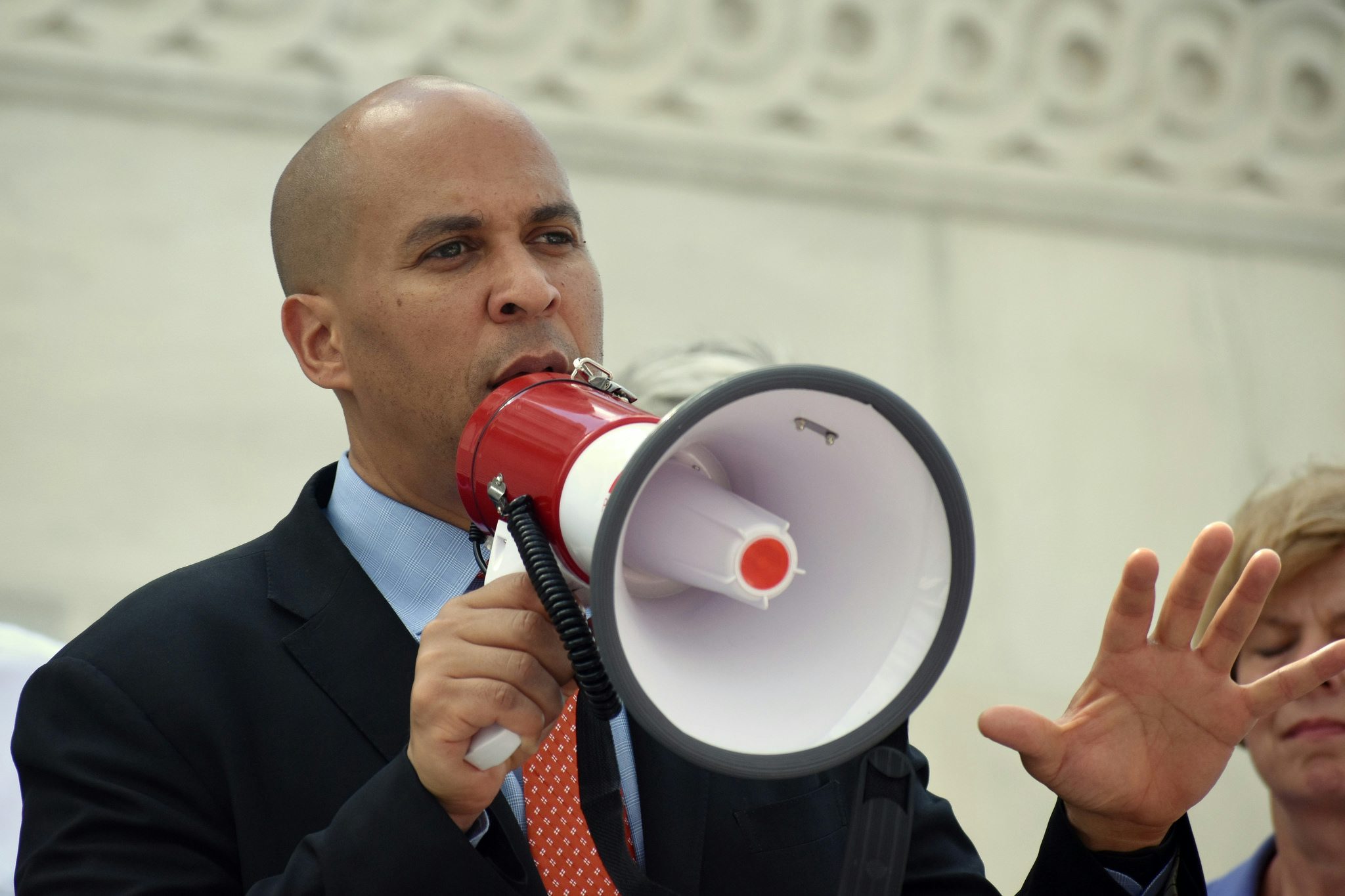 But one of the biggest obstacles in California is still a lack of information about the record-clearing process. A common misconception is that legalization would automatically clear the records of those with convictions or that it might be too costly to apply.
"People need to know that this process is free," says Hernandez. "Lawmakers and politicians haven't invested in educating their citizens and making them aware that these options are available."
Instead, it's been organizations like the DPA, community activists and lawyers who are leading the effort to make sure people are no longer being punished for things that are now legal. Their main message is everyone should apply to have their records cleared because the worse thing that can happen is nothing. The best thing that can happen is that a person will suddenly be able to work and live more freely.