Cannabis legalization has come to California, with the enthusiastic approval of voters. But stores, where adults can actually buy marijuana, have only come to parts of the state. Just one in seven cities in the Golden State allows recreational cannabis stores, according to a new study by The San Jose Mercury-News and its partners.
The legalization law in California allows local municipalities to opt out of allowing retail weed outlets. That means many towns and cities in more conservative areas of the state, especially the interior and eastern portions of the state, have decided not to allow them.
Fewer than one in three California cities—144 out of 482—permit any kind of cannabis business to operate. Only 18 of the state's 58 counties allow marijuana businesses in unincorporated areas. And shockingly, fewer than one in five California cities even allow medical marijuana, which has been legal in the state for almost 22 years.
A whopping 57 percent of California voters approved legalization.
Proposition 64 was the 2016 ballot initiative legalizing cannabis in the state. Make no mistake about it: Prop 64 allows adults everywhere in California to legally carry up to an ounce of weed and to grow it at home. But it also gives cities and counties a say, resulting in a patchwork of regulations across the state.
While some towns such as Oakland and San Jose are cannabis-friendly, others are decidedly less on board with the "pot thing." Some of them have banned virtually every kind of marijuana business. Some hidebound city councils have even passed local ordinances seemingly aimed at restricting personal use as much as possible.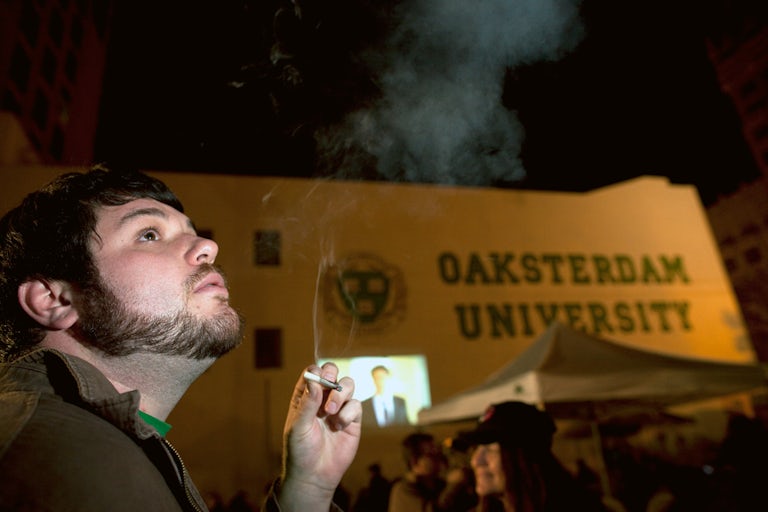 State law says cities can't ban adults from growing 6 plants at home
But officials in two tiny towns in Northern California—Gridley, Butte County, and Montague, in Siskiyou County—did exactly that. They passed city ordinances banning cannabis cultivation, indoors or out. Other places have chosen to make it punishingly expensive to grow your own weed. Selma, in Fresno County, allows home growing, but charges $1,420 for a permit to grow the plants.
A couple dozen cities, including Moreno Valley and Davis, have decided to allow cannabis businesses, but haven't yet developed regulations or permits for them. Marijuana businesses can't even apply for a state license until local regulations are in place. That explains why 61 cities and nine counties have ordinances that allow recreational cannabis stores, but pot shops had only been licensed in 34 cities and five unincorporated county areas as of April 6.
Riverside County is, by far, the most cannabis-friendly county in California.
It has six cities that score above 96 on the study's 100-point scale of marijuana friendliness. Los Angeles County, Sonoma County, and a handful of others have two 96-point cities. Oakdale and Riverbank, both in Stanislaus County, are the only two cities in California that allow every type of recreational cannabis business licensed by the state.
To get above 96 points, municipalities must allow every type of cannabis business licensed by the state. That includes medical and recreational cannabis sales, cultivation, manufacturing, distribution, and testing. Those municipalities also must allow residents to grow cannabis at home, both indoors and outdoors. Oakland is the only Bay Area city above 96 points. San Jose is just under, with 93 points.
More than 60 California cities score a zero on cannabis friendliness.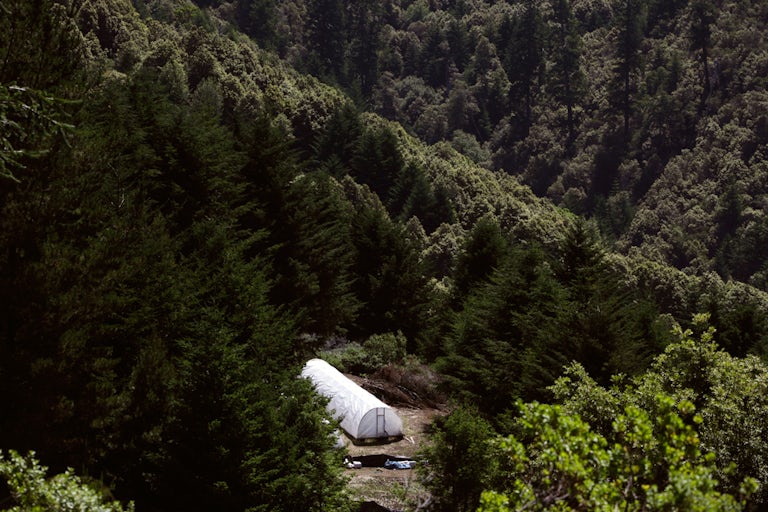 To score a zero on the cannabis friendliness scale, cities must ban all marijuana businesses, block residents from growing weed outside for personal use, and require residents to get a permit to grow indoors.
Even in supposedly cannabis-friendly Humboldt County, four of the seven cities got zero points on the scale. This may well have something to do with Humboldt's thriving black market.