On January 1, 2018, California, the most populous state in America, officially legalized the sale of recreational marijuana for adults 21 years and older. This puts the state of California on track to become the largest legal recreational cannabis market in the world. Financial analysts for the cannabis industry, like GreenWave Advisors, estimate that California's weed market will surpass $5 billion by the end of 2018.
Many also see the legalization of marijuana in California as the beginning of the end to the country's longstanding cannabis criminalization. The investment bank Cowen recently released a research paper which predicts that, with the legalization of cannabis in California, the size of the nation's overall cannabis market will triple in the coming decade. After all, many within California's cannabis industry claim that the state produces up to 70% of the country's weed.
For many, the officiation of California's cannabis market was more symbolic than practical considering that marijuana growers and dispensaries have been operating more-or-less openly in the state for years. California also legalized medical marijuana in 1996, becoming the first state to do so.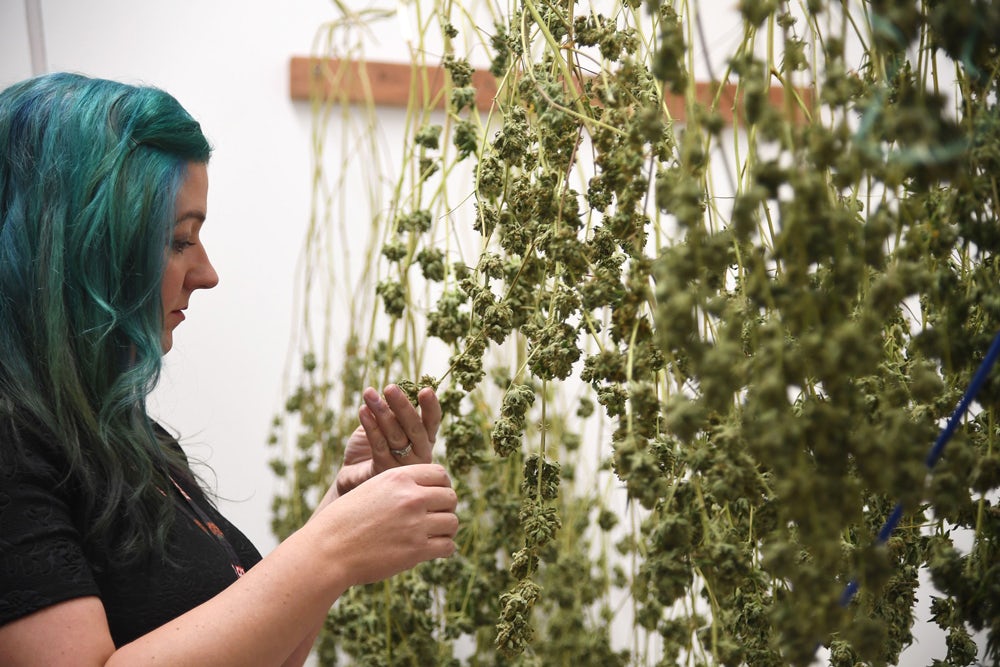 Still, for those who have long been on the frontlines of the push to legalize cannabis, seeing the measure finally enshrined in law was a big deal. Under the state's new marijuana legislation titled Proposition 64, adults can grow up to six plants in their homes and possess up to an ounce of marijuana in public at a time. Adults are allowed to keep as much marijuana as their six cannabis plants produce in their home, so long as no more than an ounce is purchased or transported in public. A single cannabis plant will likely produce about 1.5 to 2 ounces when grown with a 200-watt CFL lamp.

Californians can also purchase or possess up to eight grams of marijuana concentrates. This includes products like shatter (dabs) and THC oil.
On a federal level, the future of marijuana legalization remains somewhat murky. The notoriously hard-line stance of Jeff Sessions against marijuana has slowed down an end to federal prohibition. Just today (January 4), Attorney General Sessions announced he was reversing the Cole Memo, which protects cannabusinesses legal under state law from a federal crackdown. It's sure to send a wave of insecurity throughout the entire industry, including the sizeable chunk of it that's in the Golden State. But still, with 64 percent of U.S. citizens supporting the legalization of marijuana, many see eventual legalization as inevitable. And now, California puts the nation one step closer.