Over $1 billion worth of cannabis products were exported across the world by Canada in 2017, according to a report released on April 30th by Statistics Canada.
According to Stats Can's head of National Economic Accounts, Conrad Barber-Dueck, "the vast majority are illegal shipments" to the United States.
In total, shipments made by licensed businesses accounted for "less than 1%," revealing a vast black market the government will have to contend with when it legalizes recreational sales by the fall. The report also found that even domestic consumers rarely opt for the legal option when buying their weed. In 2017, only 10 percent of Canadians purchased their product legally through the existing medical market and with the use of a government-issued license.
While the number of consumers buying from legal sources is slowly increasing, and likely to jump once legalization is in effect, the sheer size of the existing black market will provide a considerable challenge to government officials who have said that the goal of legalization is to eliminate illegal sales.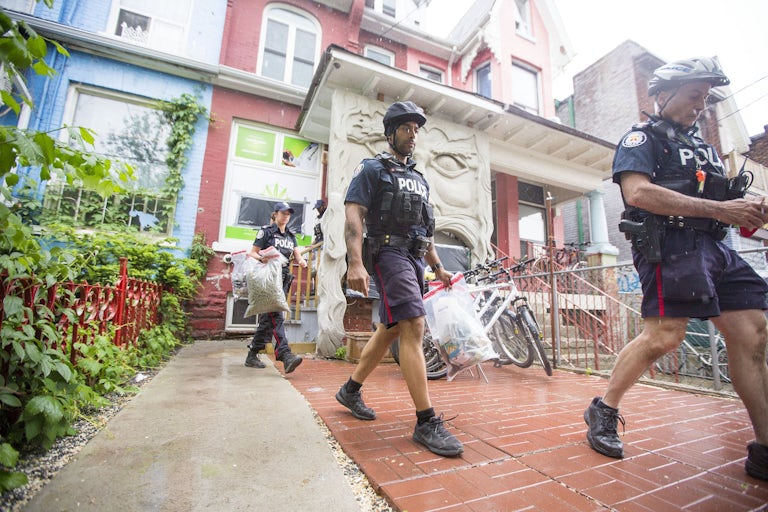 Those black market purchases threaten to take a bite out of legal sales next year too. Some provinces like Ontario, New Brunswick and Quebec will only be selling cannabis through government-operated dispensaries and have announced plans to shut down privately-owned businesses that are currently operating without a license.
The cost of cannabis has been declining across all the provinces and territories in recent years, with Quebec having the lowest price at $6.19 a gram.
According to Stats Can, in 2017 alone, nearly 5 million Canadians spent $5.6 billion on cannabis for recreational and medicinal purposes. With the government setting its official price at around $10 a gram, the black market could continue to thrive for years to come before it is phased out.
The study also found that the provinces which consume the most cannabis are Nova Scotia, British Columbia and Alberta, all coming in at well over 20 grams per person annually. Sparsely populated areas like the three northern territories and the province of Saskatchewan had the lowest rates of consumption.