As Canada finished up their election on Monday, a new Prime Minister has been elected. Justin Trudeau, the Liberal Party leader will appoint his cabinet and take his oath as Prime Minister on November 4th. For a quick understanding of what will happen after being elected, visit this guide in the Globe and Mail.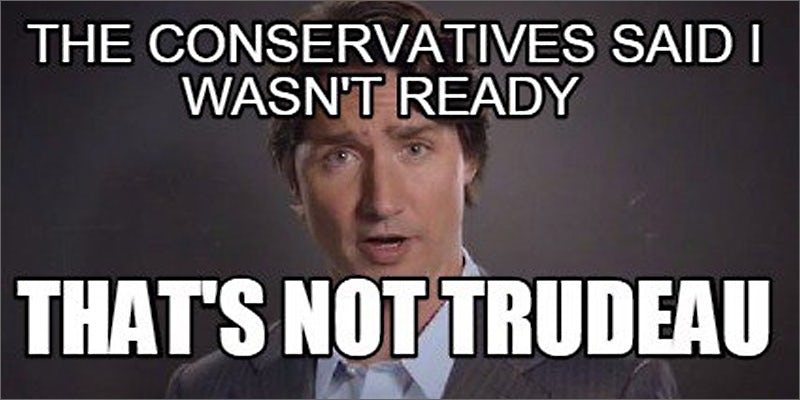 Unlike the previous PM, Stephen Harper, and NDP leader, Thomas Mulcair who campaigned to decriminalize, Trudeau is a strong supporter for the legalization of marijuana. He has received much scrutiny in the past for his opinion on the policy, especially during Stephen Harper's Conservative campaign ads that ran during the election mocking Trudeau's policy asking "is that the biggest problem we have to solve?"
During Harper's run as Prime Minister, he supported the prohibition and stated during his recent campaign that marijuana is "infinitely worse than tobacco." Due to the majority win, the Liberals will have fewer obstacles to push the new legislation through, especially the Harper government (which he will no longer lead, as he stepped down this week).
Trudeau has said he wants to fix the failed system and remove the criminal element associated with the drug. He's stated:
"It is our intention to stop Mr. Harper's failed approach on marijuana."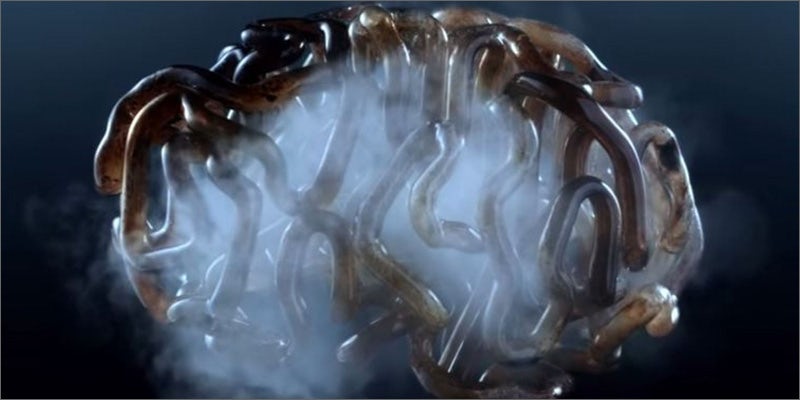 An image from an ad (explained here in more detail) sponsored by the Canadian Government used during Harper's lead used to frighten children regarding the use and side effects of marijuana.
The new elected Prime Minister has admitted to smoking marijuana, has expressed his view on the medical benefits, and made marijuana legalization a key policy in his election campaign.
Trudeau stands strong in his beliefs, and that the benefits outweigh the negatives. In the following video, a Canadian citizen (visibly misinformed about marijuana) questions Justin's plans to legalize marijuana, and you can straightforwardly see where he stands;
So, what does this mean for Canada?
Trudeau has not come forward with set plans as to how, or when the legalization or marijuana will take place. While speaking in September on his campaign tour, he declined to a firm timeline for legalization, but stated it was an early priority if elected. He has said on occasion that it could happen within a month, to two years, once elected.
"We will legalize, regulate, and restrict access to marijuana."
The Liberals did not include a plan in their costing platform to regulate marijuana, which left many questioning what will happen. Trudeau assured Canadians this was because he wants to do things properly. He's insisted that the Liberals want to analyze other jurisdictions that have legalized marijuana first, to ensure for proper regulation in Canada.  He assured Canadians saying;
"We didn't book for tax revenues for marijuana because we don't yet know what rate we're going to be taxing it."
What's his marijuana policy?
The Liberal's policy to legalize marijuana states that;
"We will create a federal/provincial/territorial task force, and with input from experts in public health, substance abuse, and law enforcement, will design a new system of strict marijuana sales and distribution, with appropriate federal and provincial excise taxes applied."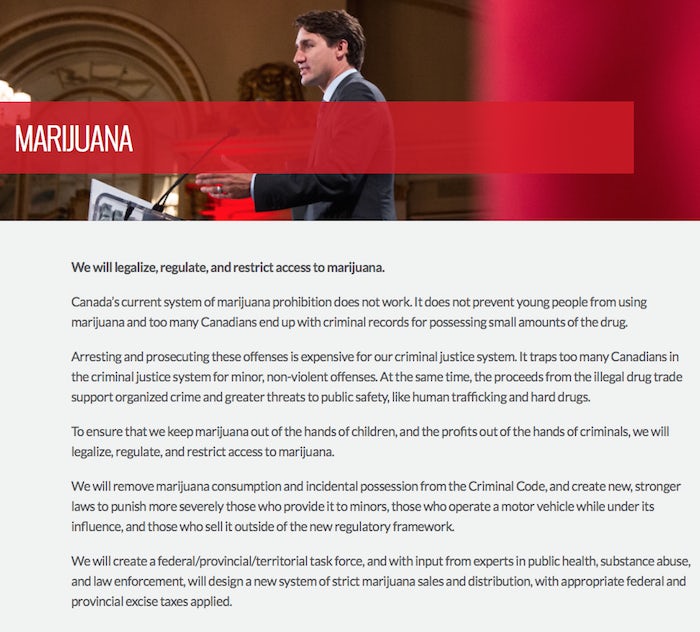 Many Canadians, 68% to be precise (according to a poll by Forum Research) agree with his decision to end prohibition. This is not very surprising, as Canadians are known for their passion for marijuana. Deputy minister Francois Guimont said surveys indicate that Canadians, both adults and young people, have some of the highest rates of cannabis use in the world.
As of this Monday following the announcement of Trudeau's win, Canadian Medical Marijuana companies such Canopy Growth Corp, Aphria, and Mettrum Health saw an increase in their stocks. This is a clear indication that many Canadians are in favor, and have an understanding as to what is possibly coming in the near future.
Share with us what you think about Canada legalizing marijuana!