As Canada prepares to roll out its legal marijuana legislation this summer, Indigenous communities are expressing concern over whether they will be allowed to decide if and how they participate. 
Much like the major metropolitan areas of Canada, illegal marijuana dispensaries have already been established in Indigenous communities. While police technically have the authority to close down these stores, doing so en masse would ignite a contentious national debate about the police's ability to interfere with these communities' autonomy.
In some cases, law enforcement officers have already come into Indigenous communities to shut down dispensaries. This past January, police raided a dispensary on the Six Nations of the Grand River territory, a Haudenosaunee community near the southern Ontario city of Hamilton. Five people were charged, and their profits and products seized.
In other Indigenous communities, however, like the Mohawks of the Bay of Quinte First Nation, more than a dozen dispensaries have been operating undisturbed, according to the London Free Press.
Another dispensary called The Red Eagle, on the land of the Oneida Nation of the Thames, home to roughly 2,100 people, has also been operating undisturbed. Just down the road, the Wild Bear dispensary similarly offers marijuana and related products to customers on Chippewas of the Thames First Nation land.
Both of these Indigenous communities are located just a short drive southwest of London, Ontario, a university town buzzing with students looking for easier and safer access to marijuana than their local street dealer. Currently, there are roughly four remaining retail marijuana shops in London. Like the rest of Ontario, the city has undergone a series of raids by police, who are trying to eradicate independently owned stores to make way for government-run marijuana dispensaries. These government-run stores are slated to open after Canada officially legalizes recreational marijuana in August or September.
Recently, at the annual Assembly of First Nations (AFN), First Nations leaders expressed varying opinions about the implementation of Canada's upcoming legislation to legalize recreational marijuana. While some asked officials to push back the date in which Canada rolls out its legal marijuana industry so they could better prepare, others expressed an eagerness for the legislation to be enacted as soon as possible. 
Indigenous communities that are closer to urban centers like London expect marijuana legalization to create jobs and bring in revenue. The Oneida Nation of the Thames, for example, is already looking to obtain licenses from the federal government to cultivate marijuana.
Regardless of the rollout date, Indigenous leaders were adamant that they should have exclusive control over the retail marijuana stores that open on their land.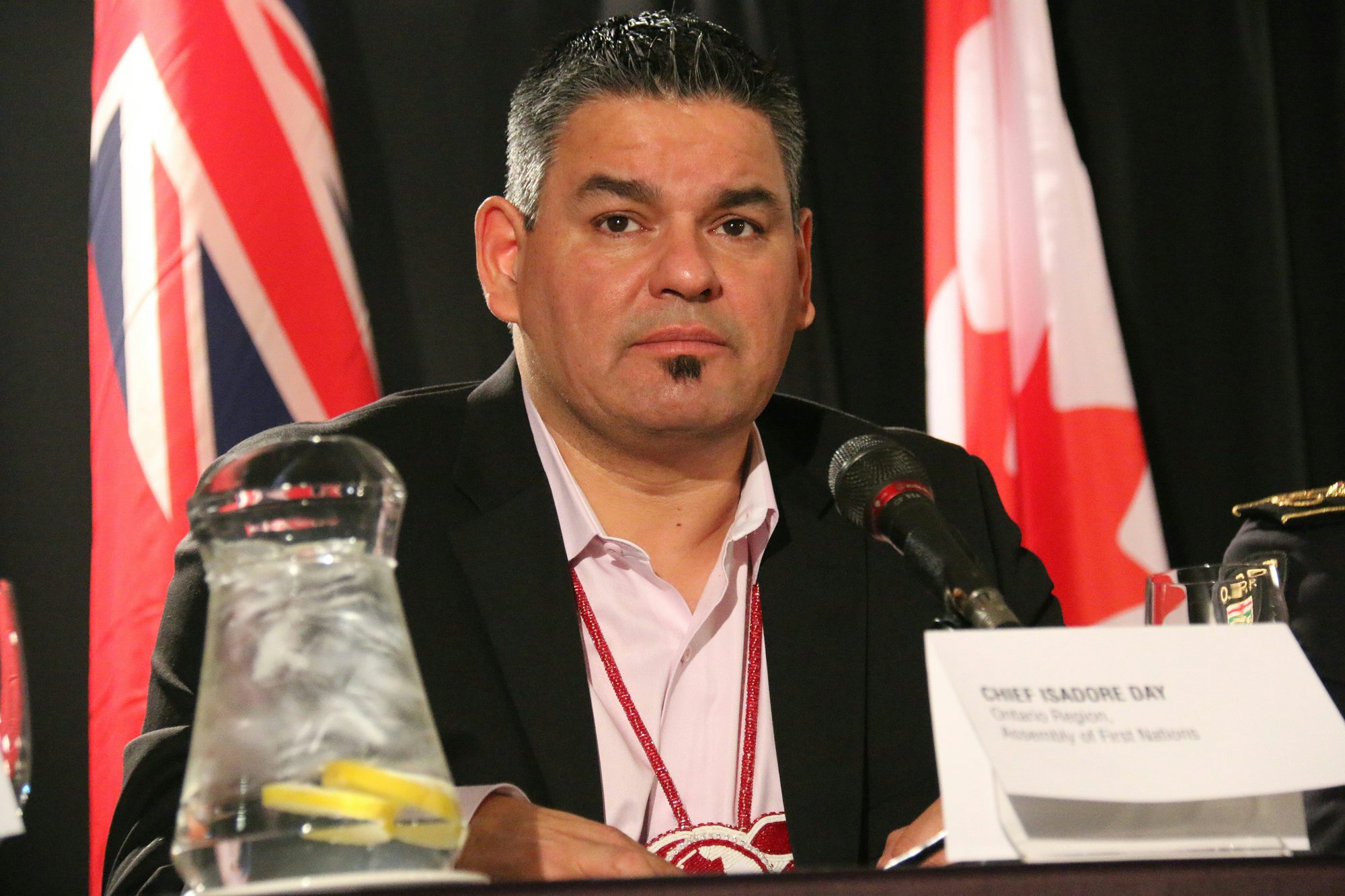 "Our people are going to say, 'Listen, we have aboriginal treaty rights, we have economic rights as First Nations people. Who is Canada to say we can't have a dispensary in our community?'" said Ontario Regional Chief Isadore Day in a statement. Mr. Day also pointed out that Indigenous communities are going to want the freedom to establish their own laws about cannabis, like the minimum age for consumption. He said Indigenous communities might even like to set the minimum age as high as 23 or 24 years old. 
Leaders of more remote Indigenous communities, like Attawapiskat in northern Ontario, tend to err on the side of caution. At the AFN, Chief Ignace Gull expressed concerns that the community lacks the resources to properly educate and responsibly introduce legal marijuana to the community. Additionally, these remote Indigenous communities would be less likely to see any major economic advantages from legalizing marijuana.