In July of 2018, Canada is set to become the second country on earth—after Uruguay—with legal recreational marijuana.
A big difference between provinces will be whether cannabis is sold alongside alcohol or at standalone shops, like a dispensary. There are also differences in regards to legal age for consumption; where people will be allowed to smoke (in homes or public spaces); how accessible cannabis will be; and how much it will cost. Some provinces like Saskatchewan have barely anything figured out. British Columbia just released some details about its long-awaited plan on December 5. Here's what we know so far, province by province.
Alberta
The government of Alberta is currently reviewing legislation that, if it passes, would lay out a clear regulatory framework for cannabis in the province. It states:
The minimum age for purchasing marijuana is 18
Wholesale purchase from licensed growers and distributors will be managed by the province
Marijuana will be sold in private brick-and-mortar dispensaries and on government-run websites
Smoking will be permitted in some spaces where tobacco can be smoked. The government can also set up cannabis cafes and lounges, but there are no plans for this yet. 
Interestingly, Alberta officials don't think the legal cannabis market will be a large source of revenue because it will have to compete with black market prices.
British Columbia
British Columbia has always been a haven for pot smokers, but the province has been criticized for how slowly its enacted recreational cannabis regulation. On December 5, it finally unveiled a few details about its plan.
The minimum age to possess, purchase and consume marijuana will be 19
The province will have a mix of private and public-run storefronts
The plan has yet to tell us who will supply the market
Manitoba
Like BC, Manitoba has decided to make the legal age for consuming marijuana 19
One of the most surprising decisions by the province is that they will not permit anyone to grow marijuana at home unless they have a medical license
The Manitoba Liquor and Lotteries corporation will be dealing with buying and distributing marijuana
Licensed retailers will be permitted to sell in brick-and-mortars and online
It's unclear how many stores there will be, but Manitoba Premier Brian Pallister formerly said that there should be cannabis available for purchase within a 30-minute drive of where 90 percent of people in the province live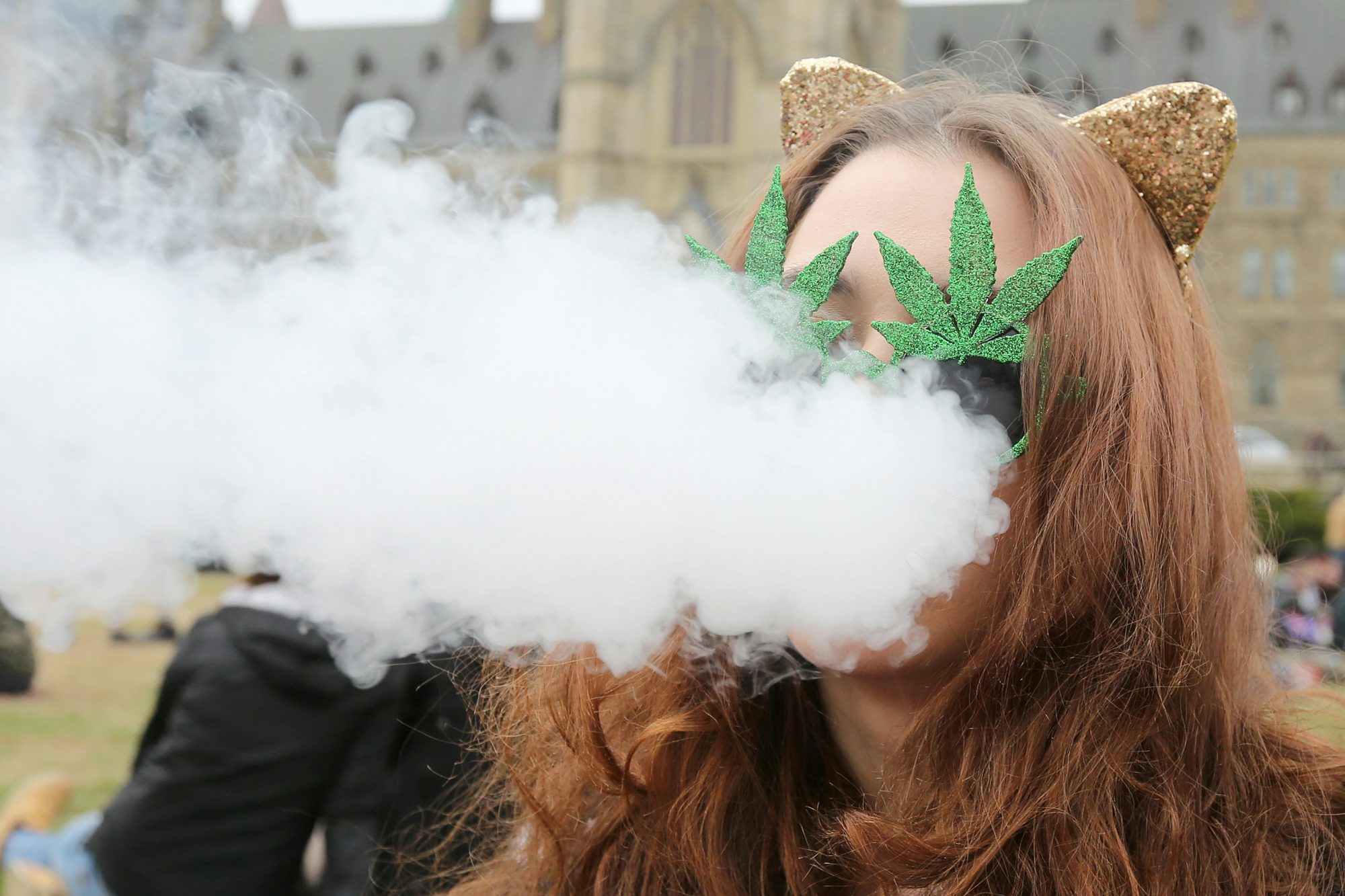 Nova Scotia
Nova Scotia, which got its first licensed producer in November of 2017, is ready to launch a legal market in 2018. Here's what we know about their plan:
The age for possession (up to 30 grams) is 19
So too is the age for growing, which is set at up to four plants per household
Distribution and sale will be run by the province. Consumers will be able to purchase cannabis in-stores alongside alcohol and online
New Brunswick
Last month, New Brunswick announced that they became the first province to fully secure enough marijuana to supply all its potential consumers. The province signed an agreement with cannabis producer Zenabis, the third major supplier set to stock News Brunswick in July. Still, there's a lot of details to be worked out.
New Brunswick formed an unnamed Crown Corporation (a public enterprise that operates in a relatively private manner) in September 2017 to manage marijuana sales
There's yet to be a legal age set for consumption
The government will sell pot in 20 approved standalone dispensaries
Newfoundland and Labrador
Newfoundland and Labrador just recently released its recreational pot plans.
The legal age for consumption will be 19
Marijuana will be sold in private stores that are licensed by the government. In cases where there's a shortage of supply, the government will sell cannabis and there will be an option to purchase cannabis online
Consumption will be restricted to homes
The government will set prices for marijuana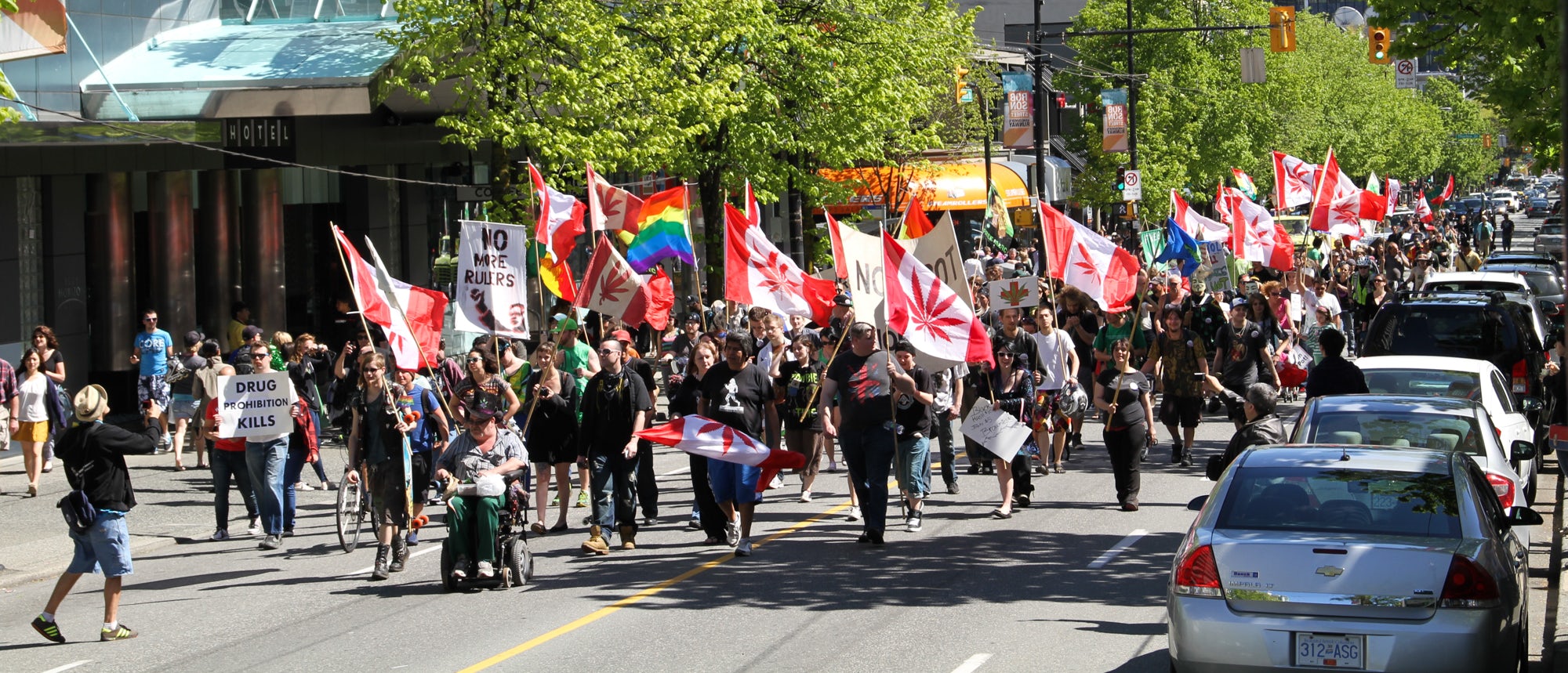 Ontario
Ontario will open 150 government-run shops by 2020, similar to the way that alcohol is sold in the province
The minimum age for purchase will be 19
All marijuana will be grown by "producers licensed by Health Canada, [a] federal government ministry."
At least 80 of the dispensaries will be open by July 1, 2019. It "will be sold following the same behind-the-counter approach used with cigarettes," reports The Telegraph.
Prince Edward Island
The legal age for consumption will be 19
The PEI Liquor Control Board will be the retail distributor for cannabis products
The government will sell marijuana at standalone shops. It will also be available in online stores.
Pot use will be restricted to private residences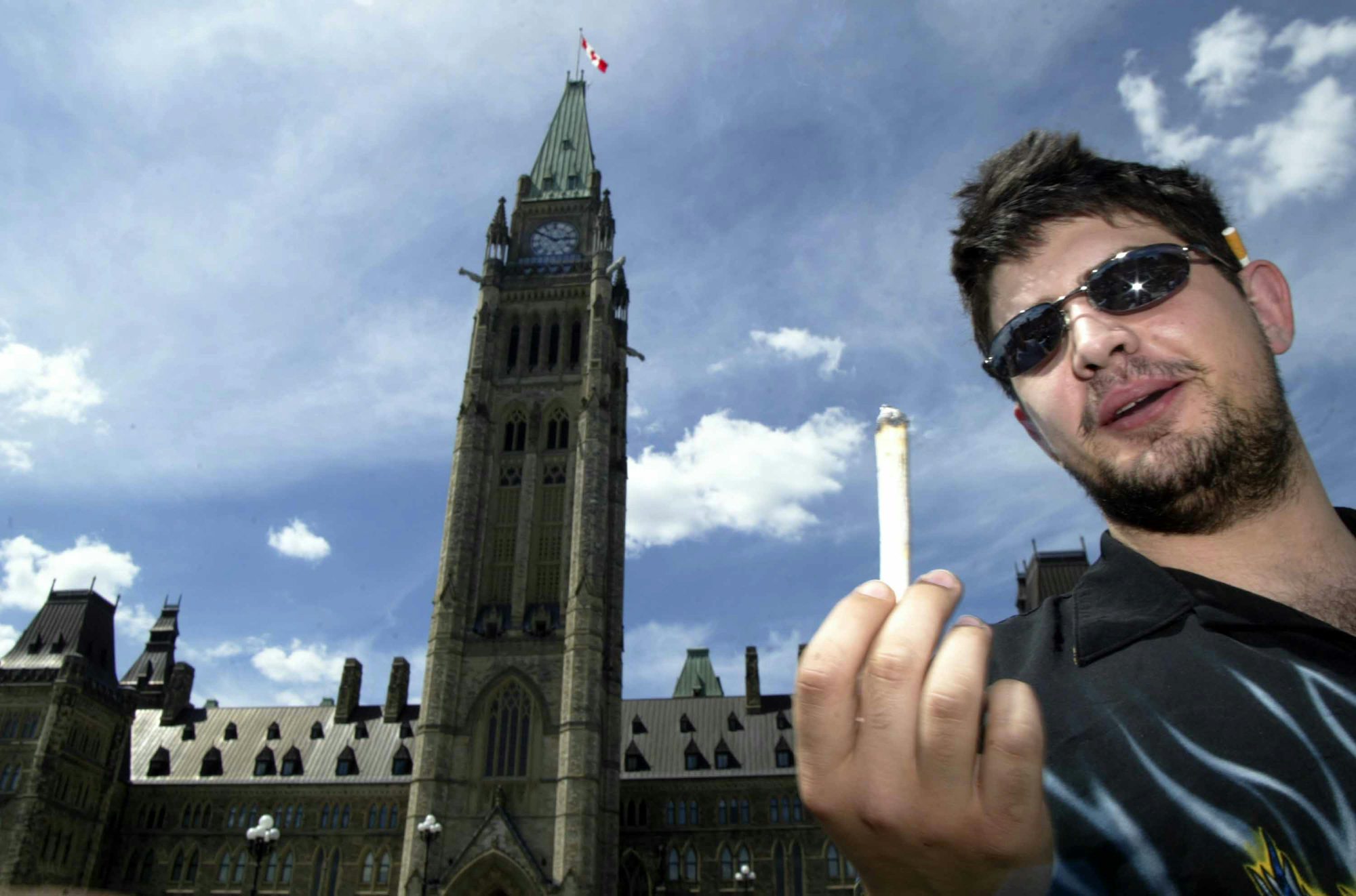 Québec
The legal age to consume marijuana will be 18
No one will be allowed to grow cannabis for personal use
Only the government will be allowed to purchase cannabis from producers and sell it, with a few exceptions
The government will have 15 physical stores by July 1, and up to 150 within two years. They'll also offer online sales
The price has not been set yet, but according to CBC news, the government has consulted with experts who recommended $7 to $10 per gram to combat the black market
The law will restrict marijuana consumption to places where cigarette smoking is allowed, mainly private residences and designated outdoor areas
Saskatchewan
This province briefly had its own cannabis-devoted political party, the Saskatchewan Marijuana Party. Even though the activist group disbanded in 2010, Saskatchewan remains serious about meeting the deadline for marijuana legalization. Justice Minister Don Morgan told CBC News that the province has "a very aggressive timetable" in place.
Still, nothing definitive has been decided yet. Legislators are currently looking into survey results, set to be released by the end of this year, which they say will inform their choices. A group of public policy experts from the University of Regina also recently published a report with recommended cannabis regulations for the province. They said the legal age for consumption should be 19, and that cannabis should be sold by a limited number of private retailers licensed and regulated by the state. They also estimated that Saskatchewan's retail marijuana market could be worth a whopping $250 million.