With members of Canada's parliament openly calling the war on drugs "an abject failure," many are beginning to ask whether the government plans to correct the mistakes of the past by erasing cannabis offenses from criminal records.
As the country's chief law enforcement official, Minister for Public Safety Ralph Goodale has promised to make reforms to the pardons system based on input Canadians shared in public consultations. But as the legalization bill makes its way through the final stages of debate in parliament, it's becoming increasingly clear that those with cannabis-related criminal records will have to wait.
"It's a question of fairness," says Annamaria Enenajor, campaign director for Cannabis Amnesty, a group of activists circulating a petition to demand that the government expunge non-violent cannabis offenses from criminal records.
"We want the government to recognize that with legalization just around the corner they have a responsibility," she says, "to make sure that all of those people whose lives have been affected by the War on Drugs and the criminalization of cannabis get a second chance as well."
The amnesty envisioned by Enenajor would not free those currently incarcerated but follow the model of expungement used for criminal records among members of the LGBT community, who still carry charges from the days when same-sex relationships were considered a crime.
Around half a million Canadians have been convicted of cannabis-related offenses and that criminal record can prevent an individual from getting a job, becoming a volunteer and traveling across the border, among other limitations. With those offenses erased from their records, thousands of Canadians would have the opportunity to return to a normal life.
Until recently, public officials have been relatively silent on the issue. In April, the Liberal government's point man on legalization, former Toronto Police Chief Bill Blair, addressed the issue of amnesty saying that the government's past enforcement of marijuana laws was "out of proportion with the offense that we were trying to control."
When speaking of Canadians with cannabis-related criminal records, Blair hinted at amnesty saying: "They lead otherwise exemplary lives. They are fine, upstanding, honest, decent citizens. And yet that criminal record has an impact on the quality of their life and on their opportunities."
Outside of parliamentary hearings which have accepted testimonies on the issue from experts like Enenajor, an official policy on amnesty has yet to be put forward by the government. Meanwhile, Prime Minister Trudeau has made it clear that his government intends to meet the deadline for legalization this summer. That means any additional provisions, like amnesty, which would likely delay the bill's passage, will be left for a later date.
When reached for comment about amnesty, the Prime Minister's Office directed Herb to the cabinet ministers he's placed in charge of legalization.
"Once Bill C-45 is enacted," a spokesperson for Goodale told Herb, "we will examine how to make things fairer for Canadians who have been previously convicted for minor possession offenses," adding that, "Pardons are the final step in the reintegration process."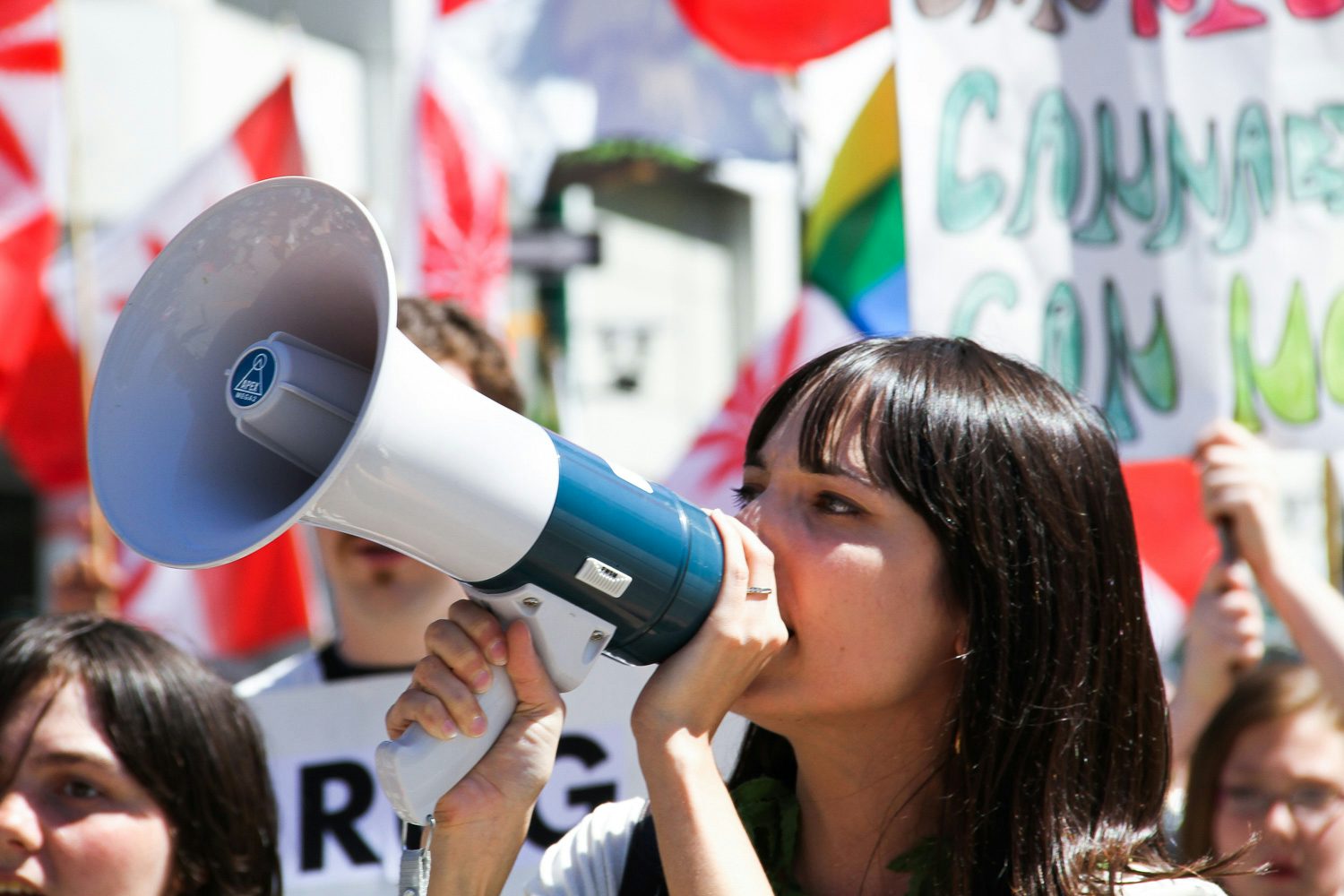 Under current regulations, Goodale's office points out that individuals convicted of simple possession of marijuana—up to 30 grams—are able to apply to the Parole Board for a record suspension. Yet that application for amnesty can only be submitted five years after an individual has been convicted and with arrests and dispensary raids continuing, thousands of Canadians could be affected by cannabis charges years after it's been legalized. According to Statistics Canada, 55,000 cannabis-related arrests were made in 2016—the year in which Trudeau announced his plan to legalize.
Then there are the longtime members of the cannabis community which have been fighting for legalization but will be left out of the market because of their criminal records.
"We're here today talking about a future of legal cannabis in Canada because of the groundwork that has been laid by people like the Emerys," says Enenajor, referring to prominent cannabis activists Jodie and Marc Emery, who faced charges in 2017 when their dispensary chain Cannabis Culture was raided in Toronto.
"Legalization as a term is now very Orwellian," says Jodie Emery, "it doesn't mean what we thought it meant."
When the Liberal Party voted to add legalization of cannabis to their platform in 2012, amnesty was a part of that policy, Emery points out. Even as Trudeau campaigned to become Prime Minister, his message was one of correcting a failed policy. Now that legalization is set to be implemented, however, the focus has shifted to limiting access and increasing law enforcement.
Last fall, the federal government announced that it will set aside $274 million in funding to enforce new marijuana laws, while provinces have promised millions more to their local police. In Ontario, for example, the provincial government has stated that the proceeds of its monopoly on legal cannabis sales will be used, in part, to fund law enforcement. This is all unfolding as former law enforcement officials who were once responsible for shutting down dispensaries enter the industry.
"It demonstrates that some people are allowed to profit from the industry while the pioneers are excluded," says Emery. "All the people who oversaw this marginalization through enforcement, they're now cashing in and making money so it's even more grotesque for the victims of prohibition."