When the Liberal Party of Canada meets in Halifax this weekend for its 2018 National Convention its members will consider a range of policies to add to its new platform. One of those policy proposals, introduced to party members on 420, is an attempt to Address the Opioid Crisis through a Public Health Approach – a policy which on its face does not sound controversial. But a crucial part of that health approach is the decriminalization of all drugs.
It is a platform issue being pushed by the National Caucus, meaning it has broader support among the party and since the Liberals, under Prime Minister Justin Trudeau, are the party that will legalize recreational marijuana nationwide before the end of the year, adding decriminalization of all illicit substances to the platform only seems fitting.
Nearly 3,000 Canadians lost their lives in 2016 due to the opioid crisis and that trend has only gotten worse with an estimated 4,000 deaths last year, more than motor vehicle accidents and homicides combined.
Faced with this crisis, an increasing number of policymakers believe that it's time to change a national drug policy which puts law enforcement before healthcare and punishes those who are addicted rather than providing them with the resources they need.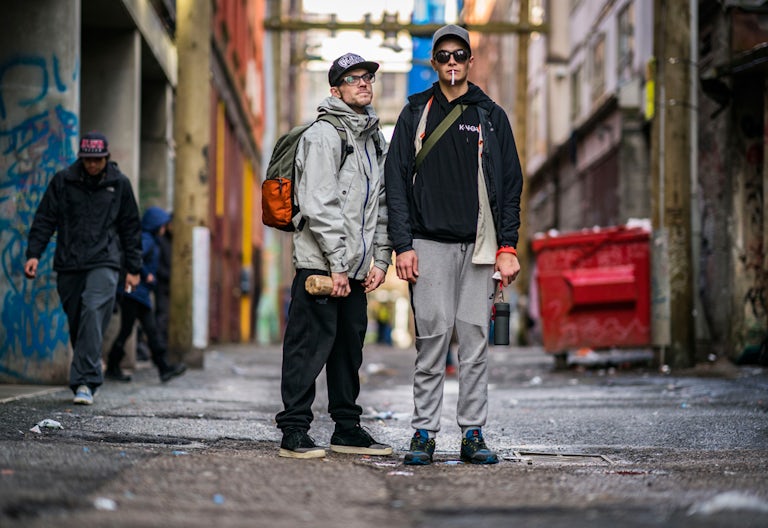 One of its most vocal supporters of the proposal is Toronto Liberal MP Nate Erskine-Smith. He notes that the government has included over $200 million in the most recent budget to expand treatment and availability of anti-overdose medications like naloxone, but insists that, "we need to do more."
"I expect our members to lead the country by following the evidence," says Erskine-Smith.
That evidence, cited specifically in the proposal which will go to a vote before the party this weekend, is the case of Portugal.
In 2001, Portugal decriminalized the possession of small amounts of all illicit drugs. They also significantly expanded the treatment options available to those who suffer from substance addiction. Instead of jail time, those who are charged with possession in Portugal may face a small fine or are brought before a "dissuasion commission" of health experts, social workers and healthcare professionals who refer the individual to voluntary treatment options.
This alternative policy has yielded some major results which have caught the attention of lawmakers around the world. Since its implementation, the number of those who enter addiction treatment programs has increased, arrests for low-level drug crimes have fallen by 60 percent, overall use has been on a steady decline and overdose deaths have fallen to 5.8 per million, compared to the European average of 20.3 per million according to data from the European Monitoring Center for Drugs and Drug Addiction.
It's results like these which have won over the support of organizations like The Canadian Mental Health Association (CMHA). In a report published this week, they officially endorsed decriminalization saying, "CMHA strongly supports a public health approach to tackling the opioid crisis that is based in harm reduction and treatment, and highlights the need to destigmatize problematic substance use by placing it within the realm of health care."
Also pushing the Liberals to accept this new policy are Ruth Dreifuss, the chair of the Global Commission on Drug Policy, and Richard Elliott, executive director of the Canadian HIV/AIDS Legal Network, who published an op-ed in the Globe and Mail this week in support of an alternative approach to drug policy.
"[I]t is precisely because these substances, whether legal or illegal, can sometimes cause harm that we need to abandon approaches that have demonstrably compounded, rather than reduced, those harms," they write.
Still, if the policy gains the support of the Liberals, it will have to face the potential opposition of Conservative Party members in parliament.
If the recent debate to legalize marijuana nationally is any indication of how a decriminalization push might go, the Liberals will be fighting an uphill battle. But Erskine-Smith believes that opposition is more of a stubborn legacy of the Conservative party as a whole than a matter of individual members of parliament.
"If you talk to Conservatives one-on-one there are many people who will agree on the evidence," he says, "but unfortunately, as a party, they have historically fought the evidence on this issue."
For Erskine and supporters, this is not a sweeping change. In fact, provinces like British Columbia have been experimenting with safe injection sites, which provide clean needles and overdose prevention services.
In a unanimous decision made in 2011, the Canadian Supreme Court even endorsed the work that had been done at one safe injection site that faced a challenge for allegedly violating the country's drug laws.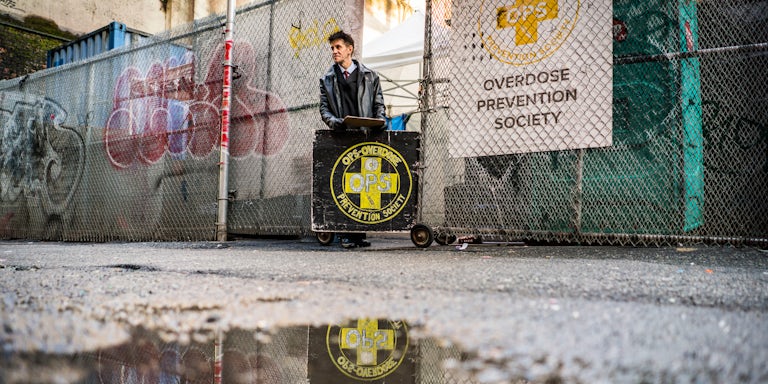 "During its eight years of operation, Insite has been proven to save lives with no discernible negative impact on the public safety and health objectives of Canada," the Court's ruled, "The effect of denying the services of Insite to the population it serves and the correlative increase in the risk of death and disease to injection drug users is grossly disproportionate to any benefit that Canada might derive from presenting a uniform stance on the possession of narcotics."
For now, the onus is on Liberal Party members to accept this approach as their official policy, but going forward, Erskine-Smith hopes that the evidence available will make decriminalization an issue which crosses party lines.
"I do hope that Canadians of all political stripes are willing to look at the evidence, keep an open mind and be willing to support a policy that will save lives," He says, "because Canadians of all political stripes have lost loved ones in this crisis."