Last night, Canada took one step closer to becoming the second country on Earth to legalize recreational cannabis for adult use, after a Senate vote that passed Bill C-45 (the Cannabis Act), with 56 yes's to 30 no's, and one abstention. The Cannabis Act will now be sent back to the House of Commons, where the Liberals have a majority, to look over the more than 40 amendments added to the bill by the Senate.
When Will Recreational Cannabis Become Legal In Canada?
If the House chooses to accept these amendments, the legislation could become law by the end of the week. More likely, however, the Cannabis Act will receive Royal Assent late next week at the very earliest. Regardless, the first legal cannabis sales in the country are expected to begin as early as this summer.
What Amendments Were Made To The "Cannabis Act" Bill C-45?
As yesterday's Senate session unfolded, certain concerns about the Cannabis Act and its potential amendments were repeatedly pushed into the spotlight.
For example, the current bill will permit Canadians to grow a maximum of four cannabis plants per household, and carry up to 30 grams of dried cannabis flower for personal use. However, one of the most contentious amendments added by the Senate would also allow provinces and territories to form their own policies on home cultivation, including a potential prohibition on home cultivation altogether. This has especially been a fear for cannabis proponents living in Quebec and Manitoba, where the provincial governments have long planned to implement bans on home growing.
Other controversial amendments added by the Senate include one that would have the Cannabis Act lay out a limit in the potency of cannabis products that could be sold in Canada. This means, for example, that cannabis products would be limited to a maximum percentage of THC in order to be sold legally.
Another significant amendment would remove the criminal penalties for youth that share cannabis with a minor, so long as they are no more than two years older than that minor. Similarly, it would not be an offense for parents or guardians to share cannabis with their child within their home, so long as they are at least 16 years of age. This has been likened to a parent who gives their teenaged child a glass of wine at home, despite them being under the legal drinking age.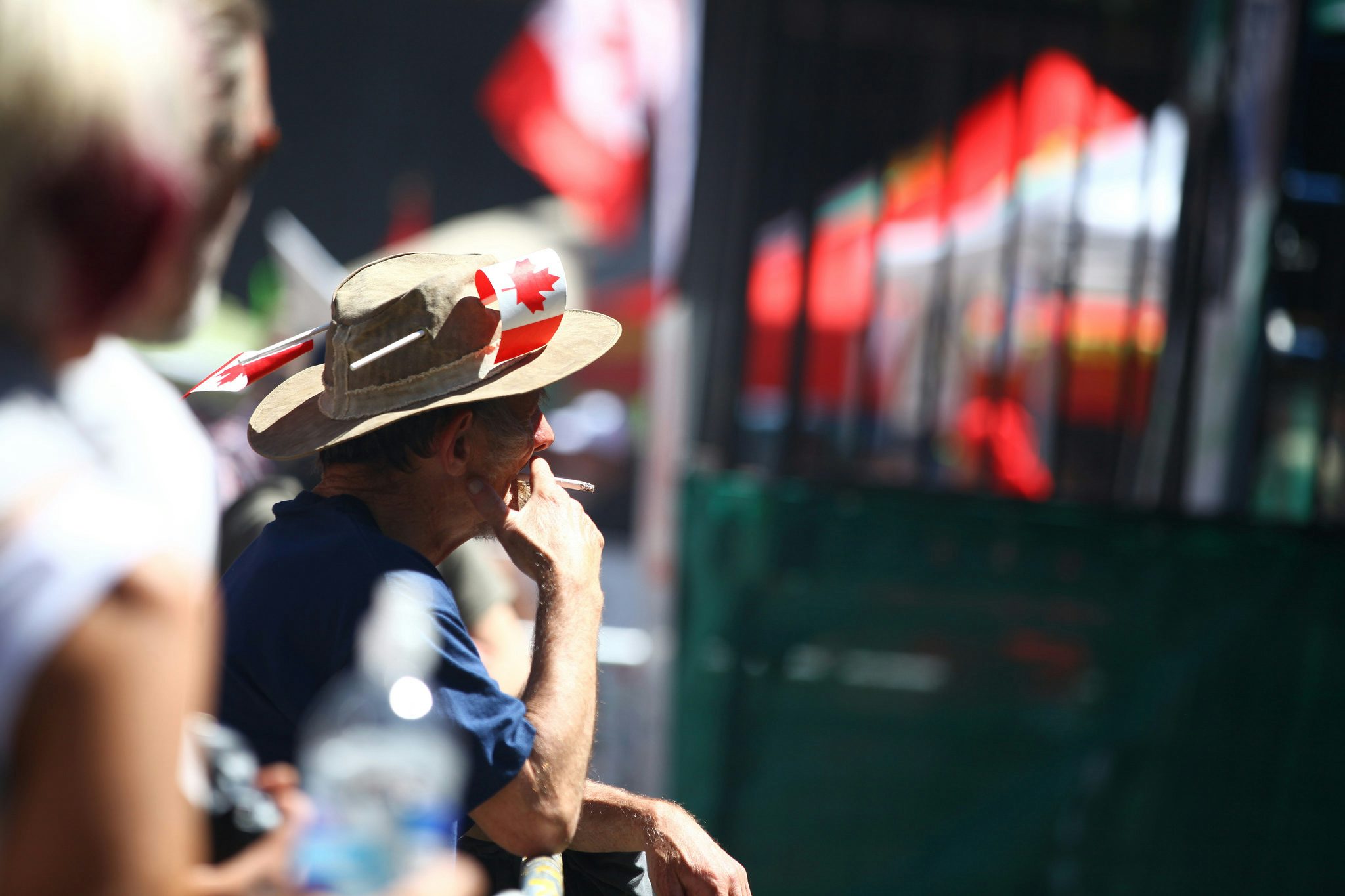 How Will Legalization Effect Canadians At The American Border?
A major issue discussed in yesterday's Senate debate, which has yet to be meaningfully addressed by the Cannabis Act or federal government, is the potential for Canadians to face more scrutiny at the United States border.
If asked by a US border official if they have used cannabis in the past, Canadians will be faced by a Sophie's Choice. Canadians can choose to remain silent as you're not obligated to answer the question. But that could result in a denied entry, and a "lookout" being placed on your file, requiring border officials to automatically administer a secondary search every time you cross the border. On the other hand, if Canadians admit to having used cannabis in the past, that can result in a lifetime ban from the US. If Canadians are caught lying at the border, that would also result in a lifetime ban.
While Public Safety Minister Ralph Goodale claims that there's no reason for US border officials to start acting any differently once cannabis is officially legal in Canada, the Cannabis Act has done little to address this concern.
Canada's legal cannabis legislation also fails to address a concern that many advocates consider paramount, which is clearing Canadians' criminal records of minor cannabis charges that were accrued before the Cannabis Act became law (assuming it does).  
Despite all of these continuing concerns and the amendments that must now be considered by the House before the legislation can be given Royal Assent, cannabis proponents everywhere celebrated the Senate's passing of the Cannabis Act.
The ratification of Canada's legal recreational cannabis legislation won't only be a big step for the country itself, but also a landmark achievement for the global movement to legalize and de-stigmatize cannabis. While Uruguay was the first country to legalize cannabis for adult use in 2013, the country's small population, economy, and slow implementation of cannabis sales have made it a smaller point of interest for global cannabis businesses and proponents.
Why Is Cannabis Legalization In Canada So Important To The Legalization Movement At Large?
By contrast, Canada will now become the first G20 and G7 nation to have legalized recreational cannabis, and many are eager to see how the new law unfolds, and what effects it will have on the country's economy and social well-being. Everyone has a different reason to pay attention to Canada as it unrolls the Cannabis Act.
Some, like researchers, will be able to gain valuable insights into the social and health impacts of legalizing recreational cannabis on a national scale. Investors and businesspeople everywhere will have an eye to the potential opportunities that will arise from the largest nationally legalized market for one of the fastest growing industries in the world. World leaders will surely keep track of the legal cannabis industry's impact on Canada's economy, the criminal justice system, and healthcare.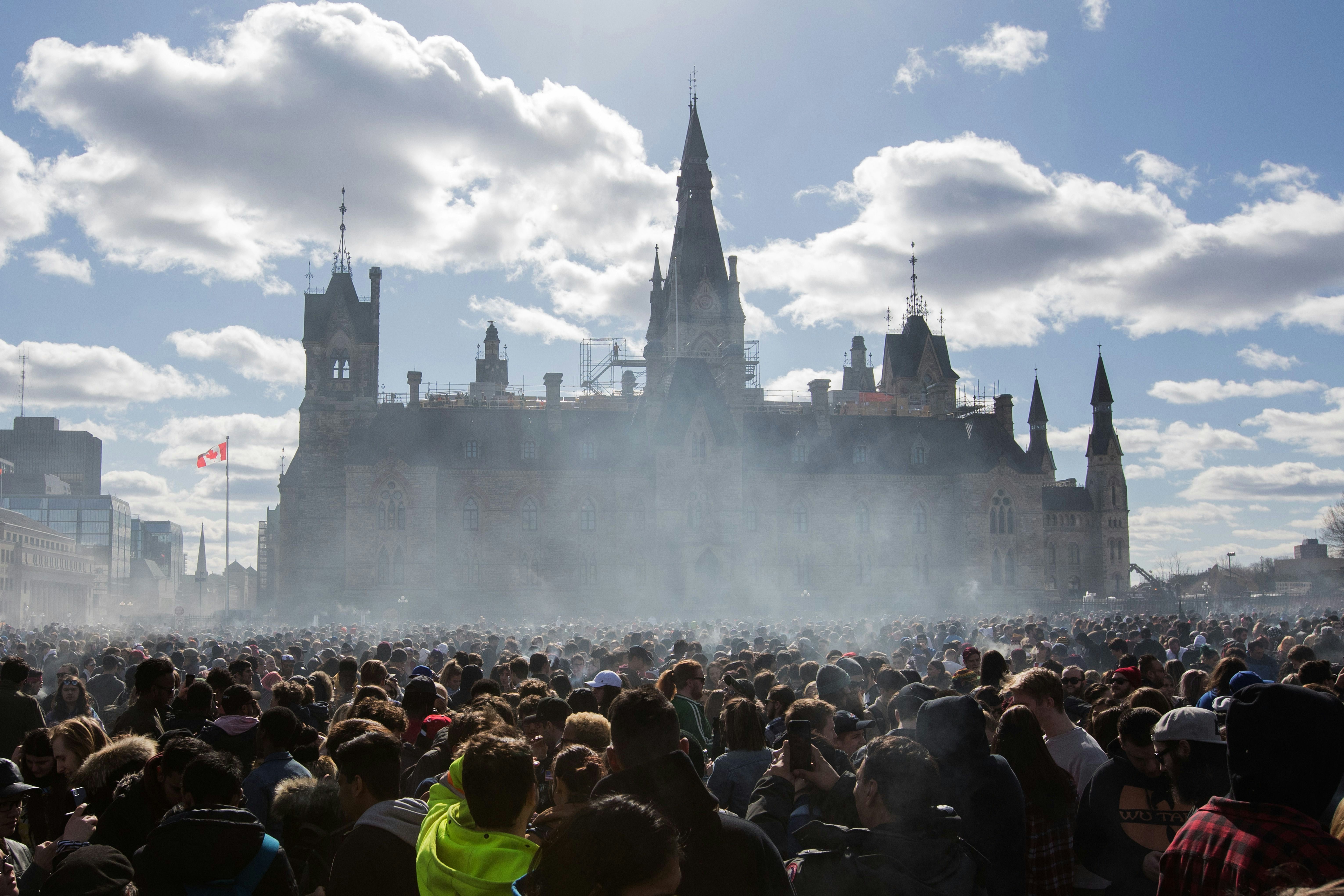 In Canada, each province will be responsible for introducing their own cannabis regulations. This will offer observers further insight into potential regulatory schemes for future recreational cannabis industries across the world, should other countries choose to follow suit.
How Will Cannabis Legalization Effect Canada's Economy?
While it's still difficult to predict the exact amount of money that the cannabis industry will add to Canada's GDP, some reports estimate that recreational cannabis—including ancillary businesses like cannabis apps—could add more than $22 billion annually to the country's economy.
The Cannabis Act will make 18 the absolute minimum age to purchase recreational cannabis, although each province and territory will have the opportunity to raise the minimum age as they see fit.
The question of how to police driving under the influence of cannabis has also been particularly contentious. The companion bill to the Cannabis Act, Bill C-46, which lays out how the country will regulate high-driving, is still under consideration by the Senate.
As far as how cannabis will be taxed, that information is not included in the Cannabis Act. Rather, the federal government outlined its legal cannabis tax scheme in February when it released the 2018 budget. 
Right now, the government plans to place an excise tax on marijuana, a type of tax that is commonly applied to non-essential goods like alcohol. However, this excise tax won't be applied to all cannabis products. Cannabis products that contain low levels of THC, which are designed for medical or therapeutic purposes as opposed to recreation, will mostly remain untaxed. Prescription cannabis medications will also avoid taxation.
During yesterday's session in the Senate, even proponents of the Cannabis Act admitted that this legislation is not only new to Canada, but unique to the world at large, and therefore perfecting Canada's legal recreational cannabis program will be a working progress. "The fact is that much of this is uncharted territory, and there will remain a number of unknowns no matter how well we prepare," said Senator Art Eggleton before the Senate. But as Eggleton and other proponents of the Cannabis Act believe, while the legislation may not be perfect, it's still a major step in the right direction.