Considering Leo Bridgewater is currently a military contractor who's had stints in Iraq and Afghanistan, it seems implausible that he'd also be a cannabis policy reformer. As a medical marijuana patient, he has difficulty even maintaining all the security clearances he needs to do his job. And yet, the New Jersey resident has no qualms about admitting to his medical marijuana use for PTSD, because he knows veteran suicide rates—not just from data, but from real life. He's lost friends to suicide and, in 2015, he intervened right before another fellow vet was about to end his life.
"What I'm doing is a much better return on investment than 22 veteran suicides per day," Bridgewater says flatly on the phone from Las Vegas, where he is with a contingent of elected officials. They are touring cannabis distribution and retail facilities, gaining first-hand experiences that will aid them in shaping marijuana policy.
Bridgewater's a member of the Cannabis Cultural Association, a nonprofit working to help underrepresented communities engage in the legal cannabis industry. This involves everything from providing aspiring cannapreneurs with opportunities in new state-legal marijuana markets to fighting for criminal justice reform so people of color are no longer disproportionately criminalized for marijuana.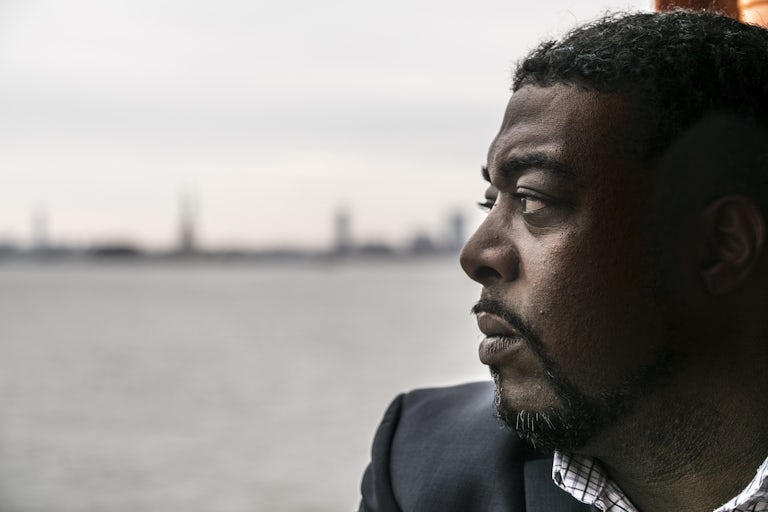 Today (Feb. 14), the Cannabis Cultural Association is teaming up in court with former NFL player Marvin Washington, two children who use cannabis oil for their life-threatening illnesses, and another veteran with PTSD to sue the federal government on the grounds that the prohibition of cannabis is unconstitutional. Among the many arguments the Cannabis Cultural Association, along with the other plaintiffs, are making is that cannabis' classification as a dangerous, Schedule I drug on the Controlled Substances Act (CSA) should be overturned because it was based on prejudice rather than fact.
"The criminalization of Cannabis—a drug that has never killed anyone—arose out of the enactment of legislation underwritten by illegal racial and ethnic animus, and implemented and enforced at the federal level by those who have chosen to disregard its scientific properties and benefits, and have been motivated by hatred and outright bigotry," reads a Complaint filed to the court by the plaintiffs.
The Complaint goes onto detail how the Nixon administration used cannabis' classification on the Controlled Substances Act as a tool for rounding up people of color, Vietnam War protestors, and anyone else considered a threat to the administration. People were wrongly raided, prosecuted and incarcerated based on their marijuana use, the Cannabis Cultural Association says, and this is something that continues to happen today.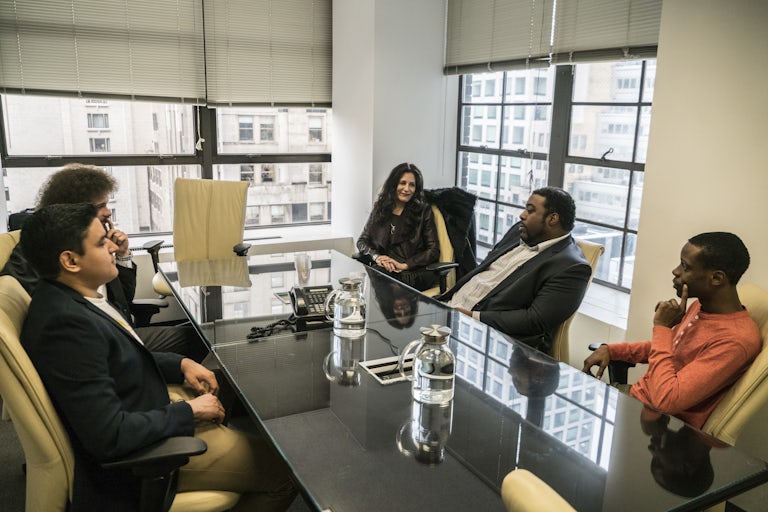 According to the American Civil Liberties Union, between 2001 and 2010, blacks were 3.73 times more likely to be arrested for marijuana than whites. And state legalization doesn't necessarily change this disparity. A recent report from the Drug Policy Alliance found that even though the legalization of cannabis in Colorado led to a decrease in overall possession arrests that blacks are still getting arrested at higher rates than their white counterparts.
The Cannabis Cultural Association is a part of a growing movement to change that. In addition to long-established organizations that fight for criminal justice reform, there are now groups across the country in legal states—and states contemplating legalization—that are working to make sure cannabis laws are written in a way that corrects the wrongs of the drug war. This includes making sure that a certain number of licenses for legal cannabusinesses go to people of color—rather than just the people who have the most capital to invest in a new industry—and setting up a path by which people who have been charged for marijuana crimes that are now legal can have their records cleared. The Cannabis Cultural Association is currently in the process of expanding their expungement clinics.
"What we are doing is literally talking about correcting a very, very major wrong that was done specifically to a particular group of people," Bridgewater said.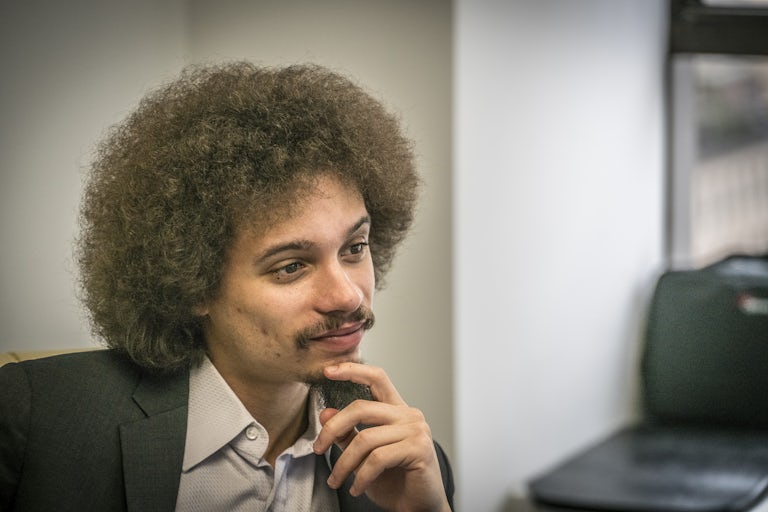 This lawsuit against the federal government—which is also suing the Department of Justice, Attorney General Jeff Sessions, the Drug Enforcement Agency, and the former acting head of the DEA Chuck Rosenberg—is about tackling this issue from another angle: the courts.
A federal judge is scheduled to hear the plaintiffs' oral argument today (Feb. 14) at a courthouse in Manhattan. Naturally, the federal government is seeking to have the lawsuit dismissed, all but claiming it is frivolous and has no merit. While there have been dozens of court cases trying to end cannabis prohibition, the Cannabis Cultural Association sees victory as a real possibility.
Attorneys unrelated to the case—even those that are pro-cannabis—are less optimistic, but it may be the only chance of seeing real progress on the federal cannabis front while President Trump is in office. Unlike the hands-off approach of the Obama administration, the Trump administration—particularly Attorney General Jeff Sessions—has shown that it doesn't plan to make weed legal at the federal level. In fact, it plans to pursue tougher enforcement.
"The state of New Jersey locks up on average about 25,000 people annually for possession of cannabis, and over half of those people look like me," Bridgewater, who is African American, said. "We can also say that whatever one's inhibitions may be about legalizing the plant, we have confirmation that the Nixon Administration used this to target Black people and hippies specifically."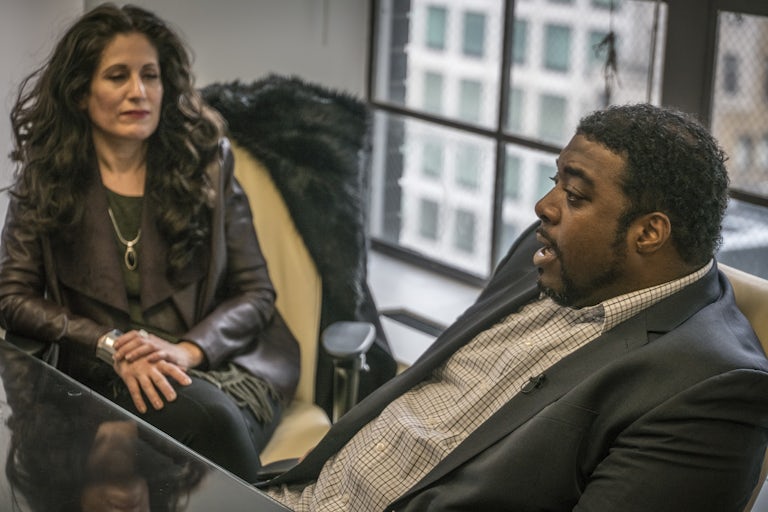 The government's lawyers have responded by pointing out that "administrative remedies" can be used instead of the lawsuit. These would include "DEA rescheduling petitions, which generally take nearly ten years to be decided, before they are invariably denied," according to the Cannabis Cultural Association. The federal lawsuit is a means to a decisive end, albeit one that will take considerable time and resources.
"No matter who wins, the lower court decision will be appealed by the loser to the Second Circuit Court Appeals, and then, if the Court decides to use its discretion to hear it, to the Supreme Court. So there's a lot of litigation to come no matter the outcome here," said Cannabis Cultural Association co-founder Nelson Guerrero in a statement to Herb.
In the lawsuit, the plaintiffs' legal team presents a plethora of information that describes how the U.S. government has purposefully used marijuana to criminalize people of color going back as far as the Marijuana Use Act of 1937. They even discuss the Founding Fathers' use of hemp prior to every part of the cannabis plant being banned alongside drugs like heroin and LSD. The lawsuit's motive, thus, is not just to overturn cannabis prohibition but to correct cultural conditioning about drug use on the last frontier—at the federal level—which is perhaps where it matters most.