"There is one argument and one argument alone for having a gun," According to Australian comedian Jim Jeffries, "this is the argument: 'fuck off, I like guns.'" It's hard to disagree with that kind of logic, and I tend to agree, but when it comes to people who also enjoy marijuana there is no argument the government will accept to allow you to own a gun.
The law that bars cannabis consumers from their Second Amendment right is known as the Gun Control Act of 1968. It prohibits a number of individuals from owning a firearm and that includes anyone, "who is an unlawful user of or addicted to marihuana or any depressant or stimulant drug," according to federal law. Cannabis is right up there with anyone who is, "a mental defective," or a fugitive from justice.
As a result, in November of 2017, Honolulu Police in Hawaii sent out a letter ordering is ordering all legal cannabis consumers to surrender their guns "voluntarily".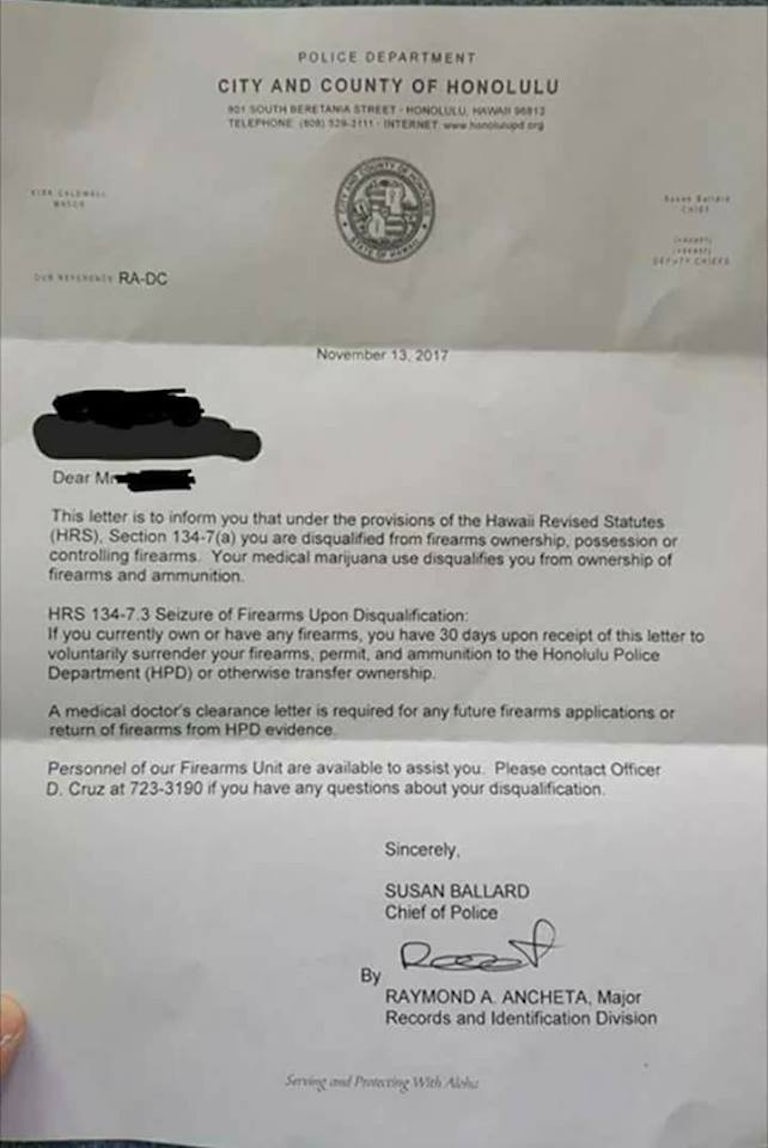 "Your medical marijuana use disqualifies you from ownership of firearms and ammunition," the letter from police chief Susan Ballard read. It went on to demand the surrender or transfer licenses and gave residents 30 days to do so. The order came just months after the first dispensary for medical marijuana opened in the state last summer.
Similar issues have come up for medical marijuana patients in states like Pennsylvania and Ohio which are among a vast majority of states in the US which allow their citizens to carry firearms openly in public.
On a larger scale, the 9th U.S. Circuit Court of Appeals, which covers all of the western states which have legalized, found in 2016 that the ban on sales medical marijuana patients does not violate Second Amendment rights.
For people who consider themselves both cannabis and gun enthusiasts, the double standard is just another setback they've grown used to. It's also a glaring double standard in some jurisdictions when compared to legal substances like alcohol.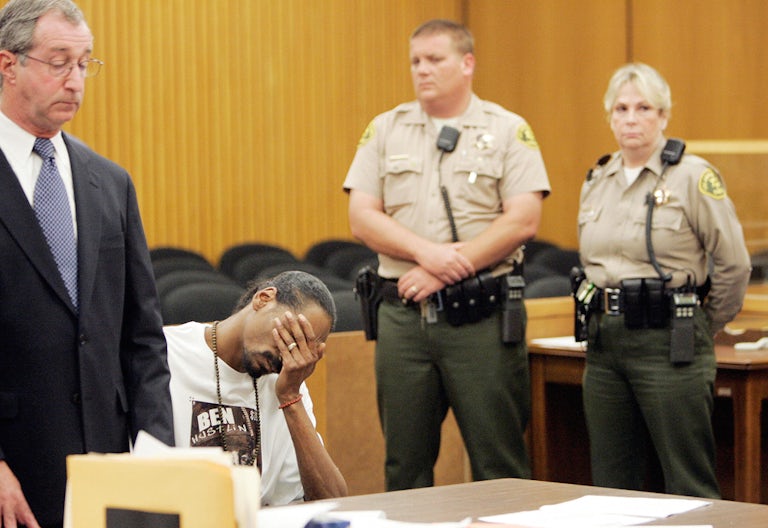 For example, in Georgia, Arizona, Virginia, and Tennessee it's entirely legal to walk into a bar with a loaded gun. Though it should be noted that Tennessee recently passed legislation which makes it illegal to drink at the bar where you brought your gun.
But it's worth noting that the restrictions are easy to bypass the restrictions in states that don't require background checks. It's not like a Walmart employee is going to force you to pee in a cup before you buy a gun, they simply ask you whether you've smoked or not on an ATF form. That form asks a series of disqualifying questions and among them is:
"Are you an unlawful user of, or addicted to, marijuana or any depressant, stimulant, narcotic drug, or any other controlled substance?"
To which you could simply answer no. However, if you are ever convicted of a crime and found to be a firearms owner and cannabis consumer there could be some serious court and jail time in your future.
Unless of course, you live in a state that has yet to close what's known as the gun show loophole. This is usually seen as a workaround to the federal regulations since private sellers like the kind you meet at gun shows are not required to screen their customers.
Most states which have legalized recreational cannabis have also blocked this gun show loophole. They include Colorado, California, Oregon, Washington, Nevada and the District of Columbia. In addition to these legal cannabis states, Delaware, Connecticut, Pennsylvania, Maryland, New York and Rhode Island have also passed similar laws to close the loophole.
On the opposite end of that spectrum, eight states have passed declarations that federal gun regulations of any kind do not apply within their borders. Those include Alaska, Arizona, Idaho, Montana, South Dakota, Tennessee, Utah, and Wyoming.