Welcome back to a new week of cannabis and politics! Last week I updated you on Arizona's Prop 205, took you behind the scenes of Washington's research battle, and taught you a thing or two about Sen. Harry Reid's new awakening. This week, we'll be looking into the conflict between landlords and their medical cannabis using tenants, selling guns to cannabis users, and decriminalizing cannabis in the state of Pennsylvania.
Not so fast, Mr. Landlord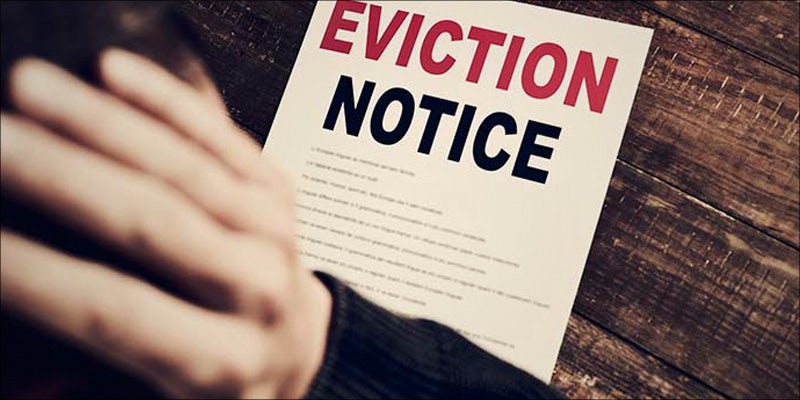 In 2011, California lawmakers got together to write up AB 2300, a bill that would rightfully allow landlords in California to prohibit their tenants from smoking cigarettes and other tobacco products on their properties.
Now, five years later, California Assemblyman Jim Wood has taken it upon himself to amend AB 2300, giving landlords the right to prohibit tenants from smoking medical cannabis.
The California Apartment Association, which sponsors Wood's bill, argues that landlords need to be given the right to decide whether or not to prohibit cannabis users on their properties. Their reasoning? "It can create tension among tenants."
However, those who opposed the bill claim that AB 2300 would infringe on patients' rights under Prop 215, which has been in effect since medical cannabis became legal in 1996.
Still, amongst all the hoopla, Wood wasn't able to work out an agreement with the committee on how to tend to medical patients' needs of relying on medical cannabis.
With that being said, Senator and Senate Judiciary Committee chairwoman Hannah-Beth Jackson thought that the bill would limit patients from using medical cannabis and decided to shut the Assemblyman down. Nice work.
Patients and the right to bear arms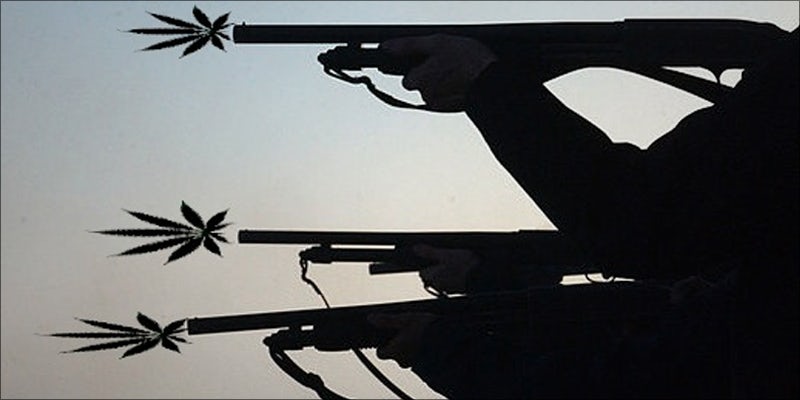 It's no secret that the right to bear arms (no, not the furry kinds) has been a major debate this year in the United States. As Americans, we've sort of come to the conclusion that just about anyone could get his or her hands on a gun if they so pleased, but apparently, that's not always the case.
In 2011, Rowan Wilson of Nevada filed a lawsuit when she was denied a gun purchase due to the fact that she had a medical cannabis card. The store refused to sell her anything, claiming that it's against federal law to sell firearms to illegal drug users. She must have seemed so threatening…
On Wednesday, the 9th U.S. Circuit Court of Appeals ruled that prohibiting the sale of guns to medical cannabis card holders does not violate the Second Amendment. In other words, if you have a medical card and you want to buy a gun, gun stores have the right to turn you away.
Senior District Judge Jed Rakoff believes that guns should not be in the hands of medical card holders. Rakoff said that the use of such drugs "raises the risk of irrational or unpredictable behavior with which gun use should not be associated."
Uhhhh, what? I'm pretty sure cannabis users are not the ones you need to be looking out for when it comes to gun violence, just sayin'…
Deputy Director of the National Organization for the Reform of Marijuana Laws Paul Armentano shutdown the assumption that cardholders are more prone to violence.
Responsible adults who use cannabis in a manner that is compliant with the laws of their states ought to receive the same legal rights and protections as other citizens.
In the meantime, advocates for gun control have been working around the clock to put an end to a major crisis fueled mostly by criminals and disturbed individuals, NOT cannabis users.
Seriously? Get it together, America.
The path to decriminalization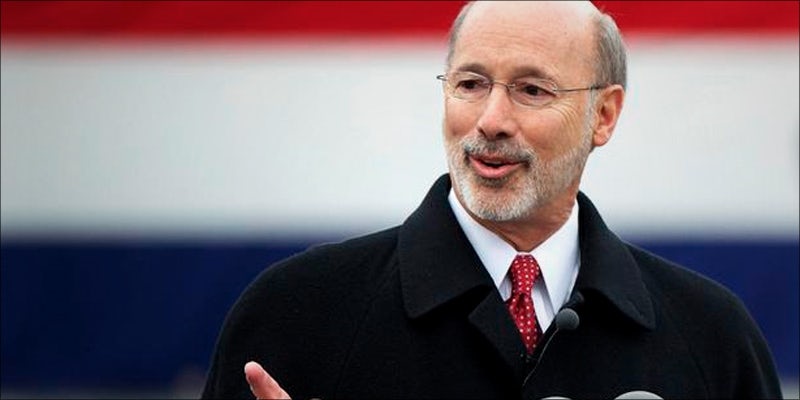 As of now, 20 states and Washington, D.C. have made the effort to slow down the amount of drug arrests by decriminalizing cannabis, and things seem to be going pretty well for them.
On Monday, Pennsylvania Gov. Tom Wolf spoke out, arguing that his state needs to decriminalize small amounts of cannabis possession because too many people are going to jail for minor possessions of cannabis.
I think we need to do that in a more systematic fashion. There are too many people who are going to prison because of the use of very modest amounts or carry modest amounts of marijuana, and that is clogging up our prisons, it's destroying families and it's hurting our economy, so I think decriminalization is the first step. – Wolf
Currently, the maximum penalty for minor possession in the state is thirty days in jail. While drug dealers and massive operations are one thing, Pennsylvania prosecutors are working to make sure most drug possession cases are dropped.
Hmm… Perhaps Pennsylvania will become lucky number 22? We'll have to wait and see…
So, now you know the deal. If you're a medical user and home renter in California, given there's no smoke in your air, you are totally in the clear. If you have a medical card, you may have a hard time purchasing firearms, but hey, guns are stupid anyway. And if you live in Pennsylvania- congrats! You are one step closer to ending prohibition.
Stay tuned for next week!
Have you heard anything new in the world of cannabis and politics lately? Share with us on Facebook, Twitter, or in the comments below.