Hey hey, (political) party people. Since there wasn't a This Week in Cannabis & Politics update last week, I'm going to assume you had even more time to catch up on the most recent one…. But if not, don't you worry, 'cause it's a whole new week and the political scene is bumpin' right now. It's been a pretty eventful week in the world of cannabis and politics, but to keep it short, I'll only be focusing on Missouri's fight to legalize medical cannabis, U.S. Attorney General Loretta Lynch's thoughts on the "gateway theory," and a recent breakthrough by Republican Senator Lindsey Graham.
Missouri's medical moves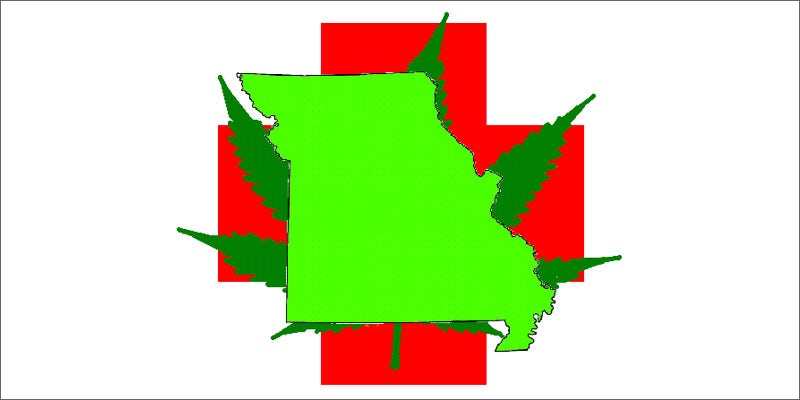 While the rest of us sit around and wait for legalization to hit our home states, there are people in other states that are still waiting to be given access to medical cannabis. In Missouri, residents with illnesses that could potentially benefit from cannabis have been struggling to get the state on board with a medical cannabis program.
The measure, proposed by the nonprofit New Approach Missouri, would allow doctors to treat and provide medical cannabis to patients with certain conditions, such as cancer, epilepsy, Alzheimer's and post-traumatic stress disorder.
When the measure was originally brought to election authorities for approval, authorities claimed that 10,700 of the required 32,337 signatures needed were deemed invalid, which then left the campaign short of about 2,000 signatures.
However, this didn't come as much of a surprise since a previous plan brought to the Missouri House, a plan that would have allowed terminally ill patients to use medical cannabis for pain relief, was also rejected…. Jerks.
While referring to polls that showed a good amount of support by several Missourians, Lee Winters, president of New Approach Missouri, argued that prosecutors were wrong to try and keep the bill from being approved.
Whatever the "mix up" with the lost signatures may be, this whole mess must be resolved by September 27 in order for the proposal to grab a spot in this November's election. If all goes as planned, and if all goes well at the polls, Missouri could become the 24th state to legalize medical cannabis.
Live in Missouri? Don't forget to vote!
U.S. Attorney General chimes in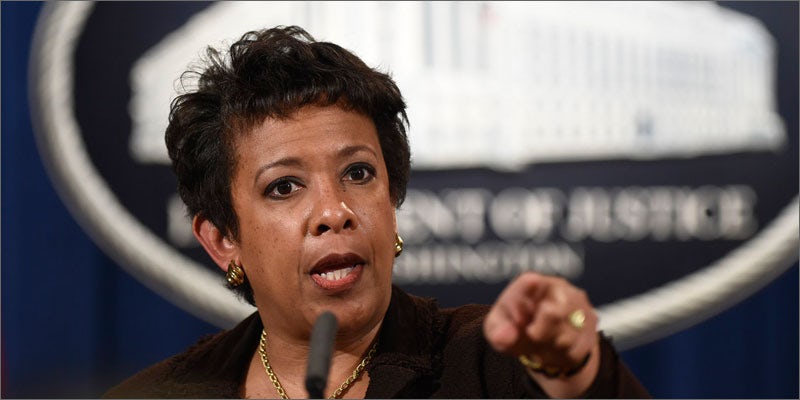 For years, parents have been telling their kids to stay away from pot 'cause it's the ultimate gateway drug, and if you smoke it you'll become addicted, and that's that. But after years of hearing that same old story, many people have come to the conclusion that the so-called "gateway theory" is, well, bullshit.
One person, in particular, who has come around to acknowledge the truth of the matter is none other than U.S. Attorney General Loretta Lynch. This is a pretty big deal since no previous sitting attorney general has ever accepted the fact that cannabis doesn't necessarily lead to harder drugs.
The topic of discussion was brought up during a town hall meeting in Richmond, Kentucky, where Lynch discussed the risks of opioid abuse among a group of high school teens. During her talk, a student shifted the conversation a bit by asking Lynch what her thoughts on recreational cannabis use were and whether it would lead to opioid abuse.
Lynch gave a pretty hefty, yet logical, response to the student's question.
There's a lot of discussion about marijuana these days. Some states are making it legal, people are looking into medical uses for it, and I understand that it still is as common as almost anything.

When we talk about heroin addiction, we usually, as we have mentioned, are talking about individuals that started out with a prescription drug problem, and then because they need more and more, they turn to heroin. It isn't so much that marijuana is the step right before using prescription drugs or opioids," She then added, "It's not as though we are seeing that marijuana is a specific gateway.
In fact, Lynch's comment is right in line with the National Institute on Drug Abuse, which found that most cannabis users don't move on to use harder drugs.
While we've known that the often-told-tale about cannabis being a gateway drug is complete nonsense, it's about time someone with such high stature gave a well informed public response to such a pressing issue in today's society. You go, girl.
Turning over a new leaf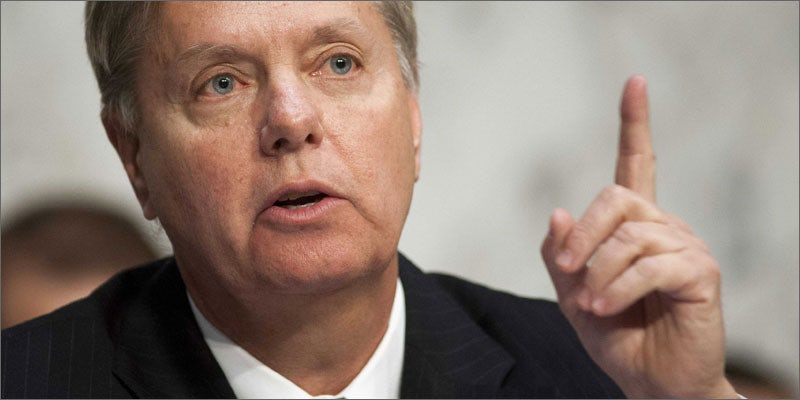 For those of you who are familiar with U.S. Senator Lindsey Graham, you'd know that if the conversation isn't about God, the Second Amendment, or Ronald Reagan, the man just isn't interested in what you have to say.
Recently, however, Graham, one of the many wilting faces of the GOP,  made a surprising effort to help three of his colleagues pass a bill that would surely open the door to more discussions on cannabis. No way. Could it be?
The CARERS Act, for the Compassionate Access, Research Expansion and Respect States Act of 2015, if passed, would be a major turning point for the cannabis industry.
If passed, the bill would reclassify cannabis, allow banks to do business with cannabis businesses, prevent the government from getting involved in states' medical cannabis programs, remove non-psychoactive cannabis extracts (such as CBD) from the definition of cannabis, give veterans access to medical cannabis, and keep the government from interfering with medical research.
But Graham isn't only helping his fellow senators out by providing his John Hancock, he's actually using his magic senate powers to keep the bill moving forward.
This past July, Graham chaired the first-ever Judiciary subcommittee hearing on medical cannabis, focusing on the pros and cons of reclassifying cannabis and how the DEA considers it to be as dangerous as heroin.
Graham, who lost his mother to cancer at a young age, told POLITICO Magazine about his, dare I say it, liberal views.
I am open-minded to the idea that the plant may have medical attributes that could help people.…I'm convinced that we should, as a nation, research the medical applications of the marijuana plant….It could be life-changing. I just want to do it in a scientific way…and the current system doesn't allow for the research that we need.
Yet, in addition to his request to conduct more research, he is a true believer of the incredible results it can provide.
I have several people that I personally know who have children who have some epilepsy and other diseases and the parents seem to think this helps. And…what stuns me is how little we know and how much more we could know.

Some of these [diseases], like epilepsy, the families tell us that it has changed the child's life. That's why I want more research. Is that anecdotal, or is it real? To me, that's very exciting.
Yes, Senator Graham, it IS very exciting. Welcome to the club, man. We're glad to have you with us.
Well, that's it for this week. Share your political thoughts with us on Facebook, Twitter, or in the comments below. We'd love to hear from you.