Another week, another news story, another win for the cannabis industry. Last week, we discussed how banks are dealing with an emerging cannabis industry, the number of Americans that (admittedly) smoke weed, and the big bad wolves that are trying to put an end to Prop 64 in California. This week, we're going to look at some more important newsworthy coverage such as an official Debbie Downer update, Arizona's standstill, and what's been going on for the past three years in Maryland.
Debbie changes her mind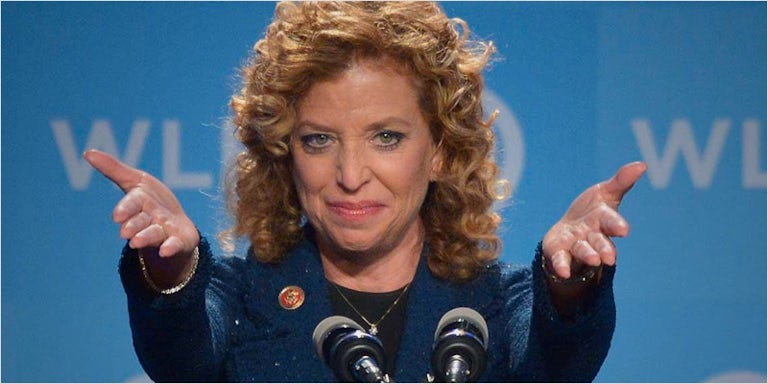 Remember a couple of weeks ago when I talked about Rep. Debbie Wasserman Shultz and her strong opposition toward cannabis legalization? Well, it's a brand new week and apparently something has led Debbie to change her position on the hot topic. Gee, I wonder what it could be.
If you happened to read my political update two weeks ago (of course you did), then you remember how much of a Debbie Downer Debbie Wasserman Shultz truly is, and if you didn't read it, here you go. You're welcome.
Anyway, we know that Debbie Wasserman Shultz, former head of the Democratic National Convention, is no friend to the cannabis industry. She's basically said that she's against anything and all things cannabis related, no matter how much it would help the sick and elderly in her home state of Florida.
Now, in the midst of her campaign to keep her seat as Florida's 23rd Congressional district Representative, Deb is finding that opposing legalization could potentially make or break her political career.
In a debate on Sunday with opponent, Tim Canova, Wasserman Shultz touched upon the issue, stating,
I'm glad to see that the supporters and the sponsors of that amendment have tightened it up a little bit to address some of the concerns about prior loopholes. We want to make sure that people truly need it have the ability to get access. I support the use of evidence-based medical marijuana.
So NOW all of the sudden you're down for legalizing medical cannabis because the "concerns" you might have had were evaluated? I think I'm going to call bullshit on that one.
There's no doubt that her spontaneous change in thinking has to do with her run against Canova, who I should mention is a major supporter of legalization and has even called for broader drug policy reforms in the state. Even Canova said in a statement that Debbie's shifting of views is due to "feeling the heat on this issue from our campaign." Duh.
Either way, Debbie Wasserman Shultz is just another example of a stubborn politician who fears the path toward legalization is inevitable, because well, it is. So wether she likes it or not, if she wants to keep her pretty little face on the news screen, she better suck it up and educate herself on the many benefits of cannabis.
Somebody send her some reading material, perhaps?
Hitting a wall in Arizona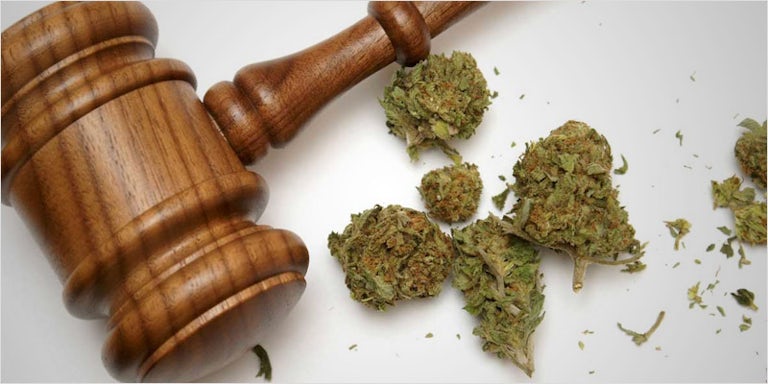 Arizona, along with five other states, is buckling down for some big changes come this November. Arizona's legalization measure, Prop 205, will legalize recreational cannabis for adults 21+ if passed, and things have looked promising… until now.
During a hearing in Maricopa County Superior Court, the day after the measure was certified for the November ballots, Brett Johnson, lawyer for the initiative's leading opponent, Arizonans for Responsible Drug Policy (ARDP), reported that the 100-word description of Prop 205 was "fraudulent and misleading."
Johnson argued that, if passed:
Workplaces might have a harder time staying drug-free
 DUIs for cannabis users won't be addressed easily
Taxes will cover more than just cannabis sales
Radio talk show host and chairman of ARDP, Seth Leibsohn agreed by saying,
I think every single sentence, every single provision of the 100 words has a fault in it.
Roy Herrera, a lawyer representing the Campaign to Regulate Marijuana Like Alcohol, said there is no way the 100-word summary is misleading, confusing, or fraudulent in any way.
It is really up to the voters to decide whether the statute is too overreaching for them or too confusing for them.
Not only is it up to the voters to decide for themselves, but it's these very same voters who signed the petitions to get Prop 205 on the ballot in the first place. I don't think there should be a problem.
However, since an appeal is likely, it's said that even though the judge is scheduled to make a decision next week on whether to block the initiative or throw it out, the appeal would most likely be dragged out, making it harder to meet the September 1 deadline for printing ballots for the November election. Not cool, not cool.
Until then, we will just have to wait and see.
Doing medical cannabis the right way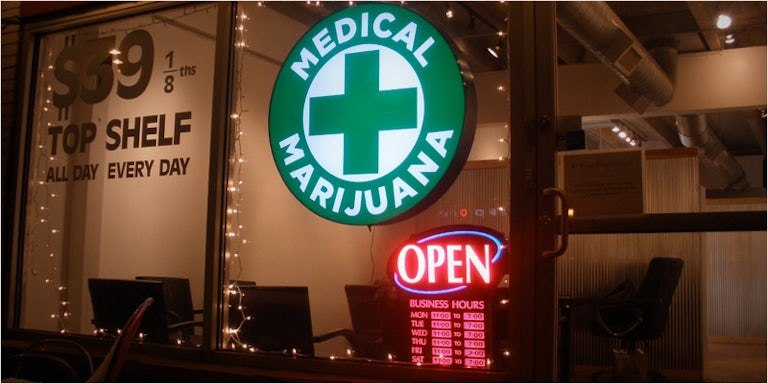 Good news! After three years of being legalized for medical use, thirty businesses now have the approval to grow and process medical cannabis in Maryland!
Now, let me mention that these newly approved businesses are not your ordinary cannabis investors. In fact, several of them have major political ties along with high-ranking law enforcement officials, including the head of the state police union.
What also separates Maryland from its fellow 24 medically legalized states is that it's restrictions are a bit more lax. In other words, the state has few restrictions on who can buy cannabis and limits how many businesses can participate.
Another perk is that a handful of these businesses were not only granted approval to grow cannabis but were also given the go ahead to process it as well. Sweet.
As of now, regulators have yet to approve dispensary licenses, where patients could get medical cannabis, and are considering more than 800 applications for as many as 94 licenses, limited at two per state Senate district. However, patients will probably have to wait until summer 2017 to purchase cannabis in a dispensary.
So there ya have it. Debbie Wasserman Shultz is finally starting to come around, Arizona has found itself at a rock and a hard place, and Maryland is officially making moves to have a bigger say in the medical cannabis industry. Dreams do come true.
Have you heard of anything popping up in the world of cannabis and politics lately? Let us know on social media or in the comments below.