From limes to carrots and watermelon, there are many ways that smugglers are attempting to get weed across borders. But U.S. Customs and Border Protection have discovered yet another clever way that's being used in attempts to get weed into the United States.
Light my firewood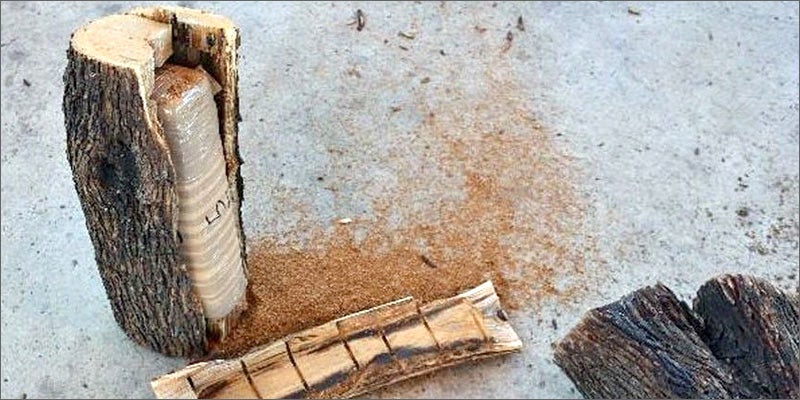 Even though it didn't succeed, you have to give credit to the would-be smugglers, which used hollowed out pieces of firewood in an attempt to get weed into Arizona.
It wasn't a small operation, either, as more than 100 pounds of marijuana was seized from a load of firewood at the Port of Sasabe, just over 70 miles southwest of Tucson back in February.
The Customs and Border Protection officers found the drugs hidden inside a shipment of mesquite firewood, but only after a narcotics-detection canine showed interest in the truck, the official statement said.
From there, the officers loaded the firewood off the truck and split the logs in half, which is where the weed was discovered, resulting in the seizure worth over $50K.
Creative counterfeit
Recently, there seems to have been a surge of smugglers bringing cannabis into the country in more creative ways, most of them involving fruit and vegetables. Well, cannabis is a plant, so you can see the logic…
1. Limes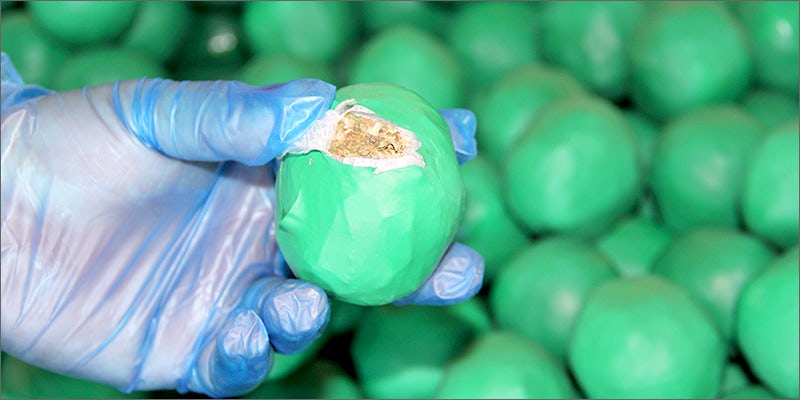 Smugglers were caught with 4000 lbs of cannabis hidden in fake key limes. The shipment was coming into the southern US border from Mexico on a tractor trailer on January 30th and was valued at nearly $800,000 USD.
2. Watermelon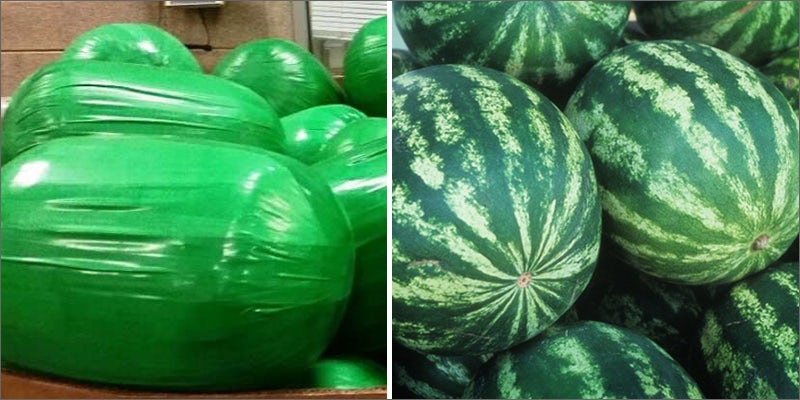 In January, Border Patrol agents in Pharr, Texas seized 3,000 pounds worth of cannabis packaged to look like fresh watermelons. To put another way, that's a total value of over $600,000.
3. Coconuts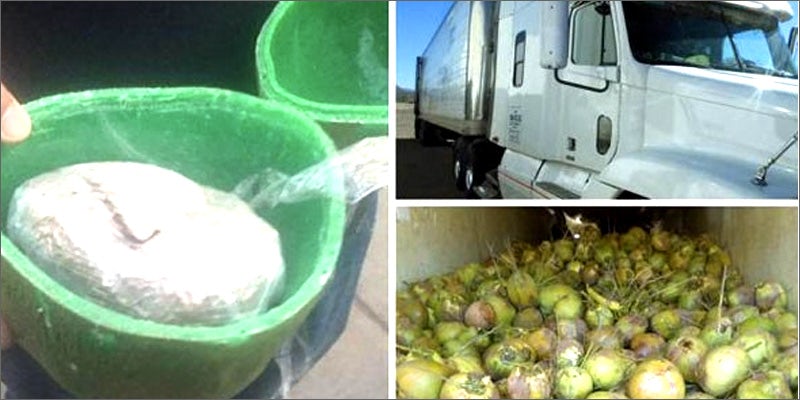 Members of the Criminal Investigation Agency stopped the truck on federal highway No. 2 near the U.S. border to inspect its contents. The trailer contained 999 plastic coconuts with 1,998 packets of marijuana hidden inside. Total weight of the drug was given as 500 kilograms.