A strange thing happened on the way through the Legislature to a CBD legalization bill in Indiana. House Bill 1214, which had begun life as CBD legislation, became a bill to relax gun laws.
Using a procedure called "strip and replace," Indiana legislators on Monday replaced the language of HB 1214, which would have regulated the sale of low-THC hemp extracts rich in cannabidiol (CBD). The new language instead is devoted to loosening handgun regulations.
Back in late January, the Indiana House, in a rare moment of unanimity, voted 93-90 to pass HB 1214. It would have legalized CBD oil for thousands of residents who need it to control pain, seizures, Alzheimer's, and other medical problems. The bill got lots of support in the Indiana Senate, as well, passing by a 3-to-1 margin.
At that point in the legislative process, what usually would have happened is that the bill would have been sent to a joint conference committee. Lawmakers would have conferred to work out differences between the House and Senate versions of the CBD bill, then send it to Gov. Eric Holcomb's desk.
That's not what happened. Now, according to HB 1214's author, Rep. Bill Friend (R-Macy) told Bob Seagall at WTHR, "It doesn't have anything to do with CBD oil. Nothing. Not anymore."
The bill, which Rep. Friend had carefully gotten through multiple committee hearings and floor votes in both the House and Senate, had been gutted and used as a "vehicle" to loosen entirely unrelated handgun restrictions.
However, the Senate version of the CBD bill is still alive.
HB 1214 may now be the equivalent of a zombie bill in the Statehouse, but its companion bill in the Senate, SB 52, is still alive. SB 52 is still an actual CBD bill, in other words. And if Senate and House lawmakers stick to their word, they'll complete their work on it this week and get it to Gov. Holcomb.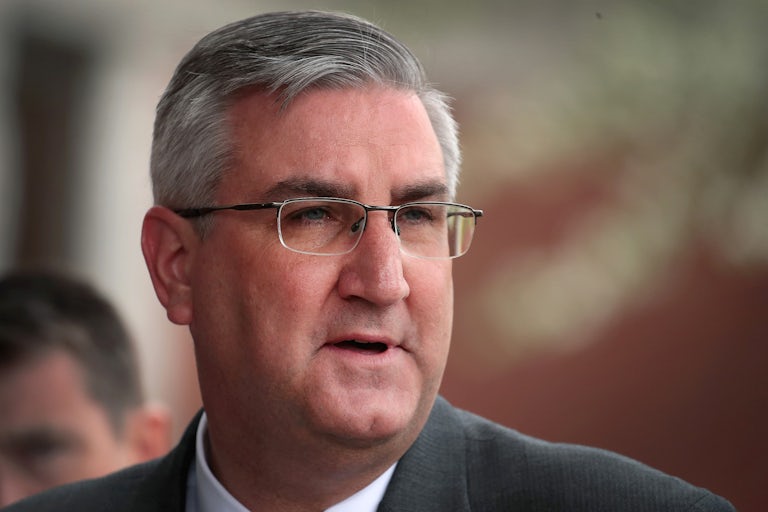 SB 52 would legalize the sale, possession, and manufacturing of CBD oil. To qualify, the oil must contain less than 0.3 percent THC and be correctly labeled. The "manufacturing" part was later stripped out of the bill in a conference committee last week after concerns about which agency would regulate the manufacturing of CBD oil.
Lawmakers say HB 1214 unexpectedly became a "vehicle bill" because they needed only one piece of legislation to legalize CBD oil. Since that's going to happen with SB 52, that left HB 1214, which had already passed both chambers of the legislature, as a bill with "nothing to do." That's why its language was stripped and replaced with gun legislation.
The gun legislation language was taken from HB 1424. That bill would have allowed Indiana residents to get a state gun permit that is free and lasts a lifetime. Current law requires a fee for a gun permit, and some permits last only four or five years. HB 1424 had passed the full House and then the Senate Judiciary Committee. It never made it to the full Senate. The bill had stalled in the Senate Appropriations Committee. Now its language lives again in the hollowed-out HB 1214.