Six years after becoming the first state to legalize recreational marijuana, Colorado might finally allow for statewide cannabis consumption. The state's House of Representatives passed HB 1258 on Tuesday. The bill would allow for dispensaries to open cannabis "tasting rooms" onsite.
The bill has the support of the largest dispensary chains in the state but is opposed by smaller social consumption clubs, which already exist in places like Colorado Springs. The current state law prohibits public consumption, but certain counties and local governments have passed their own regulations anyway that permits it. In Denver, the passage of initiative 300 in 2016 allowed for cannabis clubs within the city, but with several restrictions including no onsite sales.
Last Monday (April 2), Senate Bill 211, a less restrictive bill preferred by those local clubs, was rejected in committee. It would have established state licenses for cannabis clubs with onsite sales and storage. The initial bill, before it was amended in committee, also would have exempted those clubs from the Colorado Clean Indoor Air Act so as to permit smoking.
In comparison, the bill approved by the House on Tuesday allows current dispensary license holders to operate "tasting rooms" onsite. It also limits each dispensary to one room and prohibits smoking. Only the consumption of infused products and concentrates will be permitted.
Colorado Democrat Rep. Jonathan Singer, the main sponsor of the bill, admits it's a "small step forward," but he sees it as a chance, "to get [social consumption] out there and on people's radar so that they see that it's not as scary as it seems."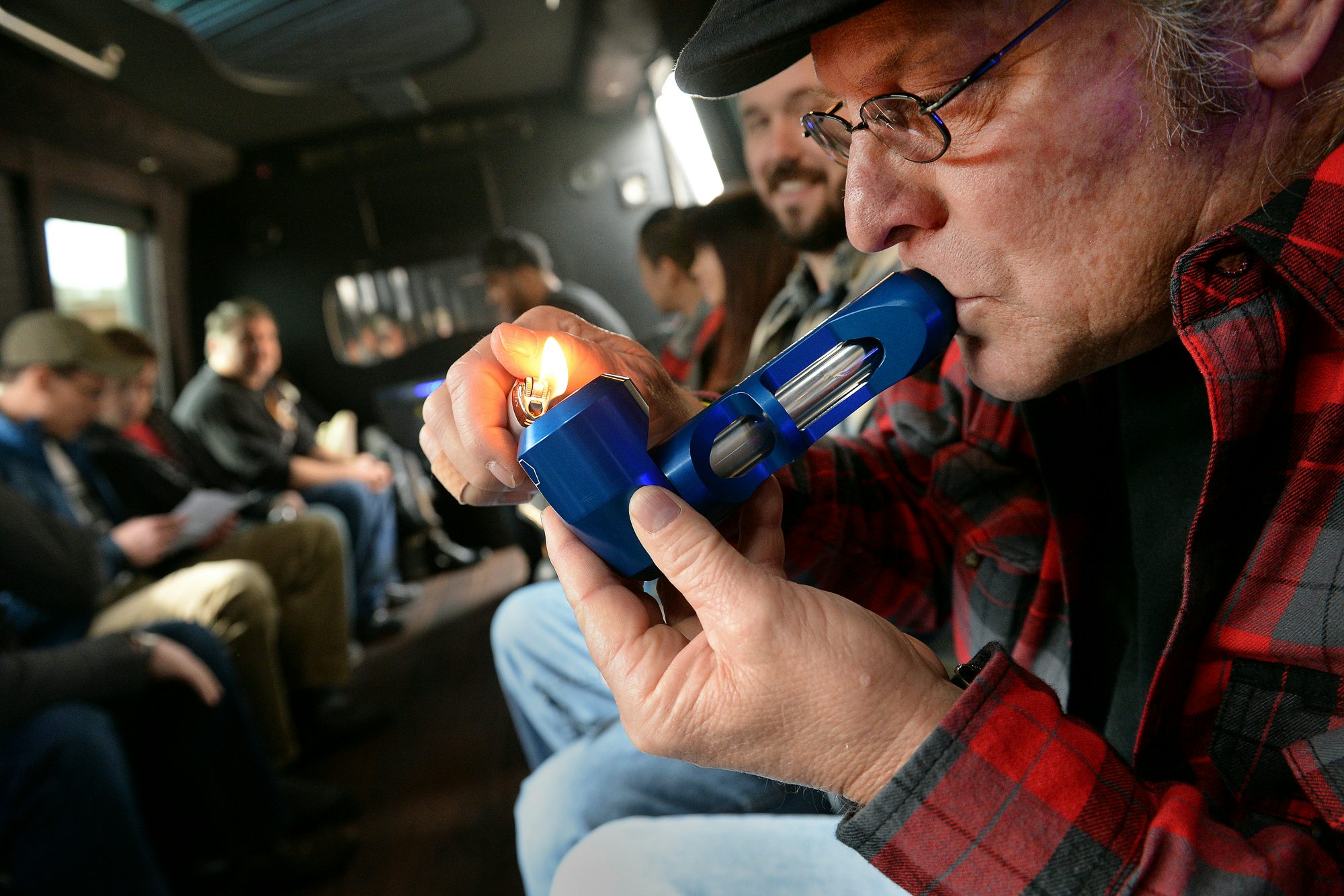 Singer is aware that there are criticisms of the bill from both public safety officials—who believe social consumption is a bad idea in general—and smaller industry players—who don't believe his bill doesn't go far enough. Among enforcement officials, HB 1258 has received criticism for allowing people to purchase up to one gram of concentrates, ten milligrams of edibles and 3.5 grams of flower in a public space. Those critics warn that tasting rooms could result in more DUIs. While on the other side, some believe that it is too restrictive for newcomers to the industry.
"What will happen is that only current dispensary owners will be able to open a social consumption establishment," says Andrew Mieure of Top Shelf Budtending, "Which is essentially like the liquor store also owning the nightclub."
Mieure points to the fact that the bill has been spearheaded by one dispensary chain, in particular, Terrapin Care Station, which has garnered the support of other major players in the industry, including Native Roots, LivWell and the Marijuana Industry Group. The Marijuana Industry Group includes 117 of the total 315 medical and retail marijuana business licenses held in Colorado which Peter Marcus, spokesperson for Terrapin, says indicates that "the industry has coalesced around the bill."
"What we're trying to do with this legislation is take an incremental step toward social use," says Marcus. "Unfortunately, the legislature just doesn't have the appetite right now to take the bigger— better—step which would be to have full-on social use clubs."
Marcus believes that Colorado's Marijuana Enforcement Division will have to support the bill before the governor will agree to sign it. In recent months, Colorado Governor John Hickenlooper has floated the idea that he may veto social consumption as a result of the attention it could draw from the Department of Justice. For their part, MED has remained neutral on HB 1258, while openly opposing other proposals.
Marcus and Singer say they've consulted the industry, law enforcement and regulatory officials in crafting this bill for the tasting rooms, but Mieure still feels like less established marijuana businesses could be left out. He's brought the issue up to Singer, particularly voicing his concern that this bill will help a few established brands to dominate the industry and make it more difficult for others to compete. (The Marijuana Industry Group, which supports the bill, represents a majority of the business licenses in the state, but those licenses are also divided among a disproportionately small number of owners.)
"That's always a possibility," Singer says, but he insists that, "This isn't about shutting down a conversation about where this might go in the next five or ten years."
If HB 1258 passes, it wouldn't stop communities like Denver from continuing with their own model for cannabis clubs. In fact, the bill's language still allows for local municipalities to set their own rules, but Mieure is worried that locally licensed clubs, which currently can't sell onsite, will be at a major disadvantage once dispensaries are permitted to allow consumption.
In the six years Colorado has taken to hammer out its recreational model, the state has seen an explosion of licensed dispensaries. According to MED records, there are more than 500 dispensary license holders state-wide compared to only 147 in 2014.
Jason Warf, Executive Director of the Southern Colorado Cannabis Council, says that much of the cannabis industry is "terribly opposed" to HB 1258 and that the bill is only supported by larger dispensaries which have a leg up on the rest of the industry.
"You have these local companies that made the switch [from medical to recreational] and they're still working on compliance and they have a huge burden financially," says Warf, "then you have the bigger players who have the extra capital and would be the only ones that could feasibly move forward with this."
HB 1258 now goes to the Senate committee stage, where lawmakers will have the opportunity to make changes before it goes to a vote in front of the whole Senate.