A new bill aims to protect employees of the federal government from being fired or otherwise targeted due to cannabis use. This legislation would apply to those who have residency in a state where cannabis has been legalized for adult use.
As Marijuana Moment first reported, Congressman Charlie Crist, the bill's sponsor, has already introduced a similar amendment that would have applied to United States Department of Veterans Affairs employees who use cannabis legally under their state's law. That amendment was ultimately blocked by Republican House members, which suggests that this current, broader bill may meet a similar fate.
Still, the bill is yet another sign of the increasing normalization of cannabis and changing employment standards as they pertain to the drug.
Earlier this year, the Associated Press reported that more and more employers in the United States are changing their internal policies to tolerate cannabis—so long as it's used during off work hours. In March, the country's largest automotive retailer, AutoNation Inc., announced that it would no longer screen job applicants or employees for cannabis use.
This shift is a result of a high volume of job openings and a strong labor market that gives job-seekers more options, and forces employers to be less choosy about who they hire. More and more employees are also testing positive for cannabis use compared to a decade ago, meaning employers with anti-cannabis policies are having an increasingly difficult time retaining non-cannabis using employees.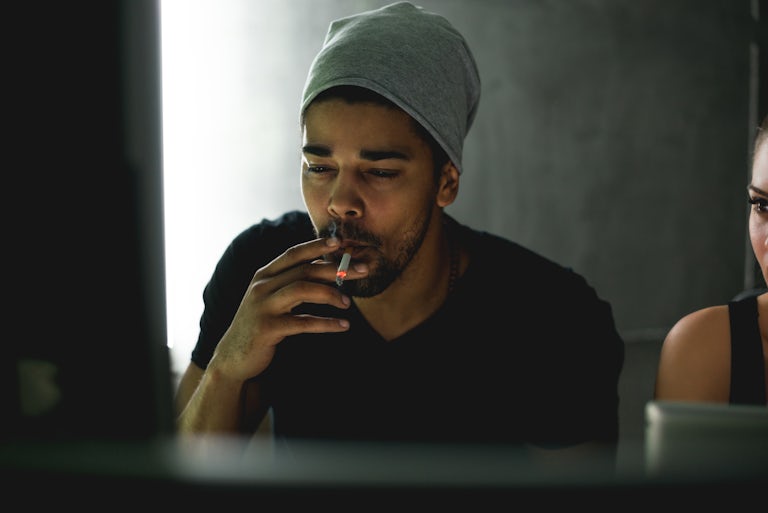 Cannabis, in general, is becoming more widely accepted in the United States every year. Currently, 30 states allow for some form of legal cannabis, while 9 states and the District of Columbia have legalized its recreational consumption by adults. In March, Maine became the first state to protect cannabis use outside the workplace. 
Last year, Yahoo News and Marist University released a poll that found that cannabis use in the United States is nearly as common as cigarette use. A majority of U.S. adults have tried cannabis at some point in their lives, found the poll.
The passing of this recent bill would be a big win for cannabis advocates, as the federal government would set a precedent of non-discrimination against legal cannabis users.
According to Marijuana Moment, the measure would not, however, apply to federal employees who have "top secret clearance or access to a highly sensitive program."
The bipartisan bill is being called the "Fairness in Federal Drug Testing Under State Laws Act," and was introduced by Democratic Congressman Charlie Crist of Florida and Republican Congressman Drew Ferguson of Georgia.