With public opinion shifting in favor of nationwide marijuana legalization, it seems as though there are more legalization bills on offer than ever before: that's because there are. According to an analysis by Marijuana Business Daily, there are a record number of marijuana bills currently making their way through Congress.
In all, lawmakers are considering 41 cannabis-related bills, more than any other session of Congress, with 27 introduced to the House and 14 making their way through the Senate.
The list of bills involves everything from banking reforms to allow cannabis businesses access to financial services to public housing reforms so people can use medical cannabis where they live without fear of eviction. Among the most high-profile sponsors of these bills are Senate Minority Leader Chuck Schumer (D-NY), Sen. Elizabeth Warren (D-MA), Sen. Cory Gardner (R-CO) and Sen. Cory Booker (D-NY).
In April, President Trump promised that he would support a legalization bill which would allow states to choose whether they want to legalize recreational marijuana. That statement of support from the president seemed to embolden lawmakers on the hill to band together and produce a bill that Trump would sign.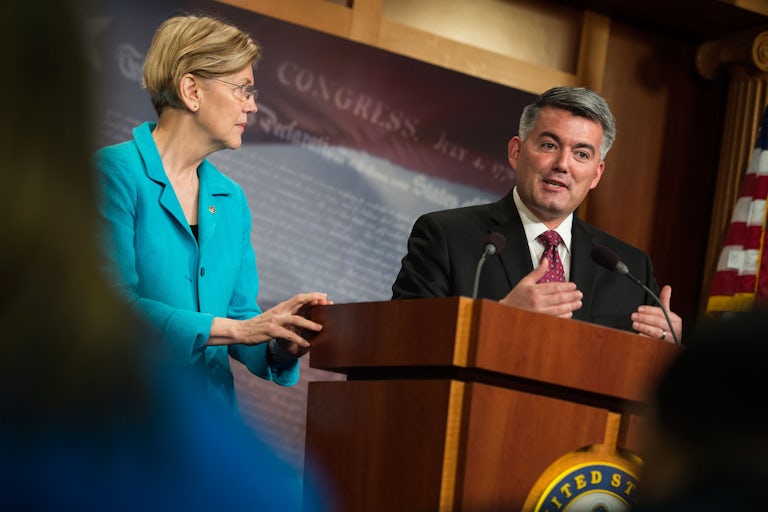 Shortly after the president's announcement, Sens. Gardner and Warren went to work on the STATES Act, legislation which would allow states to legalize without the threat of federal prosecution while also changing federal banking regulations to allow banks to do business with the cannabis industry.
Weeks later, Sen. Schumer announced his support for legalization—on 420 of all days—and sought out the advice of advocacy groups like NORML to craft his Marijuana Freedom and Opportunity Act, which included similar measures as the Warren-Gardner bill, but also featured financial assistance for communities most impacted by the war on drugs.
Though the bills have received some significant support from Democrats on Capitol Hill, they are less likely to make it through an important part of the process: the committee stage.
Before a legalization bill can hit the Senate or House floors for a vote it has to pass through the relevant committees which make amendments to the bill to ensure consistency with existing law.
Sometimes, however, bills can come out of committee looking entirely different than the bill that went in—or they don't make it through committee at all. This can be used as a political move by lawmakers on committees to prevent progress on certain issues.
With several anti-cannabis lawmakers holding high level positions in key committees, like Rep. Pete Sessions (R-TX) as chair of the House Rules Committee, the proposed bills are not likely to make it to a vote unless a Democrat victory in the fall midterms causes a shift in leadership throughout Congress.