If you've been following this year's crazy circus-act-of-an-election, then you've probably heard the candidates make mention of their outpouring support for our nation's veterans. It's important for our nominees to address this issue since it is the responsibility of our government to assist our vets in whichever way they can, whether it's at home or on the front line. But when it comes down to permitting our veterans to access medical cannabis to treat conditions, such as Post Traumatic Stress Disorder (PTSD), it seems as if congress turns a blind eye, and sometimes go even further than that.
Bill? What bill?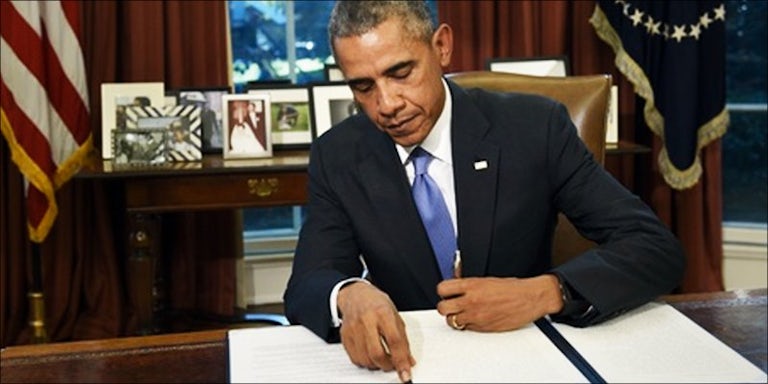 On Wednesday, the House and Senate passed the Veterans Affairs Spending Bill, a spending package to be used for military construction in 2017.
Attached to this bill was the Veterans Equal Access Amendment, an amendment that would begin to allow doctors under the Veterans Administration to recommend medical cannabis to their patients, an amendment that Congress had already passed in May resulting in a 233-189 vote.
Well, on Thursday, when President Barack Obama sat down to sign the Veterans Affairs Spending Bill into law, what he didn't know was that a little piece of the bill was missing.
The Veterans Equal Access Amendment was MIA and the Veterans Affairs Spending Bill was signed into law without the added amendment.
So, what happened here?
A crooked congress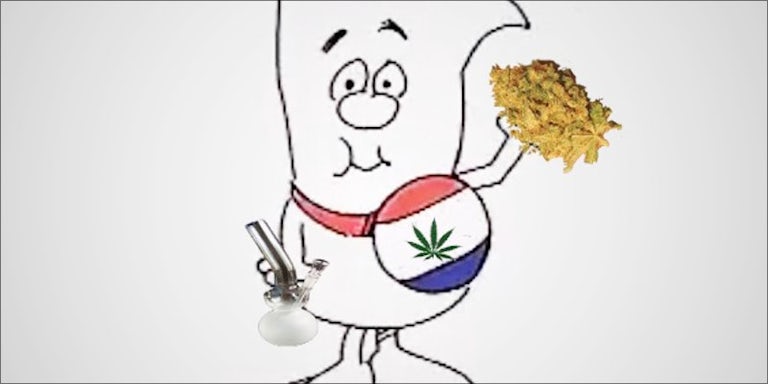 In June, an oh-so-shady bicameral conference committee decided to get rid of the Veterans Equal Access Amendment without the knowledge of the original bill writers.
Now, you're probably thinking, "How are they allowed to do that? How is that fair?" Well, Michael Liszewski, director of government affairs at the pro-medical cannabis advocacy group, Americans for Safe Access, is aware of the issue and shares our frustration.
The whole journey of [the amendment] has really defied mine and just about everyone else's education about how legislation works in Congress.

You're brought up thinking it passes in the House and it passes in the Senate – great! – and then it goes to the president to get signed. But that didn't happen here. It's unfortunate and we may see this again, which is a shame because about 90% of Americans support medical access to cannabis.
It's true. Liszewski knows his stuff. A national poll taken in June showed that about 9 out of 10 Americans supported medical cannabis. And although it's illegal under federal law, about half of the United States allows cannabis for medical use.
So, what's the problem? Regardless, advocates of the amendment are not backing down anytime soon.
There's no stopping us now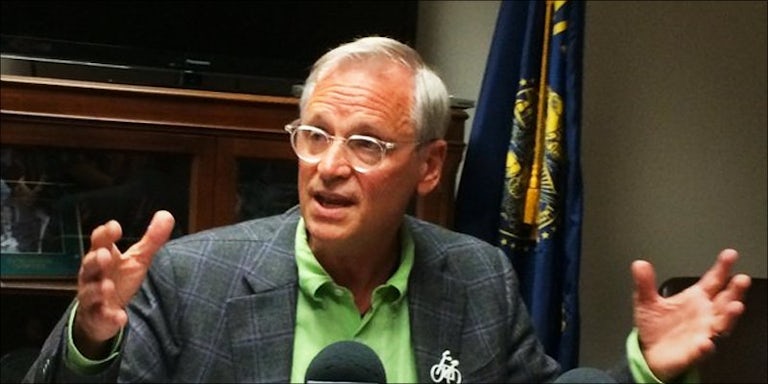 State Rep. Earl Blumenauer (D-Oregon), who led the fight to pass the amendment, stated that he intends to work toward finding other options for the bill so that veterans won't have to wait another year for lawmakers to consider it again.
Blumenauer told U.S. News,
We're watching a national marijuana movement build, especially for medical marijuana.

The public wants it, Congress wants it, and to have that pulled out is to say the least disappointing, particularly when our veterans have been prescribed opioids at higher than the national average. But it's only a matter of time.
Blumenauer, along with other supporters of the bill, is hopeful that as various states go to vote on legalization this November, more voters will have the ability to influence politicians and motivate them to push the amendment forward.
For many of us that believe in the power of democracy, and feel grateful to live in a country that impels us to utilize our rights as free citizens, it's truly unfortunate to have to sit idly by while these corrupt politicians make the rules.
There are men and women out there, fighting every single day for our right to live freely, and it's these very same men and women that are having their rights diminished while attempting to seek access to medical cannabis just so that they can improve their quality of life.
Do you believe all veterans should have access to medical cannabis? Would you ask your state reps to push for a new bill? Let us know on Facebook, Twitter, or in the comments below.