A recent investigation by the Toronto Star has unveiled some very ironic information relating to the dispensary drama that burdens Canada's biggest city. Apparently, Const. Phil Edgar has been an active Ontario police officer for the last 2 decades and is also a Co-owner of the cannabis dispensary Living On. While this doesn't seem like a big deal, the raids that have happened in Toronto over the summer were specifically targeting dispensary owners and employees. Can you see the double standard?
Meanwhile in Toronto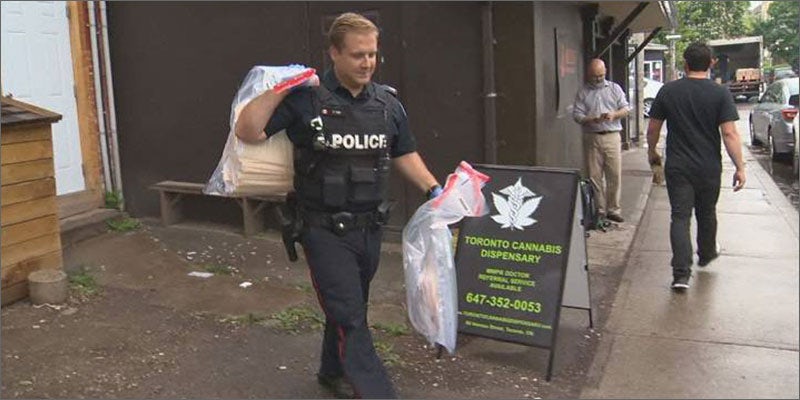 When a police officer ventures into a start up business on the side, normally we'd be all for it. But entering the medical cannabis business while your "Brothers in Blue" are arresting and charging citizens for doing the same thing is borderline psychotic.
Although Edgar has since stepped back from the dispensary brand after being in a promotional position, the whole situation reeks of abuse of power. Edgar has made some statements to the Star about his involvement and they don't sound too different from what other dispensary owners have been saying after they are put in handcuffs.
From my view everything Living On was doing was ethical and legal. If we're helping people, and it's all ethical and legal, then I have no problem with it" – Const. Phil Edgar
Time to choose sides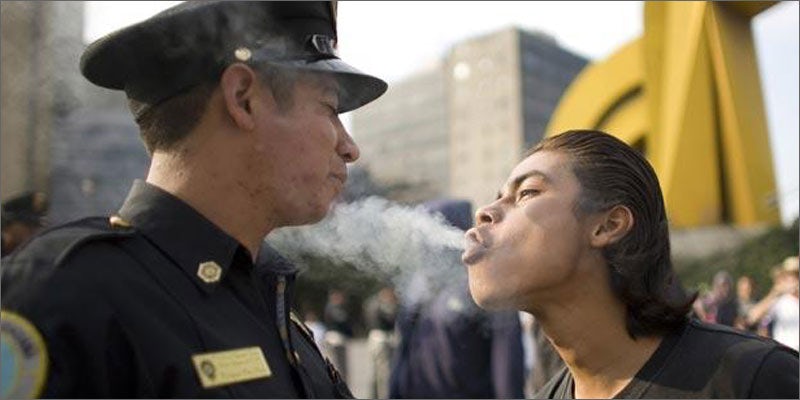 Edgar hasn't chosen if he will continue to co-own a dispensary or retire as a policeman, and his indecision is quite comical. Sell medical cannabis and make a good salary, or continue arresting people for smoking or selling the same substance that he's been selling.
I have to do some serious soul searching to decide: do I stay in the policing industry or do I want to branch out into businesses like this?
His police department has bragged that over the duration of Edgar's 22-year career, he has confiscated over half a million dollars worth of weed. Sounds like the kind of guy you'd like to be giving your MMJ money to, right?
Technically, dispensaries in Toronto are still entirely illegal. And if Edgar is involved in an illegal business while in the police force, he would be violating the Police Services Act. So let's hope that justice can prevail in a strange case like this.
Can you believe the double standard that is happening in Ontario? Share your opinion with us on Facebook, Twitter, or in the comments below!