On August 3rd, 2010, then-President Barack Obama signed Public Law 111-220, or the Fair Sentencing Act, into law. It was in response to a ghost of the past, the Anti-Drug Abuse Act of 1986, signed by Ronald Reagan, which reduced the amount of crack required to be charged for the minimum sentence to only 5 grams.
However, due to an oversight in the Fair Sentencing Act, penalties already doled out were not changed retroactively. This means if you were sentenced for the possession of crack on August 4th, 2010, you have an entirely different penalty than if were sentenced on August 2nd. According to The Sentencing Project, as a result, there are thousands of people currently incarcerated who would now be free if they had merely been sentenced a couple days later. 
There have been unsuccessful efforts by legislators to fix this oversight. And earlier this month, it was once again challenged in court by an incarcerated man named Eugene Downs. As The Washington Post reports, Downs, a man who received a mandatory minimum sentence of 10 years on August 2nd, 2010, would now be free if he had been sentenced the next day instead, when Obama signed the Fair Sentencing Act and made the mandatory minimum for his crime five years.
Downs' case went all the way to the Federal Court of Appeals, who deliberated Downs would have to continue serving his outdated sentence.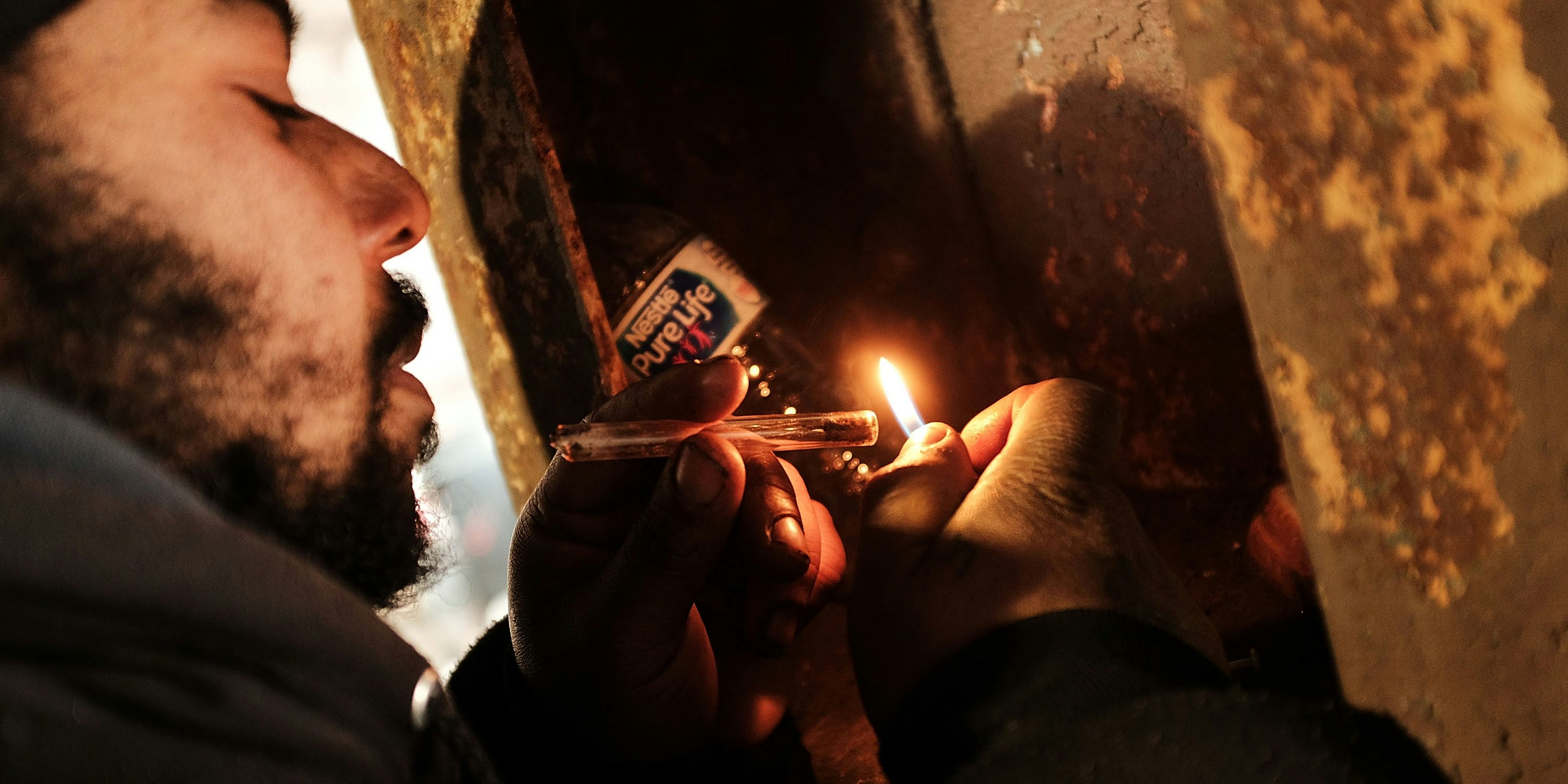 Delivered at the height of the War on Drugs, critics were angry at Reagan's 1986 law over its rather obvious class and racial biases. Compared to crack's 5 grams, a minimum sentence for cocaine—a drug more often affiliated with partying and affluence— still required 500 grams.
Obama's Fair Sentencing Law didn't actually equal this out completely, only increasing the crack maximum to an ounce (28 grams). The difference between 5 and 28 grams may not seem revolutionary (even the ACLU was underwhelmed), but that seemingly narrow amount could actually amount to thousands of unfairly imprisoned individuals.
It is easy to imagine how momentum behind the efforts to change the Fair Sentencing Law could intertwine with cannabis legalization. Many North Americans are serving time for weed-related charges too while their states legalize medical and recreational cannabis. California is working towards erasing the criminal records of cannabis-related crimes, but the same cannot be said of other states. And with Jeff Sessions in charge of the Department of Justice, and a radioactively partisan state of affairs, it's unlikely these due measures will come to pass on a federal level.