Cynthia Nixon's campaign to become the Democratic Party's candidate for Governor of New York burst out of relative obscurity and into national headlines last week when she voiced her support for cannabis legalization on the Wendy Williams Show. "I'm absolutely for the legalization of marijuana," the former Sex and the City star said in a short response, which took on a viral life of its own as her inbox was reportedly flooded with questions on the issue.
Now, it seems that Nixon's full embrace of the Marijuana Midterm has given her a steady rise in donors and endorsements. It's also, according to the New York Times, begun to close the gap between current New York governor Andrew Cuomo and Nixon in the polls.
Nixon will face off against Cuomo on September 13th, when New York Democrats decide who will run against Republicans in the midterm elections on November 6th. In a poll conducted by Siena College, Nixon gained 16 points on her Democratic opponent in just one month of campaigning. Her recent jump now leaves Cuomo leading the race 58 to 27 percent. Cuomo's largest support base is coming from New York City and its suburbs while Upstate voters favor Nixon.
Last week, as the pressure began to ramp up on Cuomo on issues of criminal justice and the need to repair New York City's subways, the governor was also confronted by reporters on the issue of cannabis legalization.
"I think we're actually ahead on [legalization]," Cuomo said when asked if he thinks his state is falling behind on the issue. "We announced months ago that we were going to study the legalization issue precisely for that reason. You have Massachusetts, you have New Jersey talking about it."
Those comments raised a few eyebrows among critics who pointed out that many East Coast states have either legalized or are currently considering legalization.
Following the governor's remarks, a fact check by PolitiFact found that Cuomo's claim was simply untrue. Just a short drive away, New Jersey Governor Phil Murphy campaigned on the issue of cannabis legalization and has been actively pushing reluctant lawmakers to put a bill on his desk. Massachusetts' recreational market is slated to open this summer.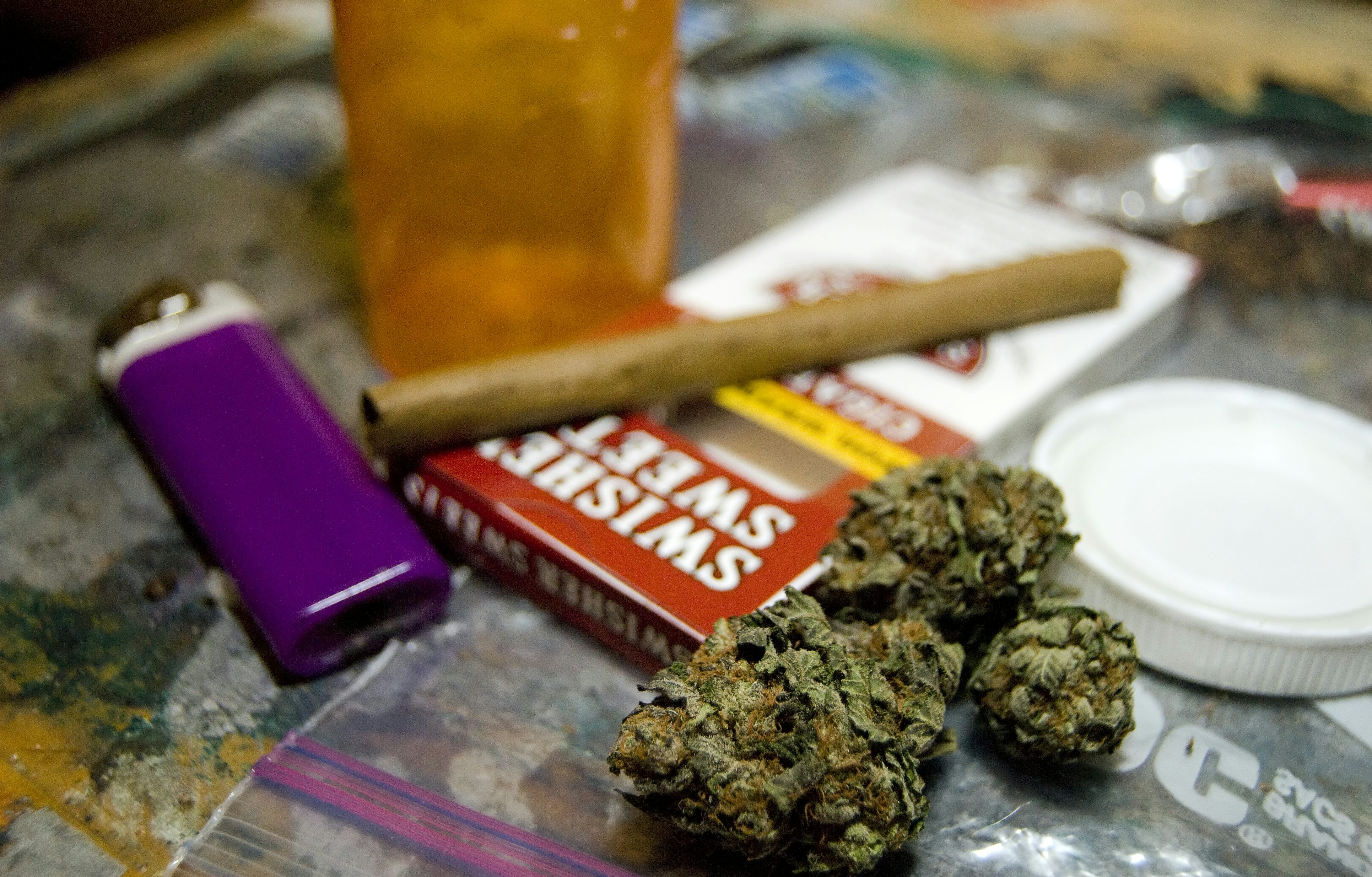 Meanwhile, Cuomo has taken a more calculated approach. In January, the governor stopped just short of supporting legalization with a budget proposal to conduct a study on the effects the legalization of cannabis would have on the state of New York.
The proposed study was meant to be wide ranging, covering everything from criminal justice to healthcare. But New York lawmakers rejected that study and did not include it in the final version of the 2019 budget. Cuomo has since said that he will commission the study himself and have the Department of Health provide its findings by the fall.
On Tuesday (April 17), the Department of Health revealed what looks like a more detailed version of the study's goals, though upon closer inspection it provides little more than Cuomo initially proposed in January, lacking a set budget, timeline or specifies on who will be in charge of collecting the information. For now, it appears that someone at the Department of Health will be charged with compiling data on illicit marijuana use in New York, currently published studies, the experiences of states which have legalized, and the opinions of lawmakers and experts.
Cuomo's past positions on marijuana have been a mix of pro and anti-legalization rhetoric, which makes it difficult to pinpoint where the governor really stands. During his first, unsuccessful run for governor in 2002, he supported the total repeal of the state's Rockefeller drug laws, which imposed mandatory minimums for non-violent drug offenses and were widely criticized for equating trafficking with crimes like murder.
In 2014, Cuomo signed a medical marijuana bill, but it's been widely criticized as one of the country's most restrictive programs. It seems the governor may have changed his position on cannabis in recent months, but activists still seem to best remember his remarks to Politico in 2017 when he labeled cannabis as a "gateway drug." "There's a lot of proof that's true," Cuomo said. "I am unconvinced on recreational marijuana."
It's these sorts of remarks which have caused advocates to hypothesize that the governor's proposed study, an unnecessary step to find out what we already know, is just a way of stalling on reform. Meanwhile, Cuomo has put the blame on the state legislature, which is currently split between a pro-legalization Democrat majority in the House and an anti-legalization majority in the Senate.
"We don't need further study or commissions on legalization," says Erik Altieri, director of the marijuana advocacy group NORML. "We have a number of states with fully operational and successful marijuana regulation programs in effect to look to as models."
Cuomo's soft approach is making the governor look weak on an issue that is not only a growing priority on its own, but increasingly seen as tied to other important campaign issues like criminal justice reform. After Nixon's initial endorsement of cannabis legalization on Wendy Williams, the candidate doubled down with a video posted to Twitter which highlighted the disproportionate arrest rates of minorities for cannabis possession in New York despite similar rates of use across races.
When confronted by reporters on the issue of disproportionate arrests, the governor responded with a far less direct approach than his opponent.
"I think what you're asking is 'do I think there's a different level of compliance or enforcement,'" Cuomo said, "and that would be a different question, but as a matter of fact or a matter of law, it's illegal if you're white or whatever race."
The debate over the effect of marijuana laws on mass incarceration rates comes as the NYPD is being criticized for the rising rate of cannabis possession arrests. In 2016, possession arrests in New York City climbed to 10 percent over the previous year, totaling over 18,000. Among those possession cases, 46 percent of those arrested were black while only 10 percent were white.
Correction: A previous version of this article stated that the Democratic Primary between Cynthia Nixon and Andrew Cuomo was June 26th. This has since been updated for accuracy. Herb regrets this error.