Stoners in New York might start calling themselves a "Miranda." Last week, gubernatorial hopeful and Sex and the City star Cynthia Nixon floated the idea that she was going to campaign on legalizing recreational cannabis for the state of New York. As word got out, Nixon began leaning into the issue, elevating it from word-of-mouth to a campaign promise.
Last week, she held a fundraiser which, according to the New York Times, included enthusiastic support for legalization. Things have progressed quickly into this week. On The Wendy Williams Show, Nixon said: "There's such an appetite for real progressive change in New York state, I'm absolutely for the legalization of marijuana."
"Why haven't we legalized marijuana?" Nixon asked New York Times writer Jazmine Hughes, "It's a moneymaker. And it's a justice issue. We have people, particularly African-American men, sitting in jail for something that white people do with impunity."
Cynthia Nixon announced her plans to run for governor in March, modeling her campaign largely around fixing the inadequacies of current Governor Andrew Cuomo. Nixon is running as a Democrat, the same party as Cuomo, though Cuomo is more prized by high-ranking party members than Democrats at-large. She is betting there are enough people on the left dissatisfied with Cuomo's performance, from education to New York City's deteriorating subways, that she'll nab the spot.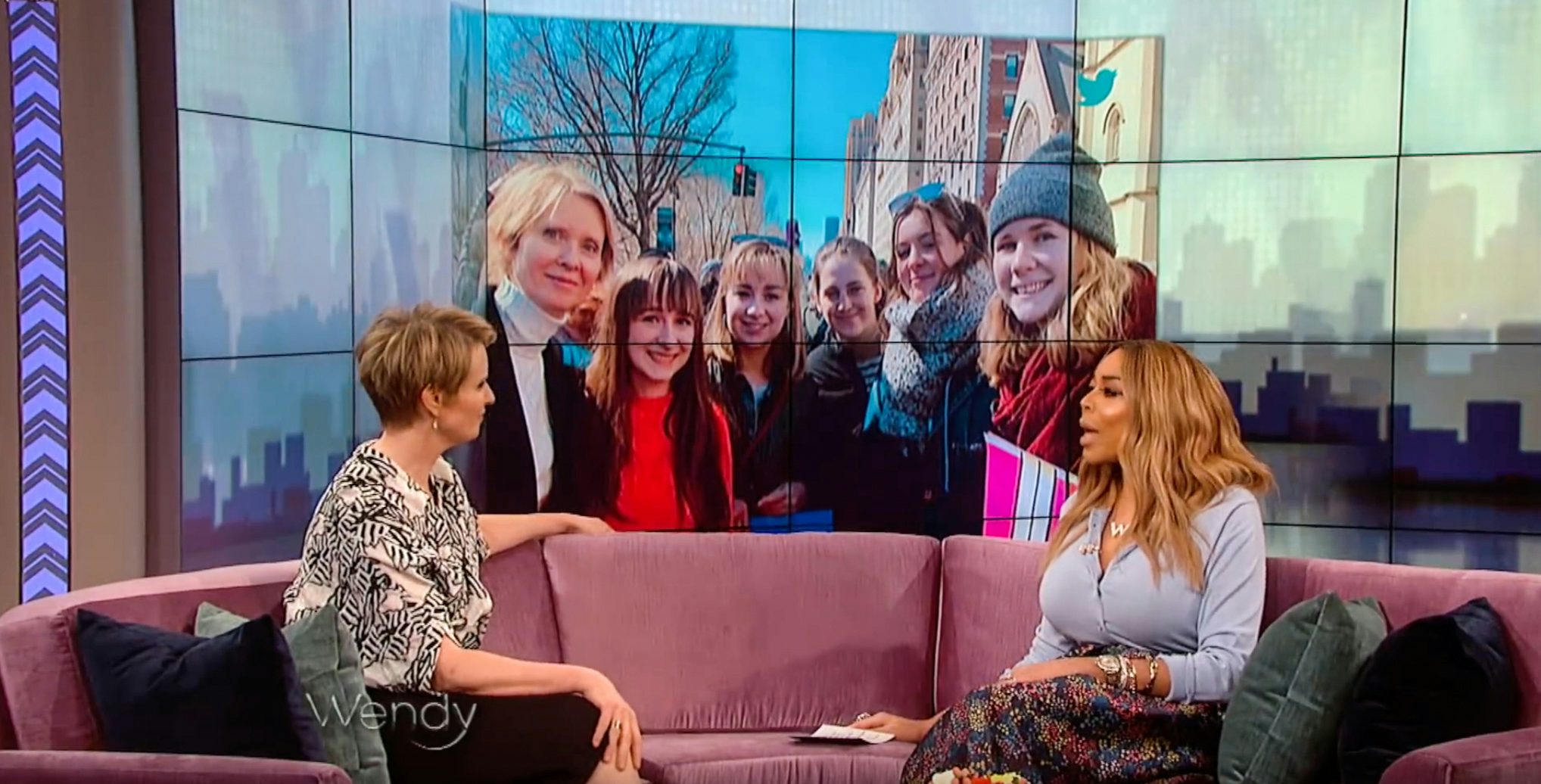 Cannabis is another stubborn matter for Cuomo. Cuomo has said in the past that he believes marijuana is a gateway drug, even though he signed a bill allowing for medical marijuana in 2014. He proposed a study into recreational sales for the state, but activists consider him stalling at best. When Hughes asked Nixon what she thinks of Andrew Cuomo, she replied: "I don't want to insult him."