David Ray, the Georgia teen taken from his parents when the state discovered that they were helping him smoke pot to treat his seizures, was reunited with them last week.
After nine weeks of separation, a judge released him back into the custody of his parents, Suzeanne and Matthew Brill, but only after they agreed to a protective order with the state's Division of Family and Children's Services. The yearlong order requires Ray to undergo regular drug testing but could be lifted as soon as six months from now if the family complies.
Ray had been suffering from multiple daily seizures, and conventional epilepsy medications hadn't helped; neither had cannabis oil, forms of which are allowed in Georgia, even if actual production is not.
When the Brills tried cannabis flower, they were thrilled to discover that it worked.
"For 71 days he was able to ride a bike, go play, lift weights," Matthew told the New York Times. "We were able to achieve that with David medicated not from Big Pharma, but David medicated with marijuana."
While Ray's doctors were notified of the family's intentions, things took a turn when they told Ray's therapist, who called the sheriff's department to have the couple arrested. Suzeanne Brill says what followed was "one of the most horrific seizures I've ever seen" of her son. Ray was rushed to the hospital, where he stayed for a week before ending up in a group home.
Both parents spent six days in jail, causing Matthew to lose his job.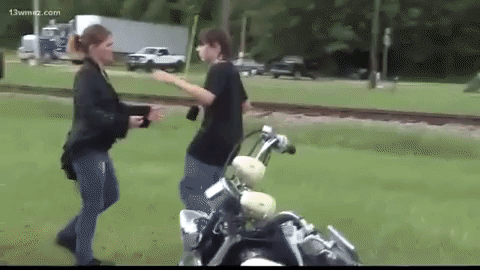 Throughout the ordeal, they received a surge of public support in the form of sympathy—and $60,000 in GoFundMe donations—from all over the world. However, experts remained skeptical that the attention would cause significant changes in Georgia's law, despite a majority of state residents supporting cannabis reform.
"It changed their lives. Whether it has any effect on changing Georgia laws, I doubt it," Tom McCain, executive director of Georgia's chapter of the National Organization for the Reform of Marijuana Laws (NORML), told the Atlanta Journal Constitution. 
That said, there may be hope for Ray to get treatment, at least, in the form of Epidiolex—a CBD drug used to fight seizures and the first cannabis-based medicine ever approved by the FDA. Ray's parents say he will be one of the first to receive a prescription for the drug.
Rasean Hodge, an Atlanta-area doctor specializing in cannabis-based pain, told the AJC the drug was a "total win" for Ray, and would "make a huge difference in his life."