Law enforcement seized almost 40 percent fewer cannabis plants in the U.S. in 2017 than the previous year, according to new numbers from the federal Drug Enforcement Administration (DEA).
The annual data, published in the DEA's Domestic Cannabis Eradication/Statistical Report, shows that the feds and their law enforcement partners seized about 3.38 million marijuana plants nationwide last year, reports NORML. That sure sounds like a lot of weed. But it's 37 percent less than the agency's 2016 total, when it uprooted 5.34 million plants.
The majority of the plants, 72 percent, were eradicated in California. This aligns with the previous years' results. Law enforcement seized about 2.45 million plants in California in 2017. The total fell to 35 percent in 2016, when about 3.78 million plants were confiscated. California voters legalized adult marijuana possession, cultivation and sales in November 2016.
Southern and Midwestern states are the remaining top 5 in plant seized
Kentucky, with its great climate for cannabis production, came in second, with 472,927 plants seized by law enforcement. That total is down 15 percent from 2016. Neighboring West Virginia was third, with 74,599 plants seized (down 40 percent). Arkansas had 62,323 plants seized (up 93 percent), while Indiana was close behind with 60,658 plants seized (up five percent).
There was a considerable drop between the top 5 states, listed above, and number 6 on the list, Tennessee. The Volunteer State had 34,646 plants seized, down 73 percent from 2016.
The lowest number of plant seizures in all 50 states were in Delaware and Idaho. Only 10 plants were seized in each of those two states in 2017. Four of the Delaware plants seized were indoors, and six were outdoors, according to the DEA report.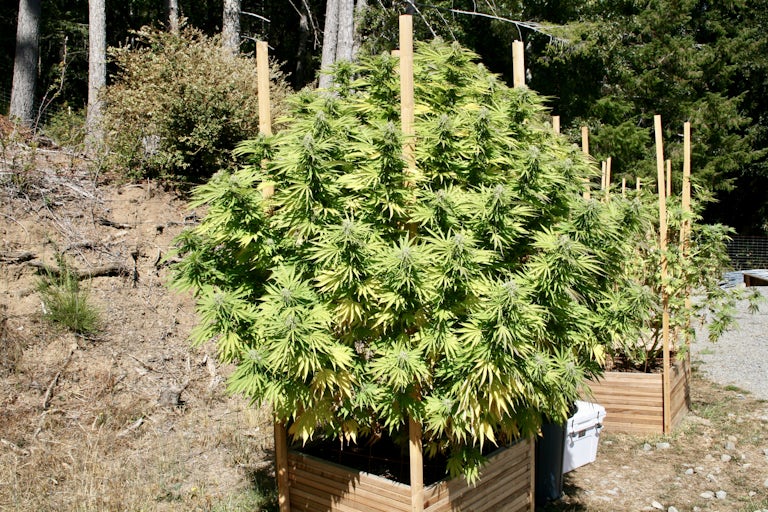 Interestingly, no indoor plants were seized in Idaho all year.
Idaho shares that particular honor with Arkansas, Hawaii, New Mexico, and Utah. Only one indoor grow was busted in each Arizona, Kansas, and South Carolina, according to the report. Alabama and Oklahoma each had just three indoor grow sites eradicated in 2017.
Oregon—which made the news recently after producing a year's supply of weed in only a month—had only 74 outdoor plants seized all year. Nebraska had only 17 outdoor plants seized. This could be due to the widespread presence of feral hemp providing cover for stealth marijuana grows.
Plants weren't all that the DEA reported seizing in 2017. They also confiscated about $20.5 million in assets. That number represents a 60 percent reduction from 2016.