A new paper, published on the Social Science Research Network (SSRN) website, offers new insight into whether cannabis decriminalization leads to an increase in arrests and cannabis use among youth. According to the study, it doesn't.
The study examines five states—Massachusetts, Connecticut, Rhode Island, Vermont, and Mayland—which all decriminalized cannabis between 2008 and 2014. The arrests and youth cannabis use in these five states were compared to other states that did not pass similar decriminalization policies in those years. The study found a strong association between cannabis decriminalization and a decrease in drug-related youth arrests, while cannabis use among youth either stayed the same or in some cases, declined. The study found similar results for adults.
More than twenty U.S. states have decriminalized marijuana. Decriminalization measures are written and enforced slightly differently depending on what state you're in, but generally result in a system where cannabis possession is treated similarly to a speeding ticket.
Decriminalization does not mean that cannabis is legal, just that getting caught with it no longer results in jail time or a criminal record. Usually, you will just be fined, unless you have more cannabis than the legal limit in your possession. Legalization, on the other hand, would be a system similar to alcohol where users are not penalized for using cannabis so long as they're consuming it in a licensed or legal space (i.e. at home or in a licensed cafe).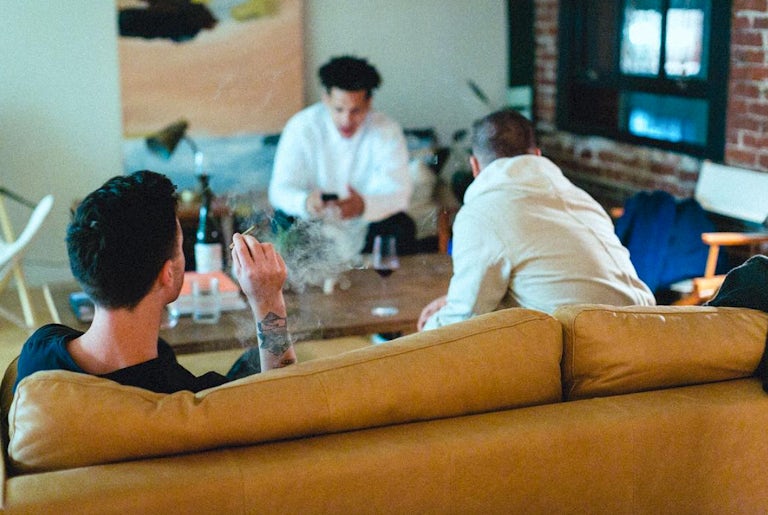 SSRN claims to only be aware of one study on recent decriminalization efforts, which took place in California in 2015. The study, conducted by the University of Michigan, concluded that there is "empirical evidence" that decriminalizing marijuana could lead to an increase in youth cannabis use. These results run contrary to SSRN's findings.
SSRN'S research was conducted using 2007 – 2015 data from the Youth Risk Behavior Survey (YRBS), as well as federal crime statistics. The study also reviewed data on US states that adopted more lenient cannabis policies during the 1970s, similarly finding no increase in cannabis use. The researchers for SSRN's study represent Washington University in St. Louis, Eastern Virginia Medical School, and the University of Illinois at Chicago.
In 2015, the Committee on Substance Abuse and Adolescence of the American Academy of Pediatrics (AAP) announced its support for cannabis decriminalization, despite opposition to commercialized recreational and medical cannabis legalization.
The American Public Health Association and the American Academy of Family Physicians (AAFP) also support less-punitive measures for youth cannabis use. Additionally, the AAFP supports a reclassification of marijuana under the Controlled Substances Act to ease research efforts, as well as decriminalization.
According to a 2017 Gallup poll, 51% of Republicans, 72% of Democrats, and 67% of independents now favor marijuana legalization. Over 90% of voters from all three political factions support medical marijuana.