The Democrat Party of New Mexico has approved language that supports legalization of recreational marijuana as part of its most recent platform ahead of the states primary election in June which will determine which candidates the party will back in November.
This new platform is a step up from the previous version which only supported decriminalization. The language is an exact copy of the national Democratic Party's 2016 platform which was proposed by supporters of Bernie Sanders. It reads:
"We will encourage the federal government to remove marijuana from the list of "Schedule I" federal controlled substances and to appropriately regulate it, providing a reasonable pathway for future legalization," with NM Democrats going on to add that they will, "Support the decriminalization and legalization of cannabis in the State of New Mexico."
The party's new guiding principles were supported by 90 percent of delegates who voted in favor of moving toward legalization.
While party platforms are not binding for any of the candidates, they do provide a general guide for how its members will govern if elected. In New Mexico, two of the three candidates seeking the party's nomination for governor have announced their support.
The state's current governor, Susana Martinez, has been an opponent of legalization, but has exceeded her term limit and will not be eligible for re-election in the fall. In the legislature, New Mexico has seen multiple attempts at legalization stalled by opponents from both parties who fear that it would only exacerbate the state's drug problems.
But support for legalization among Democrats is quickly becoming the norm around the country. An analysis from Marijuana.com finds that at least 12 state Democratic parties have adopted cannabis reform language as part of their platforms with the Iowa Democratic Party going as far as to support, "legalizing all drugs."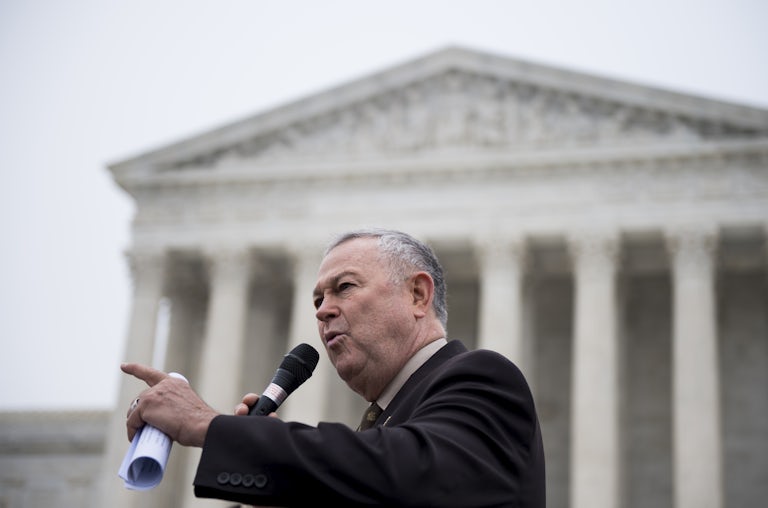 Republicans, on the other hand, seem reluctant to associate the party with legalization despite the fact that certain high profile members of the party like California Congressman Dana Rohrabacher have been long-time supporters of reform. In 2016, the Republican National Committee did not include marijuana in their platform, though a proposal to support medical marijuana was on the table.
On the state level, it appears that none of the local GOP platforms have embraced legalization while in Texas and Georgia the platforms voice their support or medical marijuana
The growing number of Democrats who publicly support legalization could make cannabis a more prominent issue as state and national candidates gear up for the November midterms.
As Anthony Jonson, director of the cannabis advocacy group New Approach Oregon points out legalization could have been the linchpin in the recent congressional election in Pennsylvania.
"In a race decided by just over 600 votes," Johnson, wrote in an op-ed about the victory of Democrat Conor Lamb, "being on the wrong side of an issue favored by over 80% of your state's residents could certainly be one of the reasons that you lost."
In a March 3rd debate, winning candidate Conor Lamb's Republican opponent Rick Saccone voiced his opposition for medical marijuana, while Lamb clearly outlined his support saying, "I support medical marijuana as it exists right now as long as its carefully done and well-regulated. Too many doctors have told me that their patients need it. Too many parents have told me that it's the cheapest and best treatment for their kids, especially kids who have seizures, so I think that's where we start. People on both sides seem to agree on that. That's a good way to take care of our people and I'm for it."
While Lamb's victory in Pennsylvania's 18th district (where Donald Trump won by more than 20 percent in 2016) is being treated as a sign of a "Blue Wave," to come, Lamb was less of staunch Democrat and more of a middle of the road candidate.
When you consider that Lamb's anti-abortion stance, his opposition to new gun control measures and his support of Trump's new steel tariffs, marijuana could very well have made the less than 1 percent difference that pushed him over the thin line to victory. In November, a solid stance on legalization may do the same for others.