In the United States, few feel the pinch of persecution more frequently than the First Nation. The vast majority of Native Americans live on tribal land, which falls under federal jurisdiction. Now, Devontre Thomas, a teen in Oregon, where cannabis is legal, faced federal charges over possession of 1 gram of cannabis. That won't even make a decent joint.
The wrong race in the wrong place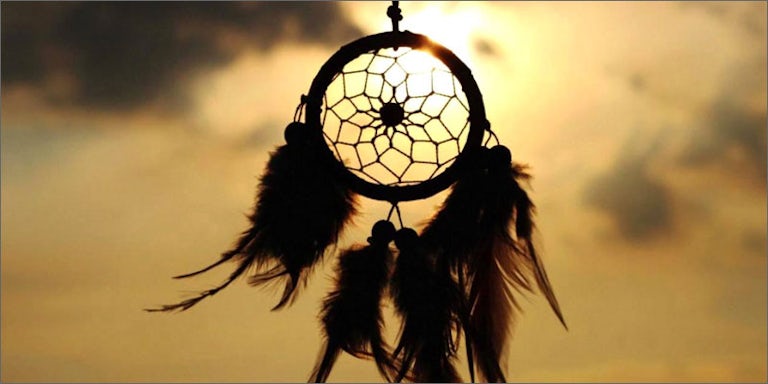 April 7th, 2016, the U.S. Attorney filed a one-count federal charge against 19-year-old Devontre Thomas for possession of "about a gram" of cannabis. This is the first time in at least 3 years Federal authorities have prosecuted a cannabis case in Oregon. Why? Because it is now legal in the state. But that legality is not universal.
Thomas is accused of possession at the Chemawa Indian School in Salem, Oregon. The school operates under the authority of the Bureau of Indian Education, a federal agency. That means federal law applies on their grounds, not state law.
Outrage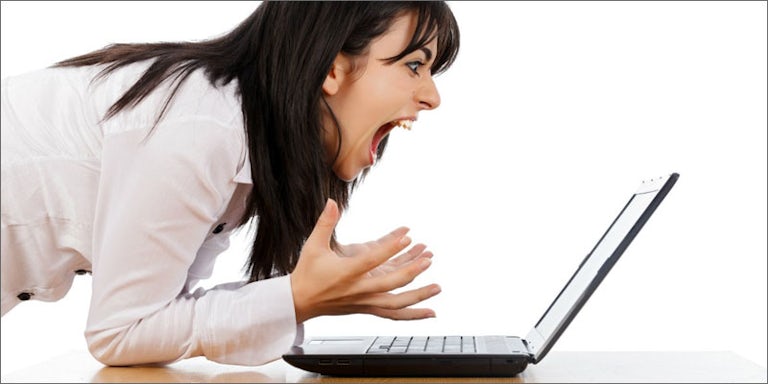 Amy Margolis, a lawyer specializing in cannabis cases in Portland is one of many who are outraged.
There's absolutely racial disparity in how these cases are charged. [Thomas] had the bad luck of being where and who he was.
Unlike state charges, federal ones never drop off a person's record. If convicted, this gram of herb will haunt Thomas for the rest of his life.
US Rep. Earl Blumenauer (D-Ore.) also expressed criticism.
I think it's deplorable. What are we doing? Where are our priorities? A kid? Turning his life upside down? They don't have anything better to do to protect young people or Oregonians? It's incomprehensible to me.
The school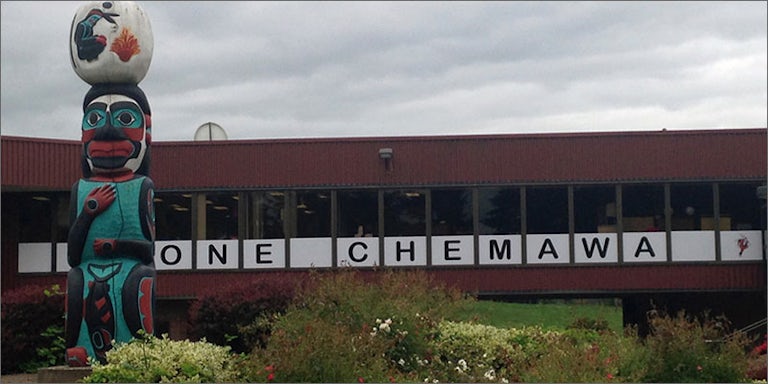 Chemawa was founded in 1880. It holds the distinction of being the longest continually operated boarding school for Native Americans in the nation. There remain only 3 other Bureau of Indian Education run, off-reservation schools in the nation.
These schools over the years earned themselves a deplorable reputation of abuse and forced assimilation. Accounts frequently tell of punishment for speaking their native language and forced cutting off their hair to meet white standards. Some of the stories are far worse.
Chemawa refuses to comment on the case.
Devontre Thomas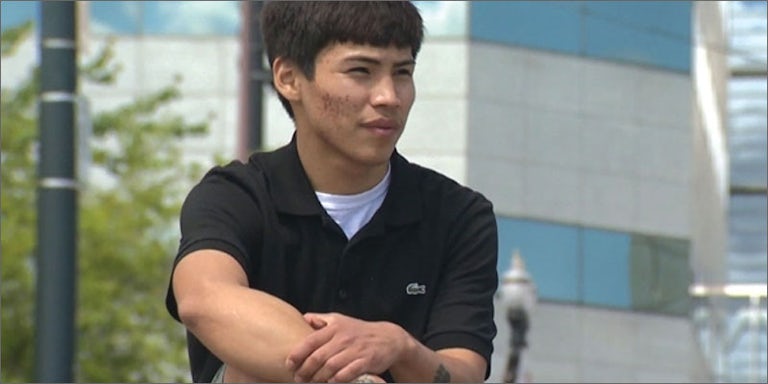 Devontre comes from the Warm Springs reservation. While he shines as a bright and pleasant student, the school affords him opportunities he cannot find at home. After a lumber mill shut down, some 60% of the reservation remain unemployed.
Thomas' possession incident is not unique to the school. His friend Rayvaughn Skidmore, 20, says that school staff members often took students to local malls in Salem, and believes that many would find a connection there and then take the plant back to school. But other students caught with the plant were simply sent home. He wonders why Thomas is being singled out for prosecution.
The case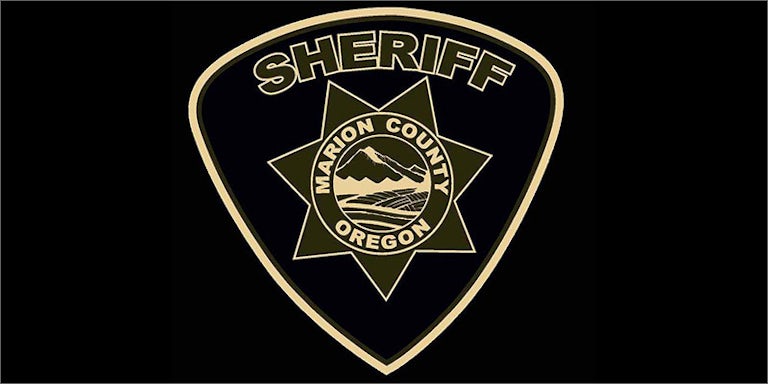 Technically, Thomas was never even arrested. Instead, the school called the Marion County Sherriff's Office to the campus over a staff member finding the gram in a student's backpack. Thomas was accused of buying the weed on March 25, 2015.
It was almost a year later that a Chemawa staff member and a police officer drove him to the federal courthouse in Portland. Retired federal prosecutor John Deits says Thomas' case faces federal court because:
…It's the only jurisdiction that can respond to the charge.

Nobody else has authority. Marion County doesn't have authority because it's exclusive federal authority. And Indian tribes don't have jurisdiction because it didn't happen on their land.
Originally, people close to the case expected Thomas to plead guilty to get a lighter sentence. The charges could mean 1 year in jail and a $1,000 fine. But on July 8th in Portland, Thomas decided to fight the system. But his lawyer came into the courtroom and announced:
He's not going to be pleading guilty today. If we're making a federal case out of it, we'll make a federal case out of it.
Unjust justice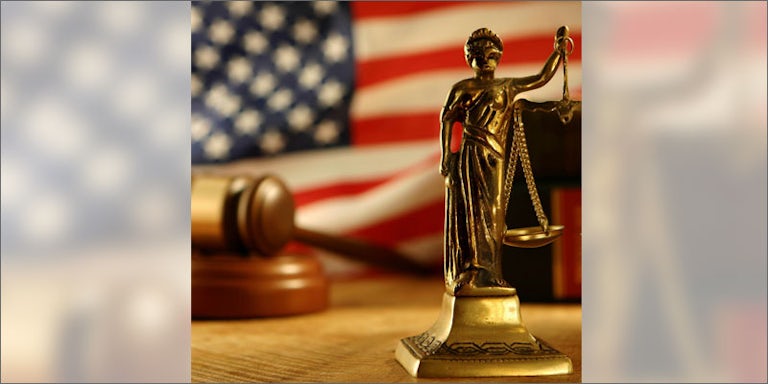 Native Americans face the worst of the legal system. Addie Rolnick, a law professor specializing in Indian law at the University of Nevada says tribe members can face triple jeopardy in court.
The tribe can go after them for something. And then either the federal government or the state government will be able to go after them as well. And in some places, both of them can.
Blumenauer says the irony of this case remains a tragic reminder:
It is such a powerful symbol of a waste of resources and the inequity of the system because you and I can walk around in Portland, or in states where it is illegal, and find people using it. To single him out, to proceed with this, to ignore real problems that are killing people.I'm sorry. I'm getting carried away. It's incomprehensible to me. I'm just sorry that Mr. Thomas is caught up in it.
Update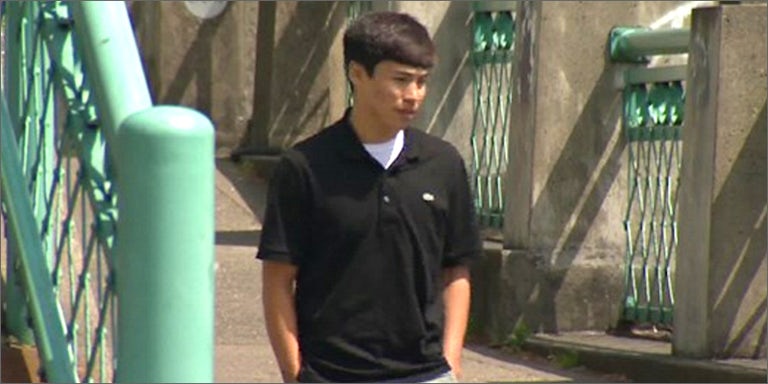 On August 4th, after much public outcry, the government has officially dropped all charges against Thomas. The pretrial diversion agreement dismisses the charges pending Thomas obey all laws and remain at work or school for the next 60 days. His lawyer, used to high-profile federal cases, stated:
I hope sincerely that other minors or even adults in our state, where marijuana is both recreationally and medically legal, don't have to face this sort of persecution by the federal government for such a minor quantity of what's now legal medicine.
The lawyer went on to clarify that Thomas:
Did not physically possess anything; it was another student who was in possession.
Investigators used words like "fragments", "debris" and "remnants" to describe what another student had. Devontre Thomas admitted paying $20 to purchase some cannabis.Do you think this amounts to a colossal waste of resources? Share your opinion on social media or in the comments below.