According to a new report, drug legalization could bring in an additional $106.7 billion in budget money for federal, state, and local governments. The report from The Cato Institute, a libertarian think tank, argues that legalization—not only of cannabis but other drugs like cocaine and heroin as well—should be considered because of its economic benefits. 
"Legalization can reduce government spending, which saves resources for other uses, and it generates tax revenue that transfers income from drug producers and consumers to public coffers," writes Jeffrey Miron, the institute's Director of Economic Studies, in the report. 
Miron claims that these extra-budgetary dollars would primarily be the result of two things: less drug enforcement spending and more tax revenue. There's already movement in Congress to defund the Drug Enforcement Administration division responsible for cracking down on cannabis. The program receives millions of dollars each year from the Department of Justice.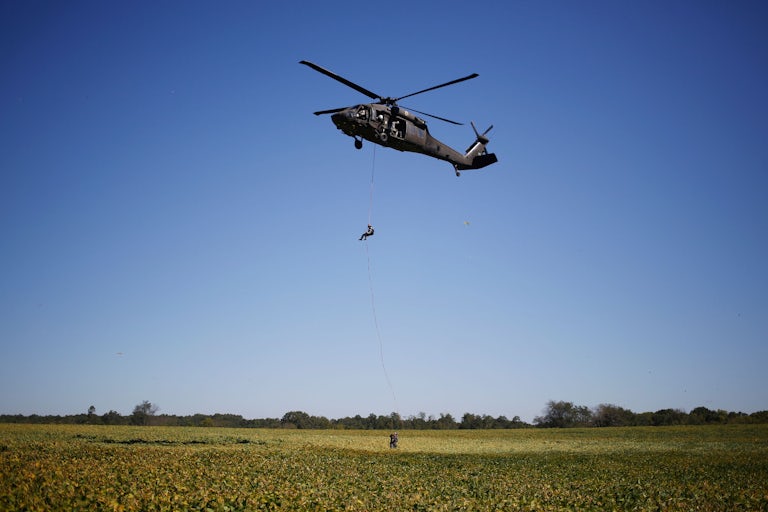 According to the Cato Institute, drug prohibition costs state and local governments roughly $29 billion a year, and the federal government $18 billion a year. Tax revenue from "full drug legalization," on the other hand, would result in a $19 billion windfall for state and local governments, and an additional $39 billion for the federal government.
Miron also claims that tax revenue in states with recreational cannabis legalization, like Colorado and Washington, have been higher than experts initially expected. 
In 2017, Colorado cannabis sales (both medical and recreational combined) reached over $1.5 billion, resulting in nearly $250 million in tax revenue for the state. In Washington state, these revenues reached over $310 million. In Oregon's first year of state-taxed cannabis sales resulted in over $60 million in tax revenue, over $16 million more than was projected. A report from New Frontier Data predicted that just the legalization of cannabis would generate $132 billion in taxes and create 1 million new jobs.