As border security becomes an increasingly contentious issue, and drug trafficking is cited as a central reason to secure international boundaries, it turns out that smuggling at the US border is the lowest it has been in decades according to an analysis of federal data by Cannabis Wire.
The analysis of internal reports from the Department of Homeland Security's Customs and Border Protection (CBP) determined that as states continue to legalize, the focus for border officials has shifted away from large-scale drug trafficking operations to small-time smugglers.
What's more, the report found that "CBP agents confiscate cannabis from US citizens more often than from foreign nationals," at ports of entry and CBP checkpoints far from the border.
Border Patrol data from 2013 to 2017 found that up to 70 percent of those caught with cannabis at the border were American citizens, while only 10 to 20 percent of smuggling cases involved Mexicans.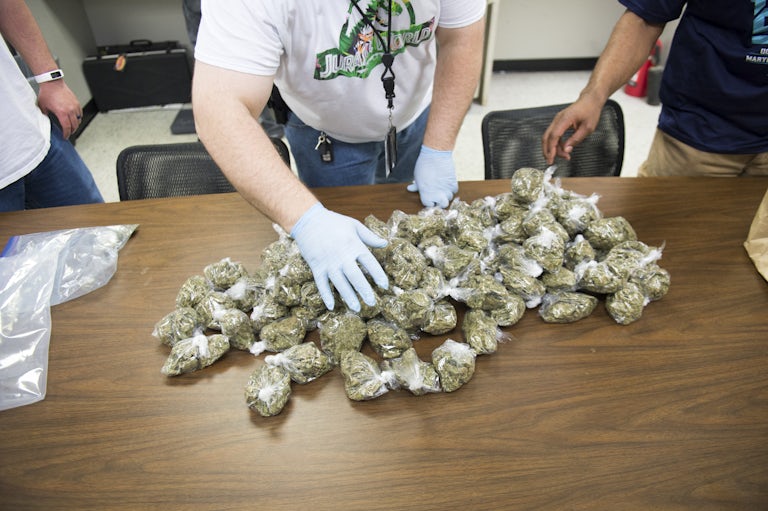 Yet, even as more Americans are caught with weed at the border, CBP has been observing a consistent decline in the number of drugs confiscated at the border since Colorado and Washington became the first states to legalize recreational cannabis in 2012.
At protected ports of entry, like official border crossings and airports, as well as unprotected stretches of land, the number of seizures has dropped significantly. At unofficial entry points, the number of drugs confiscated fell from 2.5 million pounds in 2011—the year before Colorado and Washington legalized—to 850,000 pounds in 2017.
Where customs agents are routinely present at official ports of entry, smuggling was cut from 686,000 pounds to 362,000.
Despite the decrease, cannabis was the most commonly trafficked substance. But as states like Colorado, Washington, and California continue to produce high-quality flower, the demand for cannabis from Mexico has fallen drastically. In fact, recent reports have found that cannabis, in particular, has begun to flow in the opposite direction as Mexican demand for highly potent American weed increases.
In addition to falling rates of smuggling, violent crime has significantly declined in states that have legalized medical cannabis. According to a study published earlier this year which analyzed FBI records, a 12.5 percent drop in violent crime could be attributed to a decrease in drug-related violence.