A cancer patient essentially faces the death penalty for cannabis use in Kansas, after receiving cannabis shipped to him from California in the mail. Terry Rugg, a retired science teacher has multiple forms of cancer and has used medical marijuana for 15 years to help him cope with his condition.
Postal sting
The packages that ended up at his house were deemed suspicious in transit from Oakland, California by both Californian and Kansas City postal inspectors prior to arrival. The Post Office decided to coordinate with law enforcement to ensnare the recipient in a controlled delivery.
When the package arrived, the postal inspector reported that Rugg said: "You saved my life" as he received the package. John Boyd, Rugg's attorney, said that the 64-year-old's words were taken out of context and that Rugg simply recalls thanking the mail carrier for saving him a grueling trip to the post office.
The arrest affidavit for Rugg details not facts, but simply allegations stemming from an interview with the elderly man as the police swooped down on him later that same day. Their interview led them to believe that he was selling marijuana from his home.
When they questioned him about who had sent the package, he said he didn't know, but that his son-in-law ran a dispensary in California, and someone there could have sent it, but he wasn't sure who or why.
The scales tip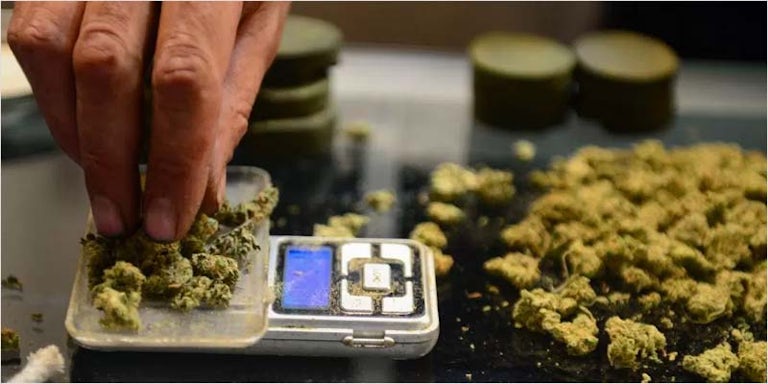 Rugg wasn't simply the unintended target of an address mix-up, however. When police searched his property, he was growing plenty of his own, though the plants were dying or dead, as his recent illness and relapse had made it too hard for him to care for and harvest the plants. He had 10 lbs. in his house, a well set up grow house out back with 50 small dead plants inside, and 10 dying plants outside behind the outbuilding.
Police claim the old man also had scales, several pipes and bongs, plastic baggies, cash, and 12 firearms on the property. 22 total pounds, with an "estimated street value" of $150,000 were seized. Boyd stated that the amount of cannabis would be worth a year of treatment for his client.
Not the best retirement plan in Kansas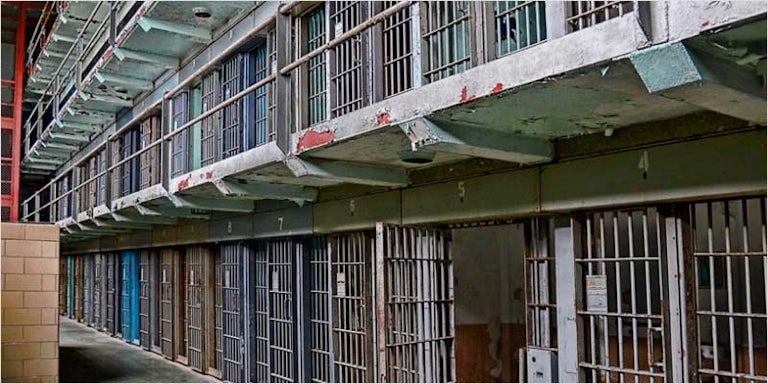 In the mindset of someone who thinks cannabis is just another plant, this senior citizen seemed to have quite the relaxing retirement plan, growing and potentially selling his harvests to support himself in this old age. But in the eyes of the State of Kansas, he is a dangerous threat to society and must be locked away.
With diagnoses for thyroid, bladder, and urethral cancer, Rugg's potential sentence on his felony charges of cultivation, possession with intent to distribute, and paraphernalia would be longer than he expects to live. His attorney commented on the disparity.
If he goes to prison, he would likely die in prison. – Boyd
Boyd is trying to use Rugg's medical history to work out a plea agreement with the Franklin County Attorney's Office. Boyd said his client is abstaining from using cannabis during this time but had contacted a doctor in Colorado, though the doctor would not provide cannabis treatment across state lines. Both recreational and medical cannabis are illegal in Kansas.
Boyd said a more amenable resolution to the situation would be to allow Rugg to retire to Colorado, where his medicine is legal. The probability that Kansas choose to let the old man take exile from the state over incarceration is extremely unlikely, as they would miss out on the money they would receive for his incarceration, as well as the auction of his property and possessions.
Do you think that Rugg was a criminal mastermind, or simply an old man trying to get by? Should the state allow him to move instead of being sent to prison? Share your thoughts on social media or in the comments below.