As Canada moves closer to legalizing recreational cannabis in 2018, a number of questions still remain. But it's becoming increasingly clear that enforcement of regulations is a focal point. This is concerning considering a document released about strict restrictions on marijuana advertising.
"Cannabis is not an approved drug or medicine in Canada," the federal government's limited outline states. It's an odd claim considering marijuana has been legal in the country for medical purposes since 2001.
The document goes on to say:  "Health Canada is especially concerned about advertisements of any kind which are false, misleading or deceptive, and those which advertise cannabis in relation to particular therapeutic claims." It doesn't specify what those "therapeutic claims" are.
The problem with such vague language is that it comes with a hefty price tag. Many dispensaries currently sell neatly packaged products that list medicinal and behavioral effects. If companies are uncertain of exactly what is and isn't permitted, they could stumble into a $250,000 to $5,000,000 fine or even six months to two years in prison.
In August, the Canadian Mental Health Association (CMHA) released its own report with recommendations on advertising which emphasized restricted access. They recommended ads which, "minimize the profile and attractiveness of cannabis products," something which would bring into question whether canna-businesses will be able to advertise at all.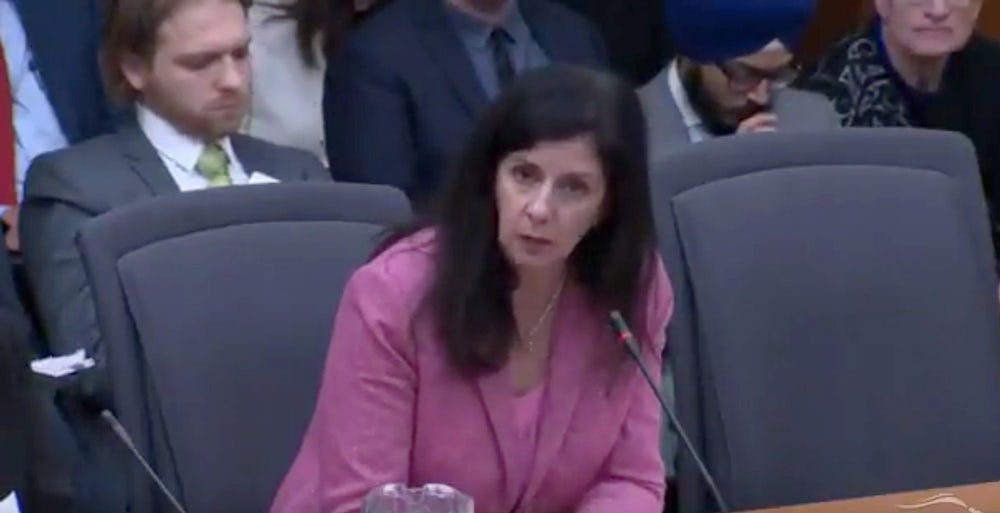 "The risk is that legalization of cannabis may lead to an increase in use…" was the rationale given by Camille Quenneville, CEO of CMHA Ontario. "When taken together our recommendations can minimize the harms associated with cannabis use and support a public health approach to this issue."
The CMHA has recommended that cannabis is governed by the same guidelines as tobacco, something which the Ontario Government seems to be eager to adopt in their highly criticized policy.
Yet treating cannabis consumption as a crisis before the market is even given a chance to make its way out of the dark is an approach which could make eliminating the black market a pipe dream.
Cam Battley – Executive Vice President of Aurora
"Tobacco should never be mentioned in the same sentence as cannabis," says Cam Battley, Executive Vice President of Aurora, one of the largest LPs in the country.


Last summer, Aurora joined with 15 other major LPs as well as Advertising Standards Canada to form the Coalition for Responsible Cannabis Branding. On November 8, they released a wish-list of what the industry's ideal advertising guidelines would look like:

Marketing by legal producers would only promote the brand, and should not attempt to persuade adults to become consumers of cannabis.
Marketing would not target people under 18 or under a province's or territory's designated legal purchase age.
All advertising messages would contain responsible use statements.
Legal producers may voluntarily submit their advertising messages to Advertising Standards Canada for approval before official promotional use.
Legal producers must adhere to the Canadian Code of Advertising Standards.

"It is so straightforward and so simple," Battley says of these familiar-sounding regulations. "What we need to do in Canada is harmonize the rules and regulations around cannabis with those around beer, wine and liquor."


Photo courtesy of High Canada via Youtube

Battley believes the system that exists now around alcohol advertising is perfectly adaptable to marijuana advertising. After all, in provinces like Ontario it will be the Liquor Control Board which has total control over the sale and distribution of cannabis. Additionally, in cases where the strongest competition is a well-established black market, marijuana advertising could be a necessary step. "I would like to remind policymakers that we're not inventing a market for cannabis," Battley said.

It's also important, some cannabis companies and advocates believe, that marijuana advertising is permitted for the sake of education.

"As cannabis companies, it is our ethical obligation to advertise the plant, its consumers, and the industry in a positive and educational manner," says Mike Bologna, CEO of Dipstick Vapes, noting that it's in the interest of these companies to fight the criminal stoner stereotype. "Companies that creatively and effectively design their advertising to negate this trend will be the ones with long-term success and impact."

Questions of ethics are a natural part of the legalization process, but current policies seem to work under the assumption that canna-businesses are inherently unethical. That assumption is not only at odds with the grey market's reality, it could result in a rude awakening for those in government as a focus on suffocating restrictions ensures that the illegal market continues to thrive.