With a little over a month before California's June 5th primary election, one of the state's most outspoken marijuana opponents, Democrat Senator Dianne Feinstein, has had a change of heart announcing that she now supports her state's decision to legalize.
In an interview on Tuesday, Feinstein said that she "strongly supports" legalization according to a report from McClatchy.
After actively opposing legalization her entire career, including a 26-year stint in the Senate, Feinstein reportedly changed her position after meeting with children in California who use marijuana medicinally.
"Federal law enforcement agents should not arrest Californians who are adhering to California law," Feinstein told McClatchy. "My state has legalized marijuana for personal use, and as California continues to implement this law, we need to ensure we have strong safety rules to prevent impaired driving and youth access, similar to other public health issues like alcohol."
Feinstein is currently running for her fifth term in the Senate among a crowded field of candidates in which her Republican opponents have struggled to gain ground. Her strongest challenger is currently a fellow Democrat, and president of the California State Senate, Kevin DeLeón who has not been particularly vocal on cannabis in the past but has consistently voted in favor of pro-cannabis legislation.
"This isn't the first time Sen. Feinstein has changed her position on a critical issue for Californians," a spokesperson for the DeLeón campaign, Jonathan Underland told Herb. "Next, she'll be saying she supports Medicare-for-All and was raised by a single immigrant mother in Logan Heights," He added referring to DeLeon's platform and hometown.
Underland adds that it's good to see Feinstein is finally on board with the issue, but that her timing may be too little too late, "at the end of the day, values should transcend political quests to hold on to power," he said.
Among cannabis activists, Feinstein has been a villain of sorts on Capitol Hill. Feinstein joined her Republican colleagues in 2015 to draft a letter warning the Justice Department (DOJ) about the dangers of states legalizing a federally banned substance.
That same year, Feinstein was the only Democrat on the Senate Appropriations Committee to vote against the Rohrabacher-Farr amendment which limits the DOJ from spending any money to enforce the federal marijuana ban in states that have enacted a medical marijuana program.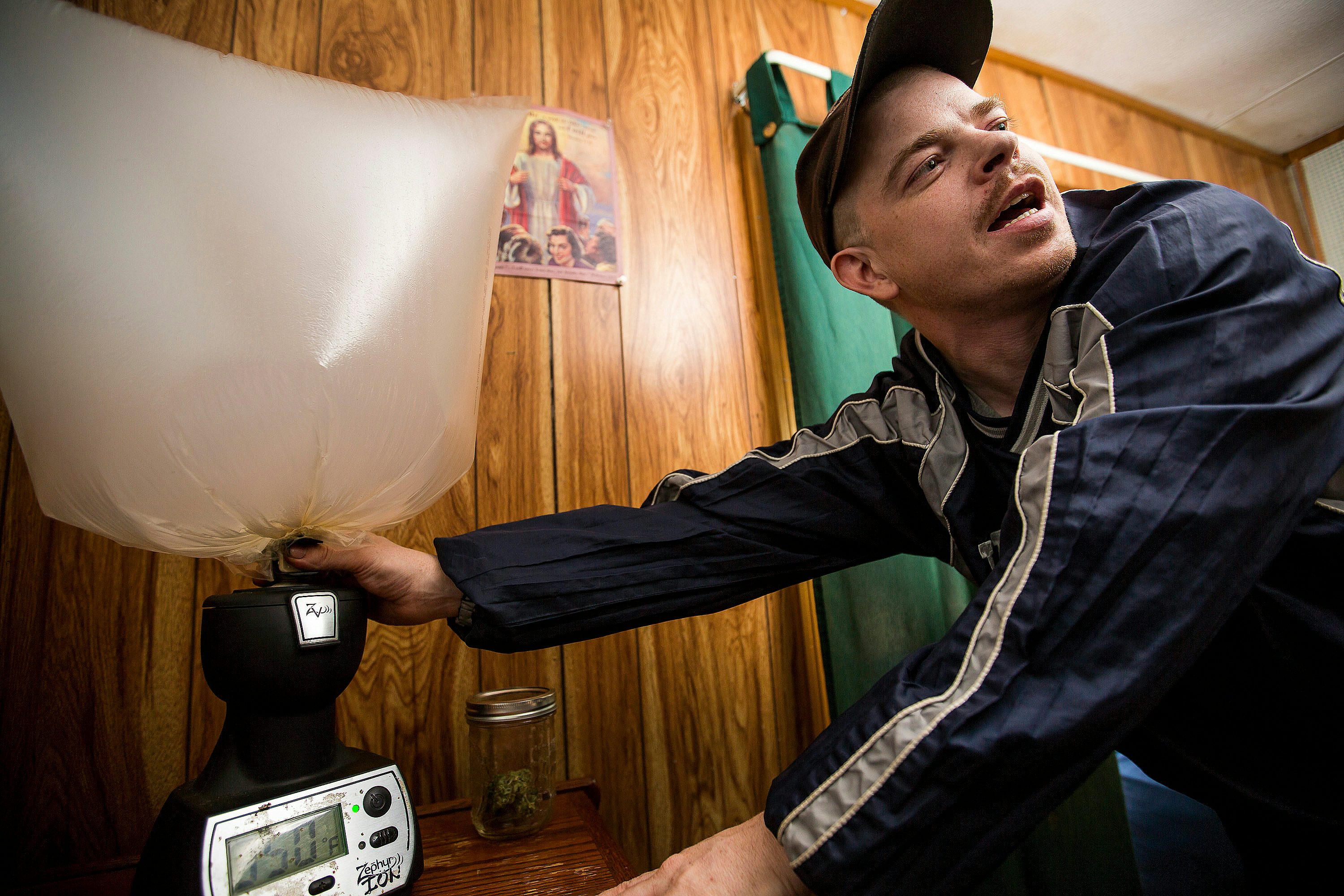 In California, she has opposed all previous efforts to legalize at the ballot box including Proposition 64, which finally legalized recreational marijuana in 2016. At the time, Feinstein was the only high profile figure to publicly oppose the ballot measure, claiming that marijuana ads could target children and teens, a claim which had been debunked by PolitiFact.
DeLeón had also expressed public safety concerns at the time but did not openly oppose legalization.
Feinstein's change of heart has come as something of a surprise. Until now, the furthest she had been willing to go in support of cannabis was her introduction of a bill in May of 2017, co-sponsored by Sen. Chuck Grassley (R-IA), which aimed to expand cannabis research. Yet both Feinstein and Grassley were still reluctant to support marijuana even for medical purposes.
As she announced her support for legalization Tuesday, the Senator took careful steps forward stopping just short of supporting a bill proposed by Sen. Cory Gardner (R-CO) and Elizabeth Warren (D-MA) which would allow states to decide whether to legalize within their own borders.
Feinstein has run relatively unchallenged for years and was expected to do the same in the 2018 midterms. Despite a substantial fundraising advantage, the current challenge from a member of her own party is perhaps the biggest threat she's faced in years.
Due to the way California's primary system is set up, in which the top two candidates on June 5 qualify for the general election, voters could see both Feinstein and DeLeón on the ballot on November 6th. And while Feinstein currently holds a double-digit lead over her opponent, DeLeón managed to gain greater support during a vote among California Democrats at the state party's convention; coming within a few percentage points of the 60 percent he needed to seal the party's endorsement compared to Feinstein's 37 percent.
DeLeon's campaign has also gained the support of California's Young Democrats, threatening to bring pro-legalization youth voters to the polls to unseat Feinstein in November. According to McClatchy, this could be one reason for Feinstein's last-minute change of heart as young voters in California will benefit from automatic voter registration this year when they apply for a driver's license or state identification.