Legalizing marijuana greatly decreases the number of felony charges for marijuana-related crimes, according to an analysis by the Washington State Caseload Forecast Council. While that may seem like a fairly obvious outcome for legalization—after all you might expect arrests to decline for something that is no longer illegal—it indicates that there is little truth to the idea that drug-related crime will increase if drugs are legalized.
Washington state was among the first in the country to legalize recreational marijuana in 2012. The data, published by Northwest Public Broadcasting, shows that between the summer of 2008 and winter of 2009, more than 1,300 felony sentences were handed out for cannabis-related crimes in the state. In the year-and-a-half that followed the opening of recreational cannabis dispensaries, that number fell to just 147. When broken down, the numbers show that 92 percent of these cases were first-time offenses.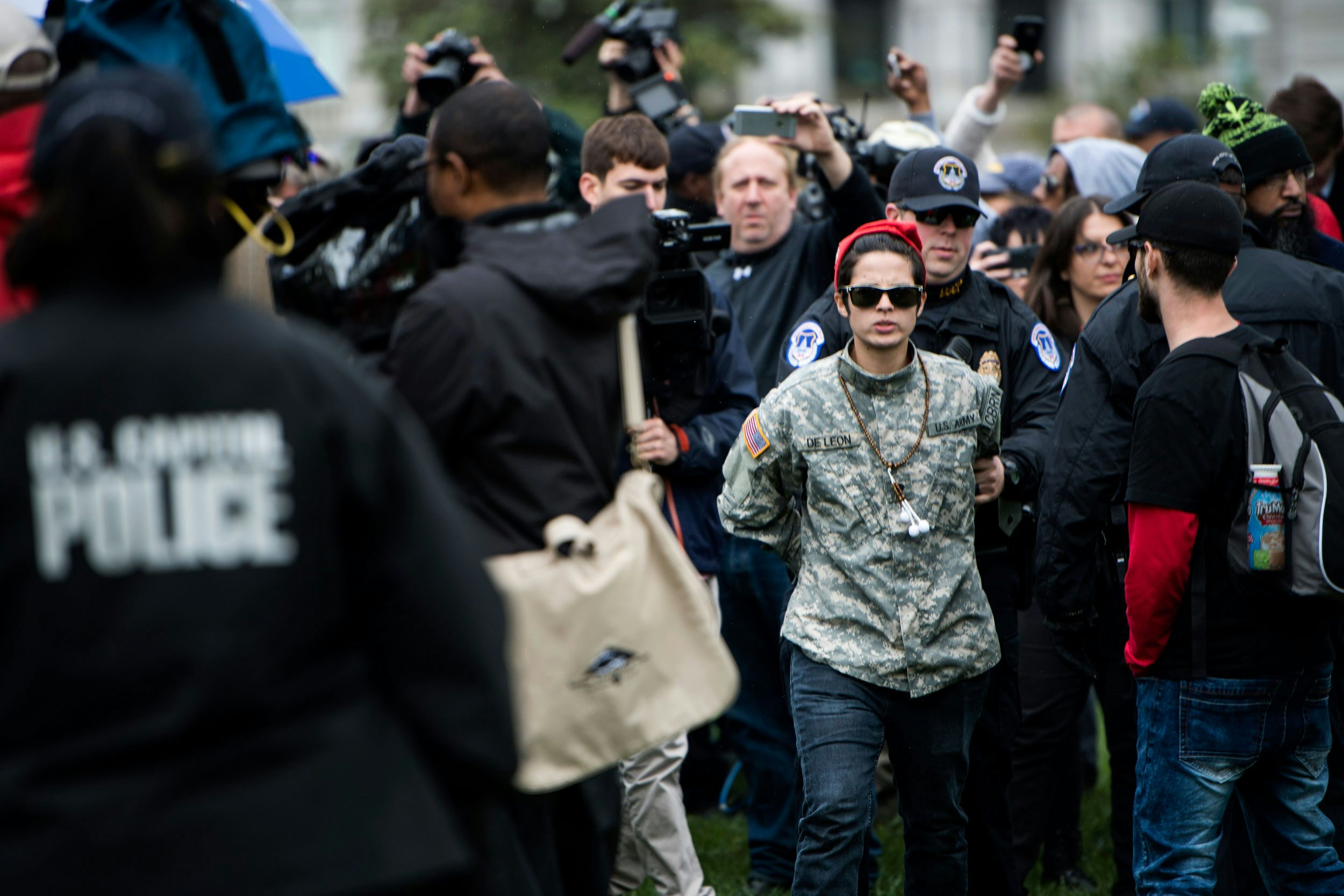 The results show a similar pattern to previous studies, including one published in February in the Journal of Economic Behavior and Organization, which compares general crime rates in Washington and Oregon, when Washington had legalized marijuana but Oregon hadn't. That study found that Washington had a lower overall crime rate, not just among marijuana-related crimes, but nearly across the board.
The lower crime rate among states which have legalized frees up resources and time for law enforcement to pursue other crimes, advocates of drug reform say. A recent study found that in both Colorado and Washington legalization has helped officers solve other cases as they're not busy pursuing low-level cannabis offenses.
"Law enforcement is realizing that it's more important for them to be investigating different types of offenses that involve, for example, violence or property theft and destruction," the director of strategy for the ACLU of Washington, Alison Holcomb, told Northwest Public Broadcasting.
The data also flies in the face of legalization opponents who say that legalizing marijuana will lead to more drug-related crime. In June, for example, it was discovered that former San Diego police chief, Shelley Zimmerman, had been using false crime statistics to claim that legal marijuana businesses were connected to increased crime in the city.