According to a new poll, 55 percent of Georgian voters believe recreational cannabis should be legalized. Thirty-five percent think weed should remain unlawful.
The poll of 2,875 Georgians, commissioned by 11AliveNews and conducted by SurveyUSA, shows support has grown and opposition has shrunk for legalization in the state. Two years ago, support for legalizing cannabis was at 48 percent and opposition was at 38 percent.
Marijuana possession is currently a criminal misdemeanor in Georgia. Getting caught with less than an ounce of weed in the state can result in one year in jail and fines of up to $1,000.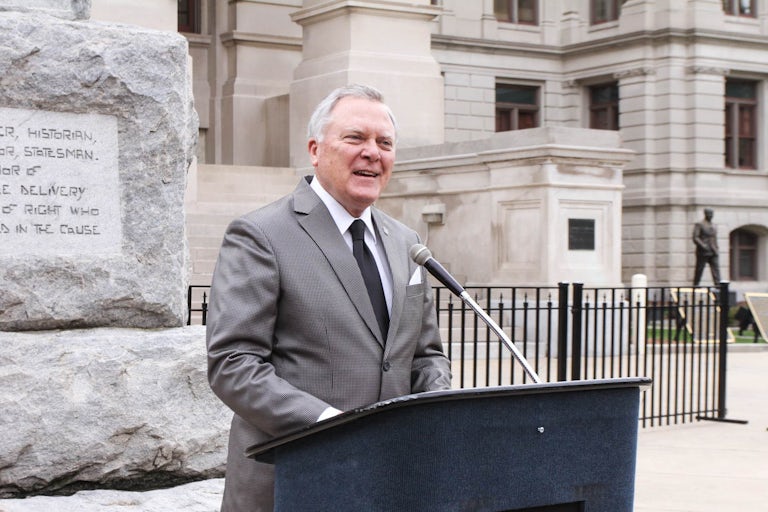 Georgia permits the use of CBD oil with less than five percent THC to treat a limited number of serious medical conditions. Earlier this month, Governor Nathan Deal signed into law a measure that added six more qualifying conditions to the state law including AIDS, Alzheimer's, autism, epidermolysis bullosa, peripheral neuropathy, and Tourette's syndrome.
But Georgia doesn't currently allow for the cultivation or sale of any cannabis medicine. This means that patients are legally allowed to possess CBD oil in the state, but they have no legal way of accessing it. Patients and reform advocates have been trying to change that for years.
Voters in the new poll overwhelmingly support the cultivation of state-regulated marijuana in order to supply legal cannabis oil, with 71 percent in favor. Just 16 percent opposed in-state cultivation and 12 percent weren't sure.