It's unfortunate when any type of accident happens, especially one that leaves a gaping hole in the side of your home. This Adelaide, South Australia resident's day went from bad to worse, after a car plowed into their home and police discovered a hydroponic grow peeking out from behind the rubble. Not only did they have to deal with their broken home, they're now facing much more severe consequences than that.
Smash the stash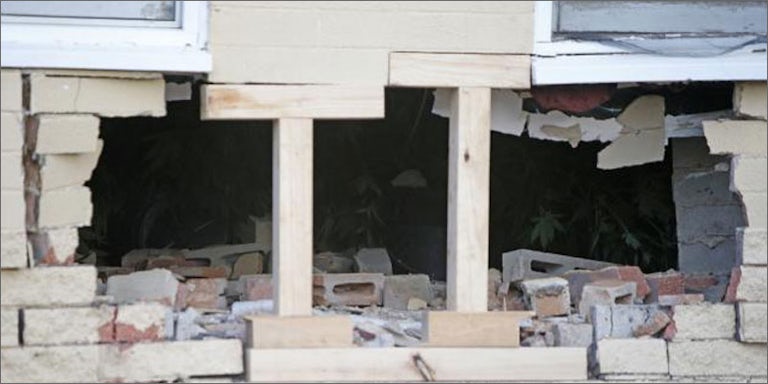 As a sporadic driver careened down Oak Avenue in Clovelly Park, neighbors watched in horror as he hit a tree, then two cars, a tree, a pole and, finally, someone's home. There was nothing residents could do to help, but pray they weren't being targeted by a deranged driver, looking to plow down more than inanimate objects. Kerrie-Ann Moon, 21, recounts the terrifying experience.
It was pretty scary. We thought he was going to come through and hit us.
Police were called to the scene around 3:15 p.m. Monday afternoon, but residents hadn't yet taken notice of the damage inflicted on the house. After part of the house's exterior wall collapsed from the damage, law enforcement and residents quickly noticed the cannabis crops sticking out of the rubble.
Upon further inspection, an entire hydroponic system was discovered. Moon, as well as other neighbors, were shocked.
We've never seen anyone at the house. We thought it was vacant.
Some neighbors, who chose to stay anonymous, went on to explain how nothing like this had ever happened before, and how "funny" it is that things like this can take place on your street without anyone ever knowing.
What's next?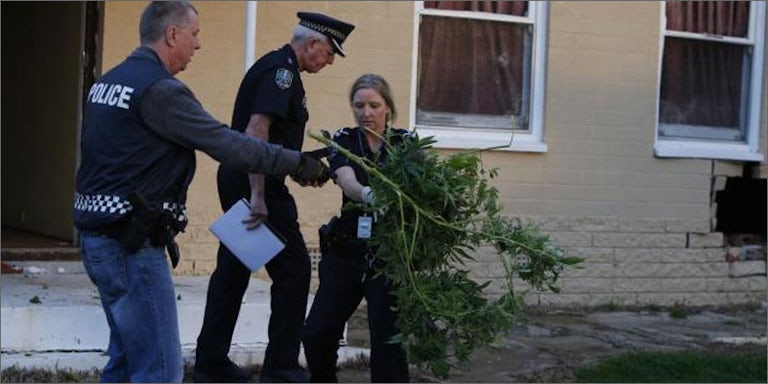 While police are still looking for the owner of the hydroponic grow home, it's unclear what the actual consequences may be. Australia has one of the highest cannabis usage rates in the world. While it's use still remains illegal, police have chosen to look the other way in many cases because of the herb's prevalence.
Harm-minimization strategies have been put into place to help residents avoid facing overly-severe punishment for cannabis possession.
However, possessing cannabis and growing cannabis are two completely different things, especially in the eyes of the law. Where it might be easy for one officer to look the other way at an ounce or two, there is no chance multiple responding officers will make the choice to pretend they hadn't seen the hydroponic grow.
In South Australia, possessing one non-hydroponic plant can leave offenders with a simple fine of $50-150, which must be paid within 60 days. Because this recent discovery left police with an entire hydroponic grow, containing multiple plants, equipment, and dried flowers, chances are this offender will be facing much heavier fines and, mostly likely, some sort of jail time.
Most people don't have the misfortune of witnessing such an intense car accident, but these neighbors were surely shaken up. Not only by the car accident, but also by the hydroponic system revealed in the rubble, completely unaware such things were happening on their quiet street.
How do you think police should handle this accidental discovery? Let us know on social media or in the comment section below.