The bill which aims to legalize marijuana in all 50 states, known as the Marijuana Justice Act, picked up another co-sponsor yesterday (Feb. 14). Democrat Senator Kirsten Gillibrand of New York signed on in support of the proposal which was introduced last summer by New Jersey Senator Cory Booker.
"I'm proud to announce that I will be cosponsoring the Marijuana Justice Act," Gillibrand announced on Twitter, joining Senator Booker in a Facebook Live announcement to make it official.
Senator Gillibrand has been a longtime supporter of cannabis legalization. Her name has also been thrown around as a contender for the Democratic presidential nomination in 2020, opening the possibility for legalization to be raised as an issue in the campaign.
"There is no greater force in the Senate, " Booker said, "when she believes in something passionately she fights for it."
The MJA, if passed, would not only remove marijuana from the Controlled Substances Act's Schedule I listing, but would also offer a chance for those who have been convicted of cannabis-related crimes to have their criminal records expunged.
"This is what we don't understand in America," said Booker, "We give lifetime sentences for people who have marijuana [convictions]."
The bill aims to correct years of injustices that have resulted from the war on drugs. Those convicted of cannabis-related crimes go on to have difficulty applying for jobs, business licenses, government assistance and even housing applications.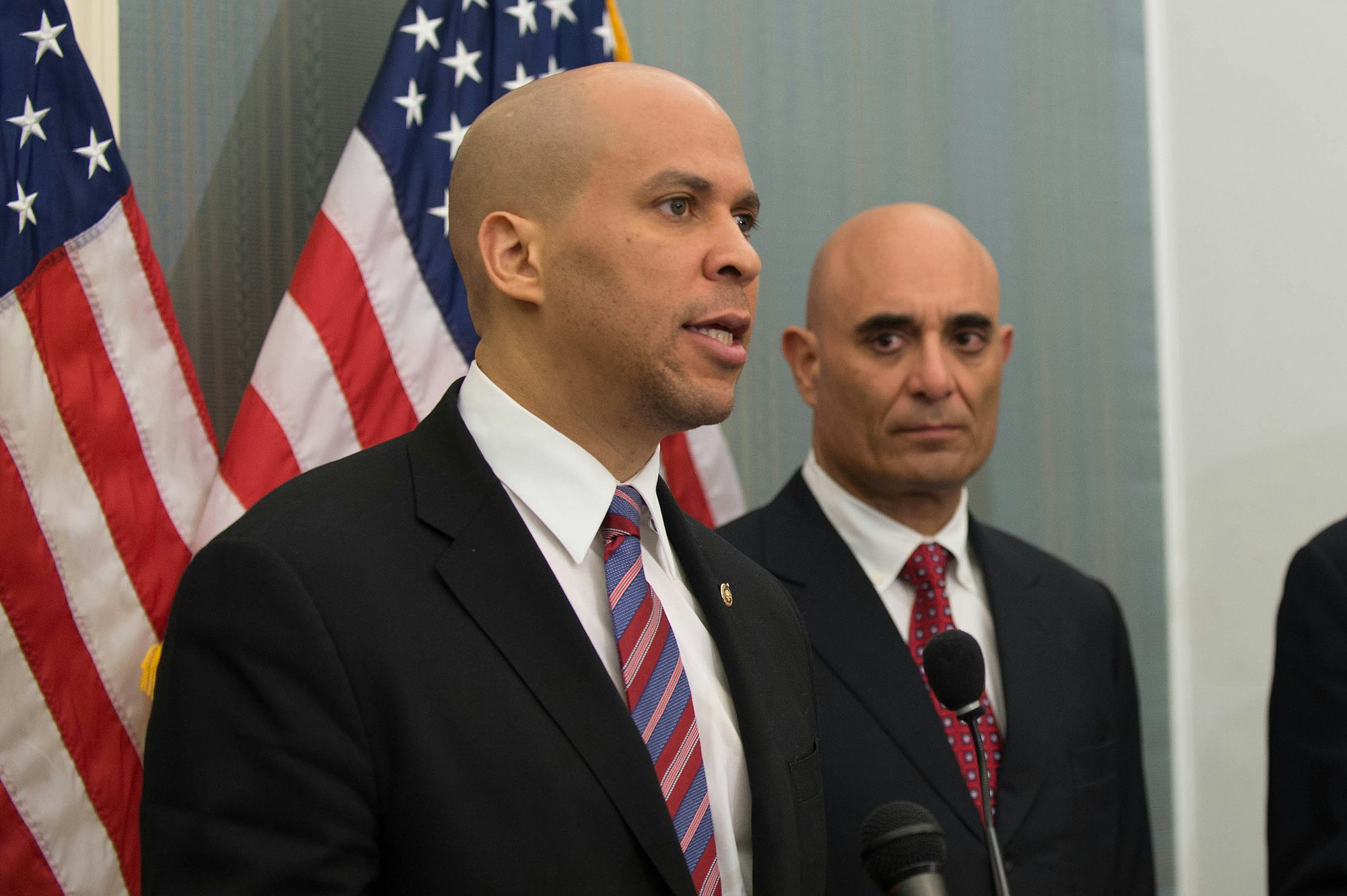 As part of the MJA's proposed Community Investment Fund, federal funding for law enforcement and prisons would be withheld from states which continue to punish marijuana crimes disproportionately. Instead, that money, as well as an additional $500 million from 2018 to 2040, would be re-purposed to support communities most heavily affected by the war on drugs. The money would be used to promote education and job training programs.
"One of the reasons why I've come to support this bill," Gillibrand said, "is I've met with a lot of my constituents, their lives are forever affected when they get a conviction for marijuana, it changes everything."
According to ACLU data, between 2001 and 2010, African Americans were nearly four times more likely to be convicted of cannabis-related crimes than white Americans despite similar rates of use.
"It's shocking how easily their lives can be destroyed," Gillibrand said.
Last December, Senator Ron Wyden (D-OR) was the first co-sponsor to sign on to the Marijuana Justice Act. In January, a companion bill was introduced in the House of Representatives by California Rep. Barbara Lee. The same version of the bill must make it through both houses of Congress before it can be sent to President Trump to be signed into law.