The first medical cannabis patient in Texas has gotten their medication. An unnamed six-year-old girl with intractable epilepsy is the first person in state history to legally consume cannabis. While many states are moving towards some form of legalized marijuana, the traditionally conservative Texas hasn't budged in a considerable way. Politicians like Beto O'Rourke are hoping to put the spotlight on marijuana, though his success is considered a longshot in the Lonestar state. 
Recreational and almost every form of medical cannabis remain illegal in Texas. Only patients suffering from epilepsy are eligible for treatment, though Epilepsy Foundation Texas approximates there are about 150,000 people with epilepsy in the state. The only form of cannabis that can be administered is CBD oil, and it must contain especially low levels of THC. Epilepsy patients use CBD oil to quell a number of symptoms including frequent seizures.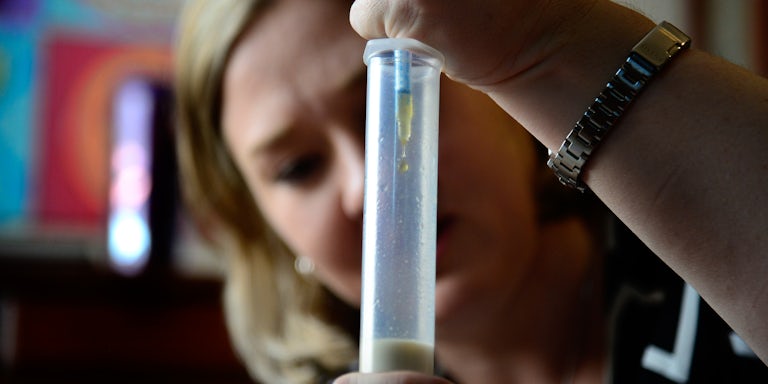 There are only 15 doctors in the state licensed to prescribe medical CBD oil. There are also only three issued licenses for growers so far. There's Compassionate Cultivation, based in Austin; Suterra Texas, who is using a conditional license and awaiting final approval; and Cansortium Texas, a subsidiary of a Florida-based company, operating out of Schulenburg, which gave the six-year-old her first dosage. 
"For Texans suffering from intractable epilepsy, the wait for medical cannabis is finally over," said José Hidalgo of Consortium Holdings, the Florida parent company. "Patients deserve medical relief and Knox Medical is proud to work with physicians and caregivers and in close coordination with the Texas Department of Public Safety to provide this medicine that exceeds the most rigorous standards for quality and consistency."