New Zealand's right-wing-controlled government has taken its resistance to medical cannabis to new levels this month – attempting to shut down one of the country's only legal pathways for cannabis access. It took them several months to get around to it. In August 2016, I became perhaps the first private citizen to legally possess raw cannabis here since prohibition took hold more than 50 years ago. Apparently, some government officials weren't too happy about it.
The state of play in NZ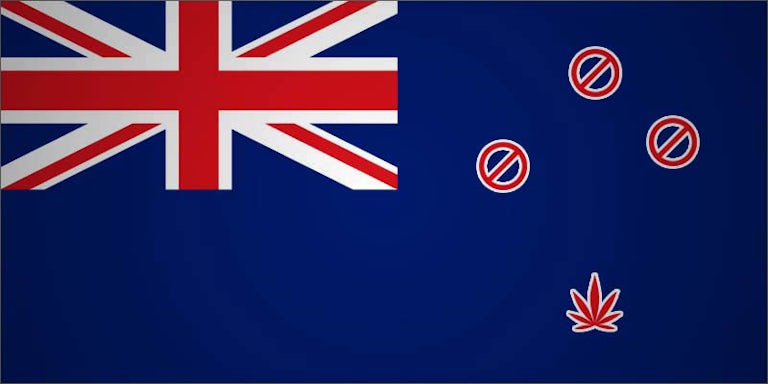 Kiwis love their cannabis. Medicinal cannabis has been one of the country's major ongoing news stories of the last two years. Polls have repeatedly found that 75-80% of New Zealanders favor legalizing cannabis for medicinal purposes.
Yet the government continues to stymie access at nearly every turn.
Currently, cannabis is generally illegal in New Zealand, except in the form of the prescription drug Sativex. Sativex is only available through an unusually bureaucratic application process that discourages most doctors. It costs over NZ$1,000 a month, which deters most patients.
How I broke free of prohibition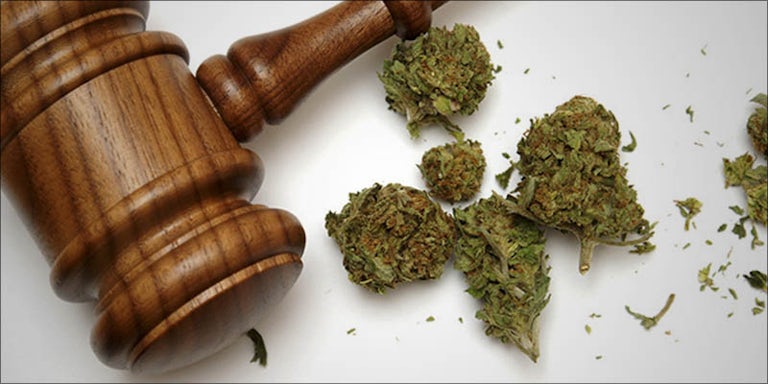 Then I stumbled into an exemption to all that. In November 2015, I was caught mailing cannabis-infused chocolate bars to myself in New Zealand.
Although I've lived in New Zealand for over ten years, I'm still a U.S. citizen. I use a medical marijuana prescription to deal with chronic pain when I go back to California to visit my family.
I faced a potential sentence of nearly ten years in prison. But attorney Sue Grey read the Misuse of Drugs Act carefully – and found a handy exemption in section 8, leading the judge to drop all charges.
The relevant passage of the law allows anyone traveling to New Zealand to carry a month's supply of a controlled drug into the country with them, provided the drug was "lawfully supplied to the person overseas and supplied for the purpose of treating a medical condition."
We couldn't find anyone who had used this exemption to bring cannabis into New Zealand. So in August 2016, on a trip to Hawaii, I obtained a state medical marijuana card, an ounce of buds and a healthy supply of cannabis oil.
Upon passing through Customs at the Auckland Airport, I became the first medicinal cannabis patient to legally possess buds in New Zealand. The newspapers, national radio station and TV celebrated.
The Ministry's revenge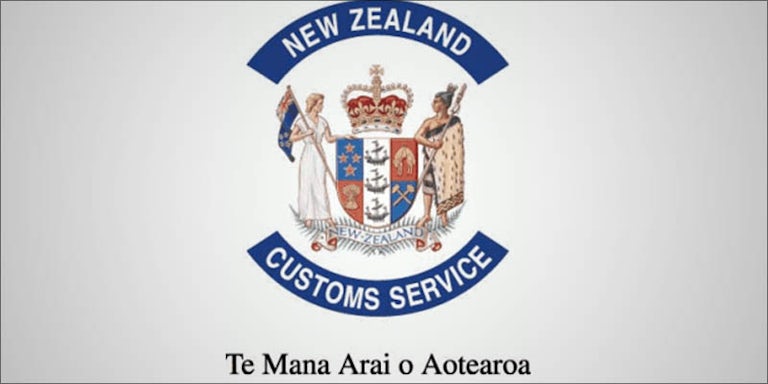 We now know that the prohibitionists were contemplating their next step already. Last month, someone in the New Zealand government anonymously leaked an internal report to NORML NZ.
The report, apparently created by NZ Customs or the Ministry of Health, analyses my entry into New Zealand with cannabis and considers the government's possible next moves.
The leak appears to be an attempt by someone in the government to warn cannabis activists that NZ officials were concocting their own interpretation of U.S. law in an apparent attempt to close off cannabis access.
Last week, while most NZ news media were thoroughly distracted by the sudden resignation of the Prime Minister, the Ministry of Health quietly dropped an end-of-the-day press release announcing that the US-to-NZ cannabis import pathway is now closed.
Their logic: cannabis is illegal at the federal level in the U.S., so medical cannabis cannot be "lawfully supplied" anywhere in the country.
NZ government totally misinterprets U.S. cannabis laws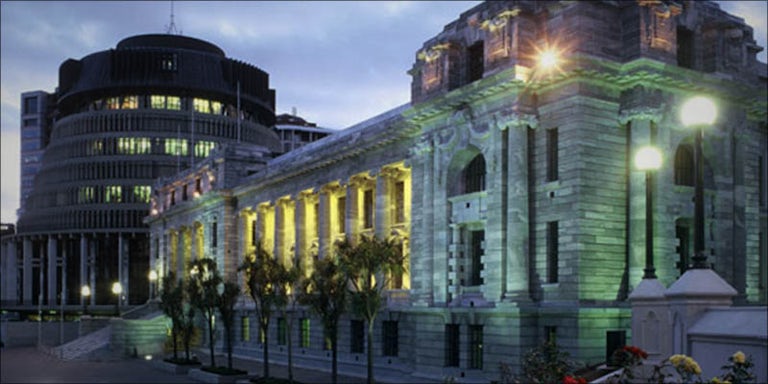 The NZ Ministry of Health seems to have based their analysis of U.S. law on wishful thinking, rather than legal facts. As a result, the NZ government is now trying to enforce an American law that even the U.S. government isn't enforcing against the medical cannabis industry.
Yes, cannabis remains illegal at the federal level in the U.S. However, both Congress and the federal courts have made it abundantly clear that states are free to legalize medical cannabis without the federal government's interference.
In 2014, Congress passed a spending law which prohibits the federal government from using any of its funds to prosecute in cases where state medical cannabis laws are being followed.
Federal courts have taken a similar view. In 2009, the U.S. Supreme Court refused to overturn a California Supreme Court decision upholding the state's marijuana law.
In 2015, a federal court specifically ordered the DEA to stop going after medical marijuana providers. In August 2016, a federal appeals court again slapped the Department of Justice, barring DOJ from prosecuting medical marijuana cases when defendants are abiding by state law.
So who did the New Zealand government turn to for legal advice on the status of cannabis in the U.S.? The leaked NZ Customs report indicates that Customs decided to seek a legal opinion from the U.S. Drug Enforcement Administration.
The notoriously anti-cannabis and often corrupt DEA is run by a man who thinks medical marijuana is "a joke." Unsurprisingly, in only consulting the DEA, the NZ government got the prohibitionist answer they were looking for.
The decision is a blow for sick Kiwis because the U.S. was the easiest legal cannabis destination for New Zealanders to travel to.
However, the import exemption in the NZ Misuse of Drugs Act remains in effect, so travelers with medical cannabis from countries other than the U.S. can still bring their cannabis into New Zealand, with the right documentation.
What next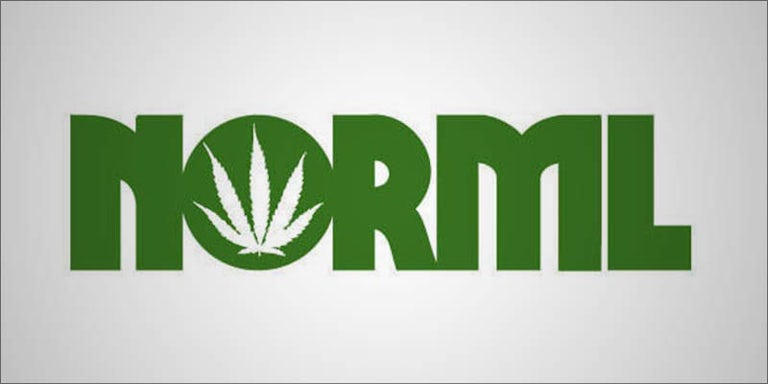 One New Zealand man traveled to San Francisco last month to collect cannabis oil capsules for his mother, who has cancer. He was planning to return monthly to resupply and had put down thousands of dollars on airfares, accommodation, and medicine for his next trip. Then the NZ government pulled the plug.
Medicinal cannabis patients and advocates are considering taking a case to the High Court to overrule the Ministry of Health.
We think it is open to challenge. The issue is whether the cannabis medicine is lawfully supplied – and as long as patients or caregivers comply with state law, then it would be lawfully supplied.

This seems a cynical attempt to shut down safe legal access, just as polls here show massive majorities favoring medicinal cannabis law reform – Chris Fowlie of NORML NZ
Meanwhile, last week, the New Zealand Green Party released its new drug policy, declaring that cannabis should be legal for all Kiwis to grow for personal use.
The Greens are calling for an immediate end to prosecutions of medical cannabis users and their caregivers.
Allies and advocates: If you're interested in supporting a legal challenge with finances or in other ways, or if this change affects you and you're willing to share your story, please contact NORML NZ: medical@norml.org.nz.